after i posted this box , which took a total of about 5 hours in time , but two days , because i didn't have the handle and clasp
i got enough comments to post a tutorial on it's building process , so here goes .
thanks for looking .
this is the finished box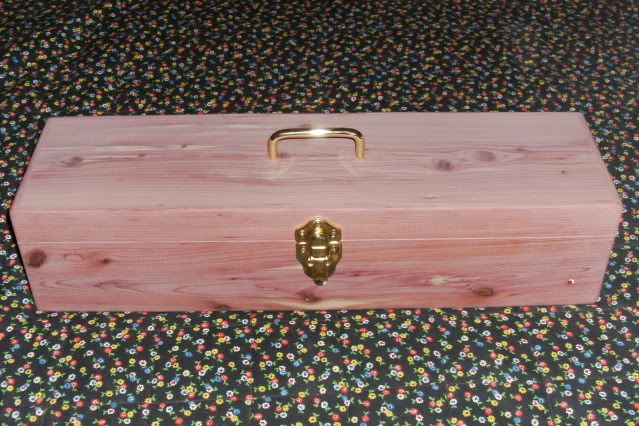 .
i start with the wood for the whole box
straight and milled to thickness all the same ,
the top and bottom are wider here ,
and the length of the body must be long enough ,to take the width into account for the ends .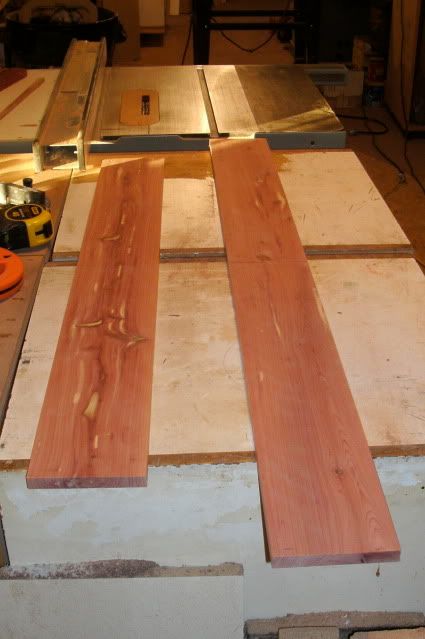 i cut the body and t/b in half , and mark them from the first corner where the cuts will be
1- 2×2 -3×3 -4×4- 1, so i don't lose the wraparound grain or flip one over latter by mistake ,
and cut them accordingly .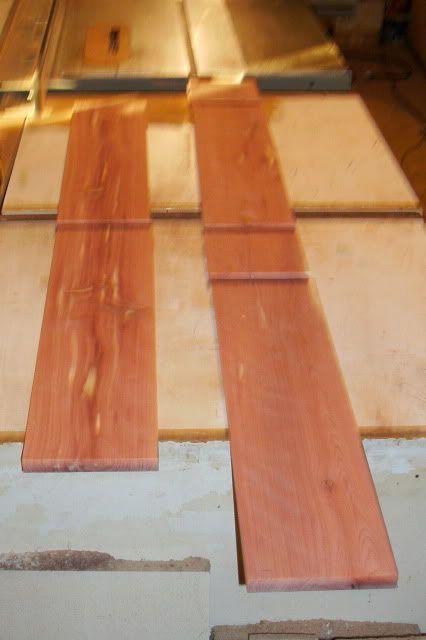 setting up the dado blades to just slightly over thickness of the wood , and using a fence face board ,
i set the saw to just slightly wider (1/32") than the wood thickness ,
this makes it easier to sand the rim of the box later , instead of sanding the top to the sides ,
the height of the blades roughly equal to half the wood thickness ,
i just used this photo to illustrate the saw set up ,
the boards are actually rabbeted face down .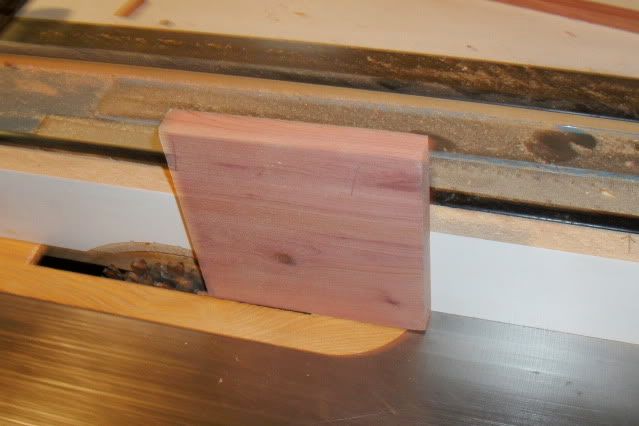 the sides are rabbeted on all edges and ends , the ends only on the top and bottom .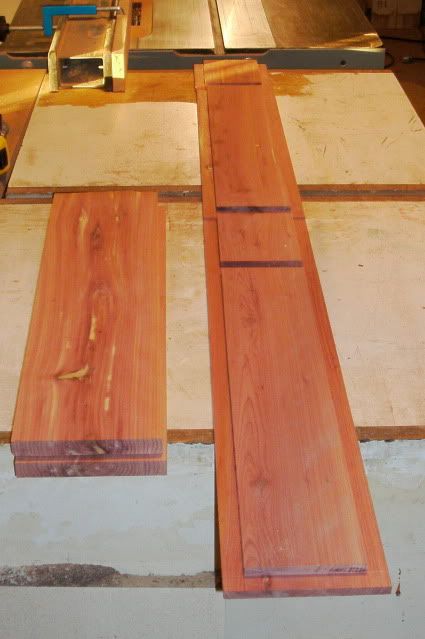 they fit together in this fashion .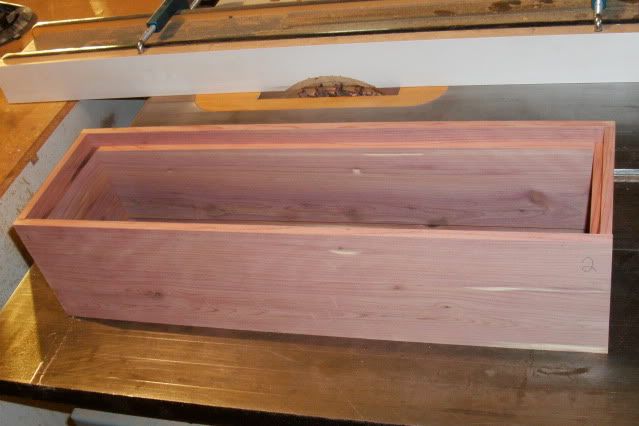 and when the top and bottom are cut to length ,
are clamped together like so .
a note here , snug the clamps so they don't move to much ,
but don't tighten until all have been placed ,
the glue needs to flatten , and all parts need to move together ,
before any piece is trapped open slightly , then all together .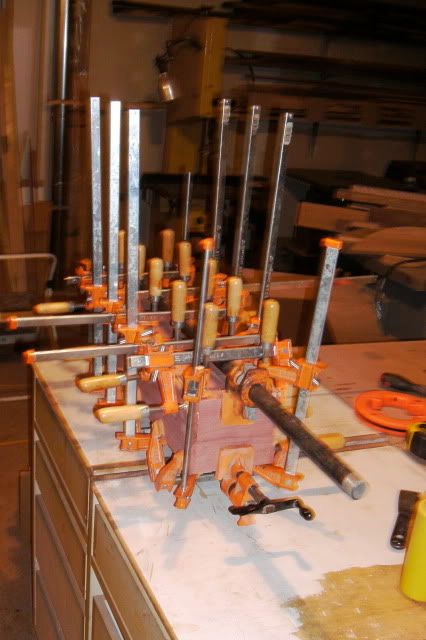 sand and round over any everything ,
this is where i do my finishing , if it gets messed up , i can re-sand and refinish ,
until i get it right .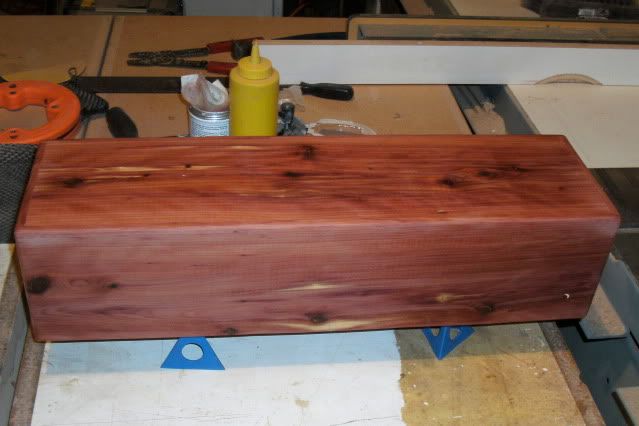 i cut the box open on the band saw ( it can be done on the table saw as well ) .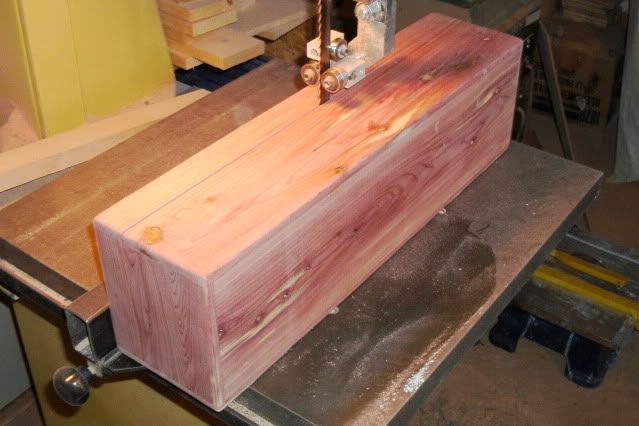 and have both parts ready for smoothing the cut marks off of ,
i use a machine sander , but have done it by hand .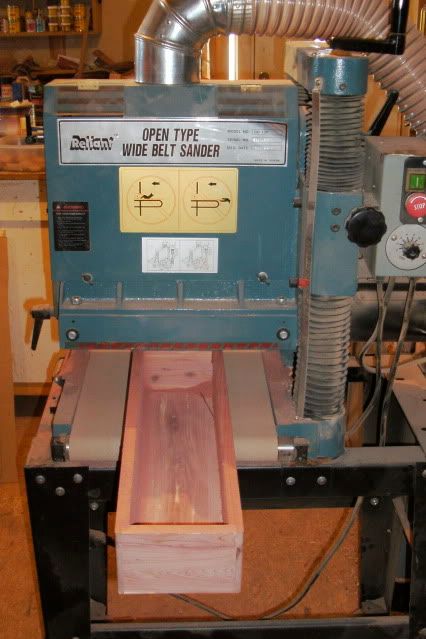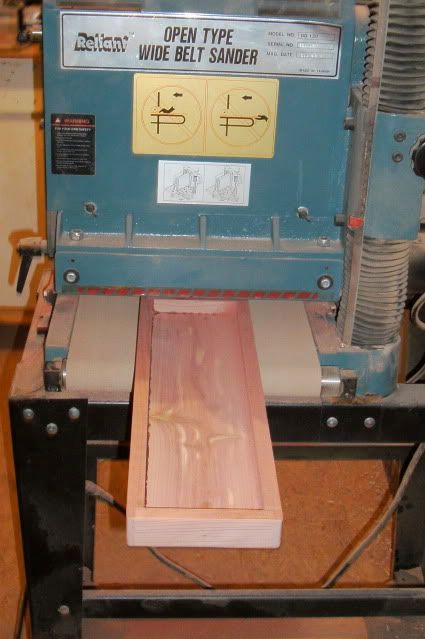 this is the part i don't like ,
cleaning any clue in the corners . chisel here carefully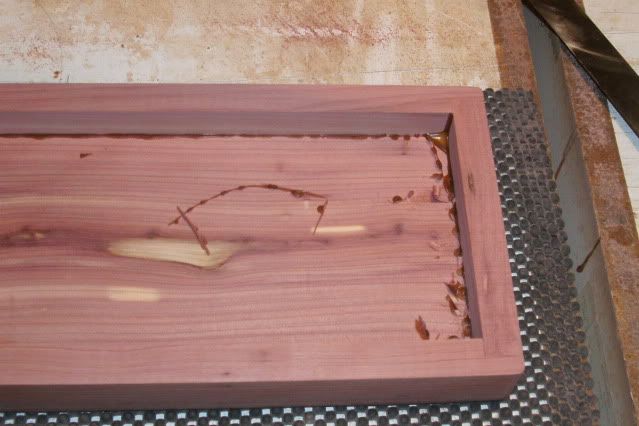 now i realign the top and bottom and apply the hinges , ( i use stop surface ones ) .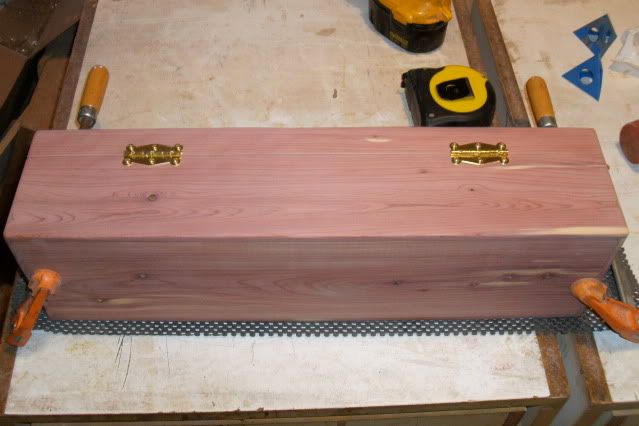 so here we are , as i didn't have time for this particular box to finish it regularly ,
i used wax . they can do what they like over in maine where it is being given in the morning ,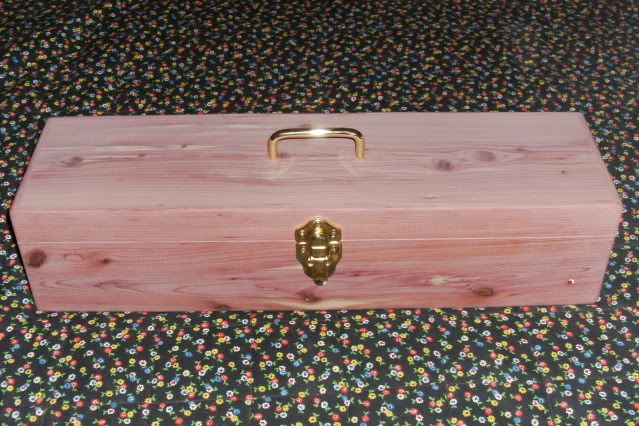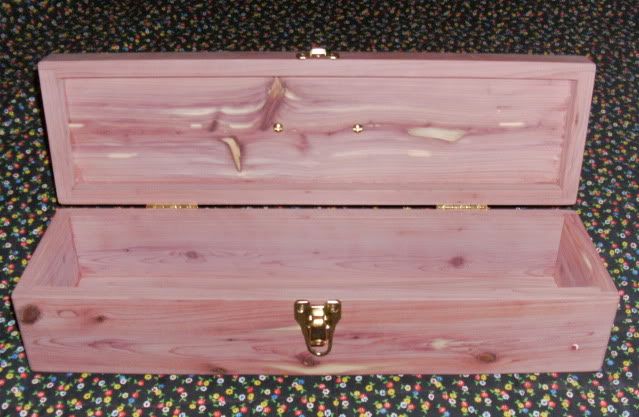 -- david - only thru kindness can this world be whole . If we don't succeed we run the risk of failure. Dan Quayle
---