well here is the next segment , culminating in a downdraft table .
i had a 6" tube , that i brought down to and thru the floor ,
and under the floor to back up inside my workbench ,
as i didn't want to be tripping over it , or bang it all up .


.
here i had to change to a 5" tube , as that is the only gate that i had ,
so i put a 'y' there . and did a take off for any other future tools .
!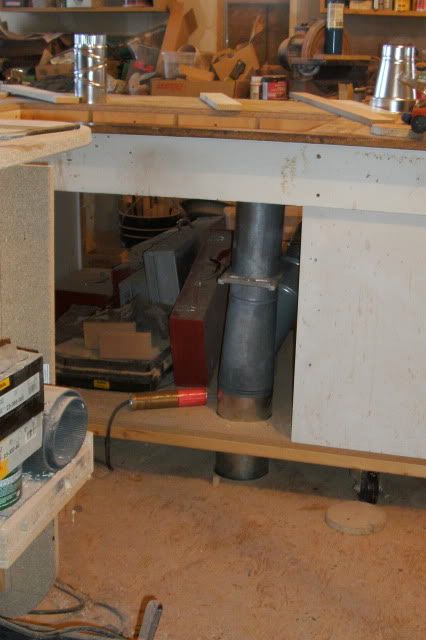 .
i cut a rectangle in the top of the workbench , roughly 2'x3 1/2' ,
and rabetted the edges , then filled in all sides ,
and added a three way notched board to accept some removable rails ,
to support the new top .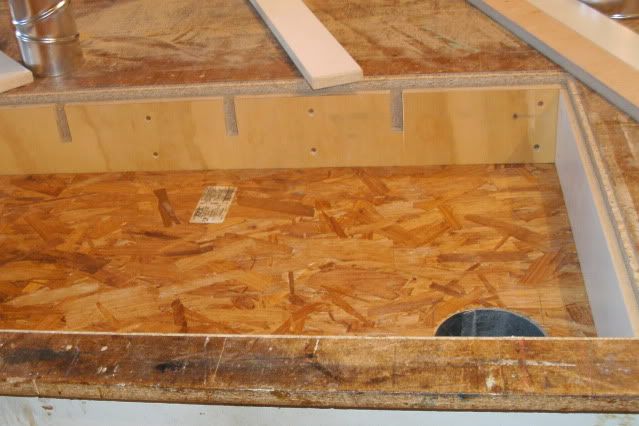 .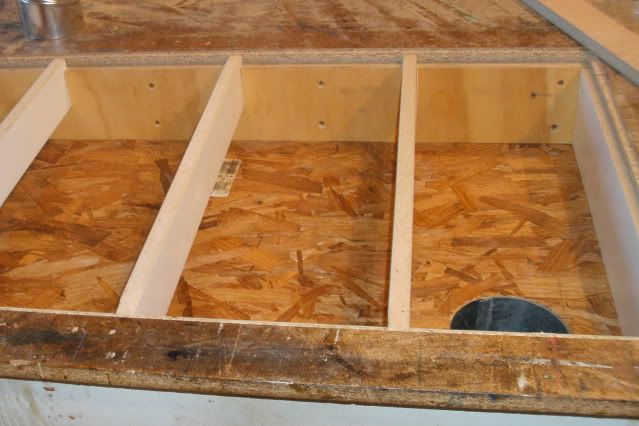 .
after it was all hooked up , i put the ' pegboard ' in the rabbet ,
resting on the rails .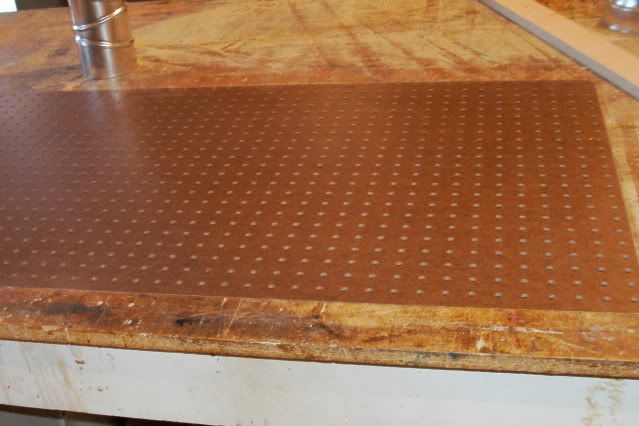 .
and tried it out with some smoke , " it worked "!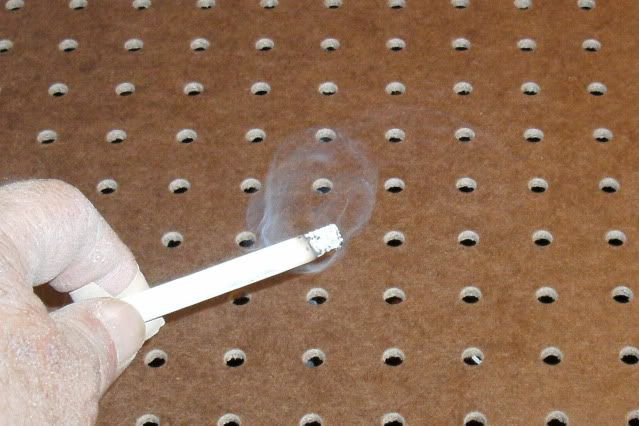 .
next i took the ' lazy larry ' i tried to make with a fancy inlay ,
( i just don't have his touch ) , so i left it square .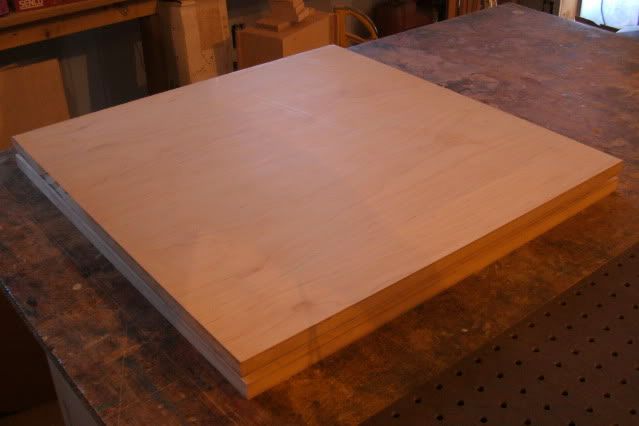 .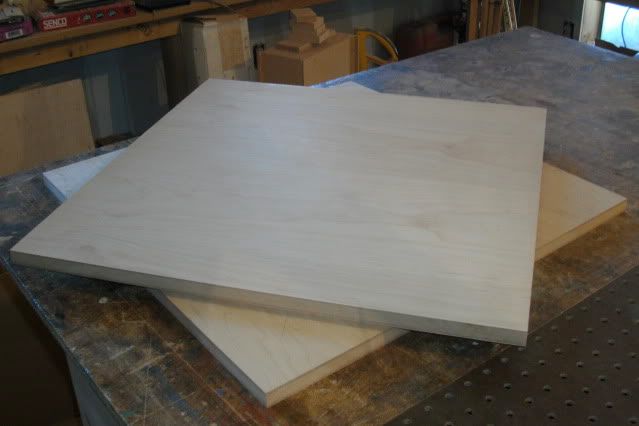 .
and put my suburst table on it that needed more sanding .
instead of reaching and walking around it ,
i can turn the work to the sanding downdraft .


.
the slipery pegboard got my router mat , that has holes in it ,
to let the dust thru ,it keeps any work on it from slipping , and from scratching .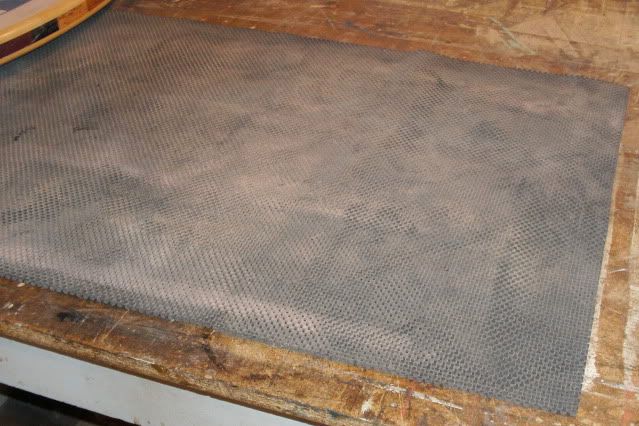 .
to 'choke' the air down , any flat sheet of cardboard or ply will
cover some of the holes , and let the air concentrate on the place you want .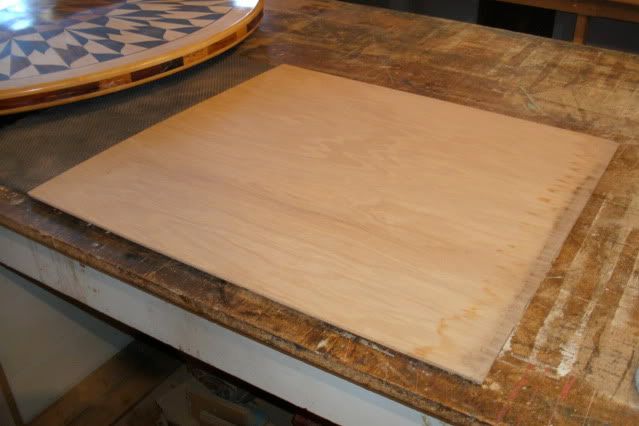 .
well it works , so i can now use the shop without having so much dust
floating around the house .
now i can do some things that are piling up ,
like make some more tutorials and projects .
.
thanks for looking ,
and work safe !
-- david - only thru kindness can this world be whole . If we don't succeed we run the risk of failure. Dan Quayle
---