janice asked for help making cab doors , http://lumberjocks.com/projects/26191 .
this is by way of showing how i make cab doors my way .
i don't do raised panels , unless the customer orders them to match or just 'cause they like that style .
i allways tell them that unless they really want to spend more money ,
like twice as much for the panel wood ,
and all the time it takes to do ( i am worth something ! ) .
so i make the rails and stiles straight forward on the table saw , with a dado set ,
( they can be made with just a single blade , just have to move the work over more ) .
then i can embellish as needed to highlight the work .
the panels , i make by re-sawing my 3/4" stock and planing/sanding to 1/4" ( twice as much wood , less money ) .
i usually make the parts of the panels the same width as the rails and stiles , just for further ease , ( less
milling and messing with different sizes of wood , save more money and time ) .
sometimes i do cut outs ( as in this demo ) ,or grove and paint the pieces , sky is the limit .
so here goes .
here are the rails and stiles to start , ( i just grabbed some ripped particleboard for this demo ) .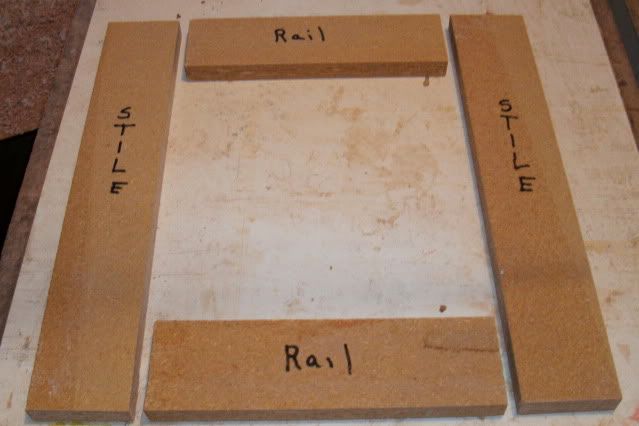 .
rip a dado in the center of the pieces , ( this can be done with a single blade too , by spinning the parts around
and ripping from both sides .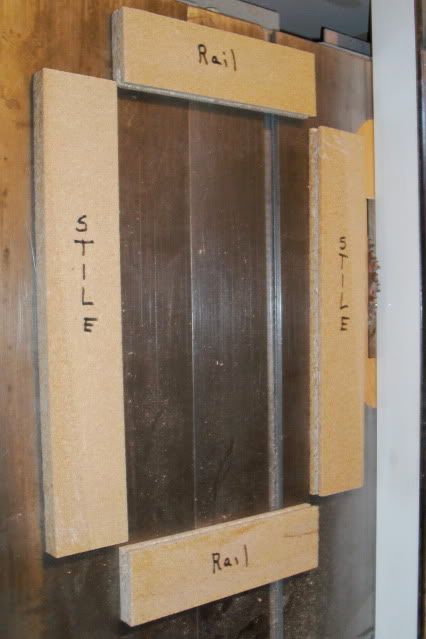 .
only on the rails , 'sneak up' on the tenon thickness , by raising the saw lightly ( you are removing wood from both faces or the rail , its easy to take off to much when you double it ) .
the tenon length is from the fence to the left side of the saw .
slide rail way from fence and cut to the end , as many times as needed .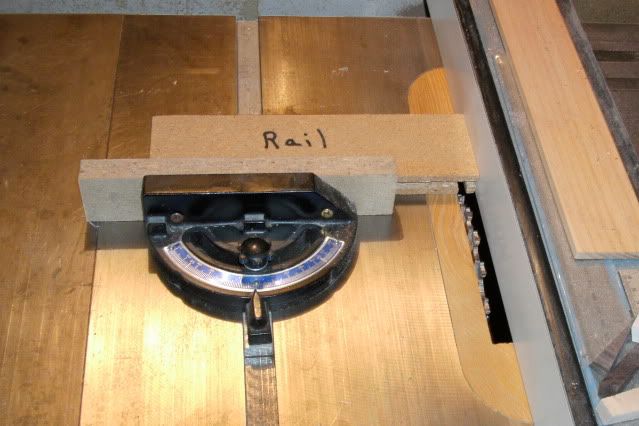 .
now we have frame parts ready to go together , with a dado grove all the way around inside .


.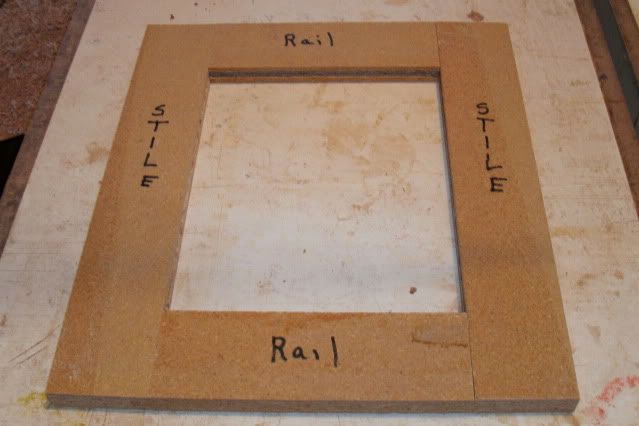 .
i cut my panel slats 1/16" under length , and 1/8" each side , for panel expansion .
i center them by ripping off of both sides equally for this , some panels are even ,
and some are odd number of parts , adjust accordingly .
notice the left slat has a drawing on it . this is my pattern for the cutouts .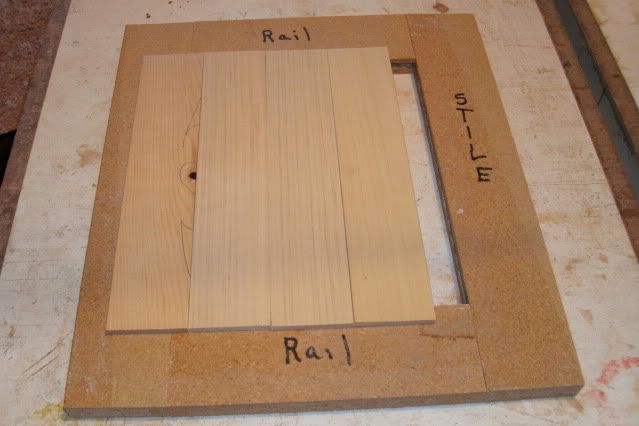 .
i cut the pattern piece , and use it to mark all the others ,
i always mark the parts so that they enter the scroll saw or the band saw from the same way ,
that way i get a practice rhythm going , and don't run into problems with the direction changes in the tools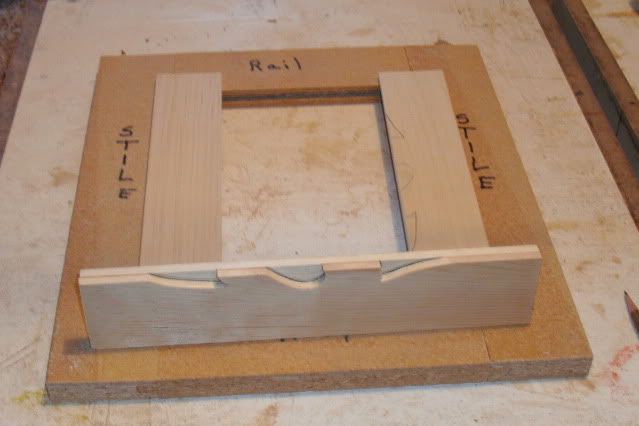 .
you can't see them to well in the picture ,
but i use ' space balls ' for panel centering , ( they are 1/4" rubber bb's ( rockler , etc. )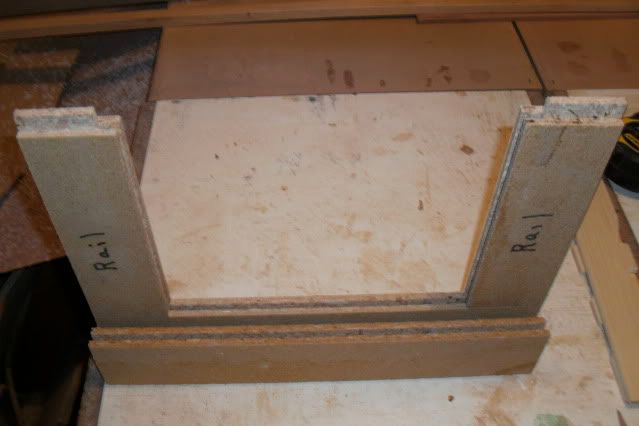 .
and viola !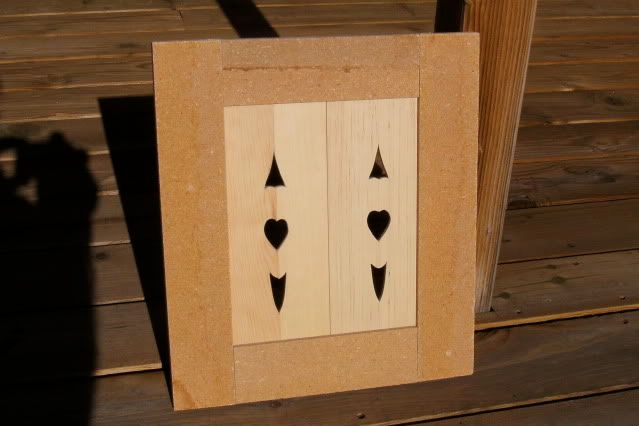 .
i won't be around for a while , as it is my turn to row the boat ,
for not paying my satellite bill in time !
bye .
-- david - only thru kindness can this world be whole . If we don't succeed we run the risk of failure. Dan Quayle
---