yesterday was my 10th anniversary in my own home !
i was busy then , so i am posting this now .
i had originally thought that i could sell and retire into a new life ?
not going to happen . to much to do ,
to get it finished .
like my life , my house is a work in progress ,
and i have come to value both !
thanks for looking , have a great year !
.
this is looking at the front porch . and back deck .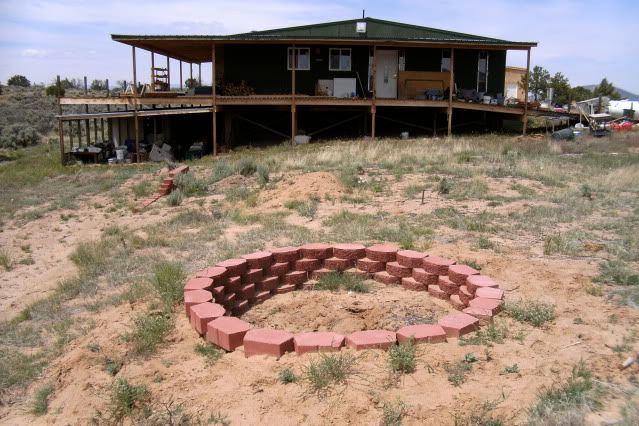 .
going up the entrance ramp of said porch , front door is here and it goes on to back deck .
it is 10' wide by 60' long ,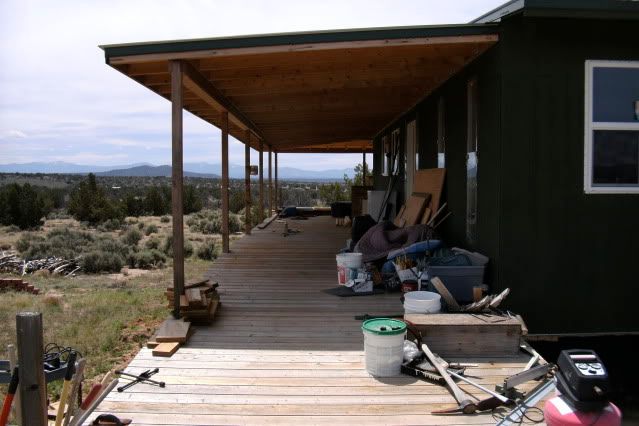 .
back deck , 20' wide by 50' long , covered to 12' all along the house .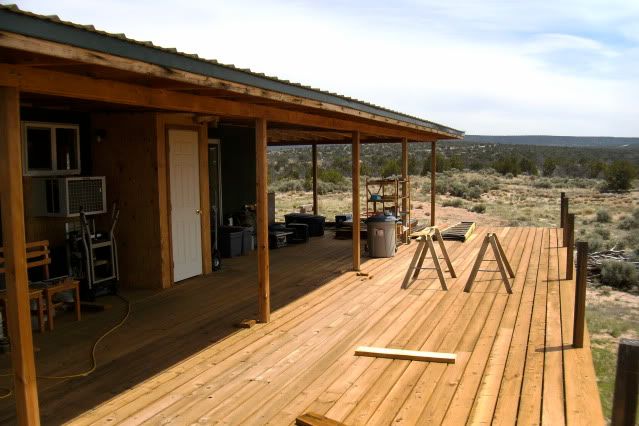 .
front ( future hallway ) view from entrance door ,
the 2×4's on the ceiling are top plates fro 2 bedrooms and closets ,
presently used as my shop , started a new shop , but presently only posts
and cement footers in place , maybe more this year ?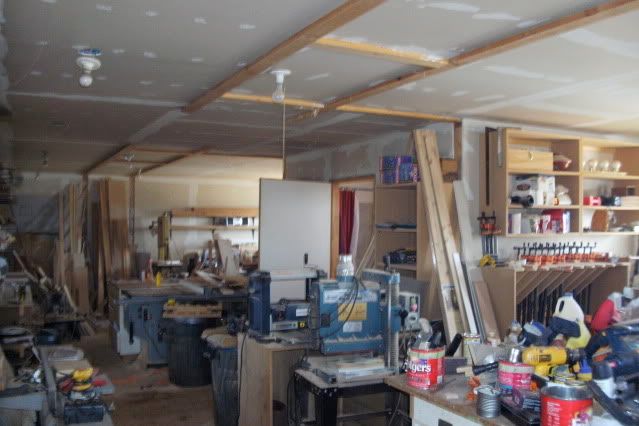 .
living room , looking to kitchen on right ,
and thru arch to entrance hallway and bedrooms and bath to left .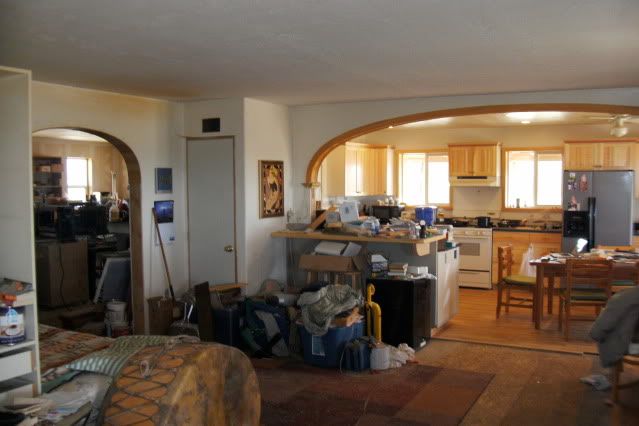 .
from kitchen over breakfast counter to living room,
windows and sliding glass door to back deck .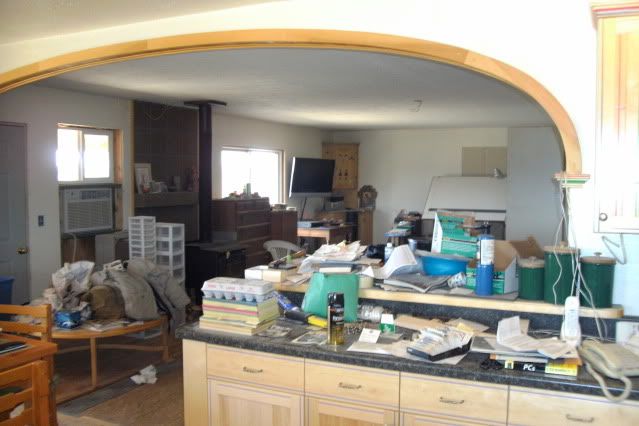 well that's some of it , there was nothing on the property when i got here ,
been homesteading ever since . did all the work myself , with occasional help as i could afford it .
and the occasional friend help ( thank you all ), had 2 roof raising parties .
the house is 40' x 40' (1600 sq. ft . ) , lots of work to go , but am sure thankful ,
it's all paid for !
-- david - only thru kindness can this world be whole . If we don't succeed we run the risk of failure. Dan Quayle
---