right after santa left , on his way home ,after dropping off dustbunny's present ,
http://lumberjocks.com/patron/blog/12663
one of his reindeer showed up with another package ?
i asked his name , but he had been drinking drambuie with allistair , and coudn't remember it )(LOL) .
this one was from lumberdustjohn ( one of my buddy's here ) from ohio ) .
http://lumberjocks.com/lumberdustjohn
in it was an assortment of off-cuts from him , in response to the box i sent to shummie in holand !
john , your kindness and thoughtfulness is very touching , and i am looking forward to what i will use this wood for .
in the box is :
maple , hickory , black walnut , red oak , cherry , white oak , western red cedar , and poplar !
from
3/4" to 1 1/2 thick" ,
2 1/2" to 10 1/2" wide ,
9" to 22" long .
May you and your loved one's have the best new year life has to offer !
.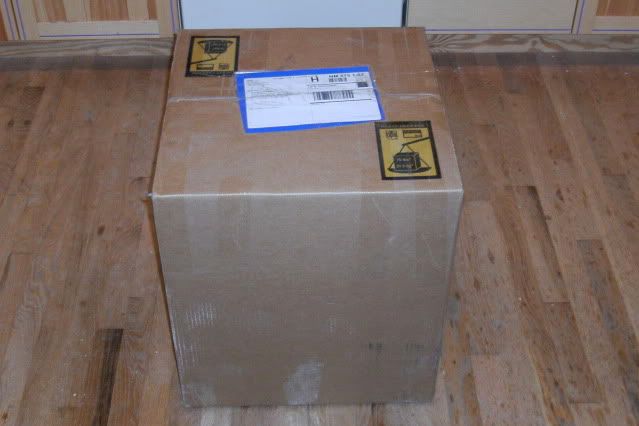 .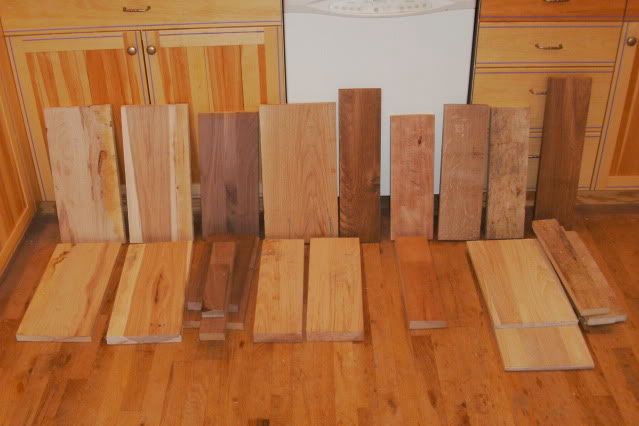 now karson and larry are starting to sweat ,
i'm catching up to them !
P.S. GRIZZMAN HAS SOME ROTING STOVE PIPE FOR THE WOOD STOVE IN HIS SHOP ,
IT IS A FIRE HAZARD , AND HE IS NOT IN THE BEST OF HEALTH TO FIX IT !
IF ANY LUMBERJOCK IN HIS AREA CAN GIVE HIM A HAND WITH THIS ,
I WOULD BE VERY GREAT FULL .
THANK YOU IN ADVANCE !
-- david - only thru kindness can this world be whole . If we don't succeed we run the risk of failure. Dan Quayle
---