here is the last instalment on blogs ,
the next one will be a project .
i am waiting for some natural oil and wax .
i have had it with all the chemical finishes .
nothing but misery for me .
i have 4 projects i built before this i won't show ,
as they are still being sanded after 2 months of agony .
when i became a woodworker ,
it was a trade by itself ,
the finishing was done by finishers ,
that was a trade by itself .
now that is a thing of the past ,
and we woodworkers are just expected to take over .
i'm not one of them .
so i found something called natural oil ,
( from a fellow LJ's post )
in the old days , i built it , and sanded and maybe some thompsons water seal ,
or the owner would hire someone qualified to do finishing .
any way here is my new table sans finish .
as it is very hard and exotic woods ,
a surface chemical will just be like plastic i feel ,
and probably peel off over time .
thanks for looking , any comments are apreceated .
the legs just showed up as they were what wood i had left after the border .
the photos aren't the best ,
as the sun was setting ,
hope you like it .


.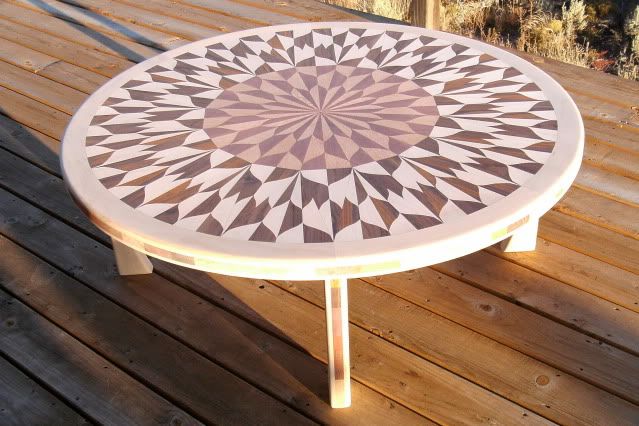 .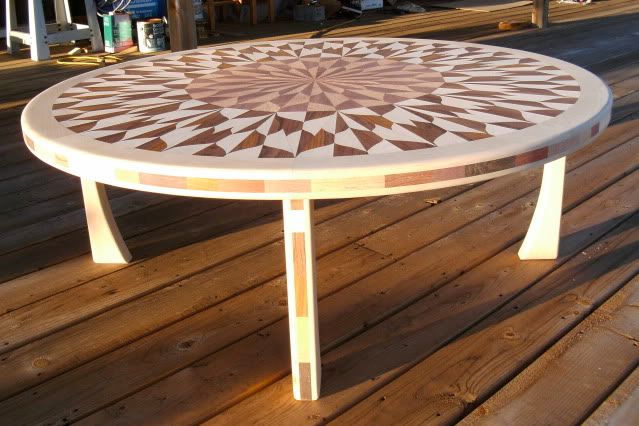 .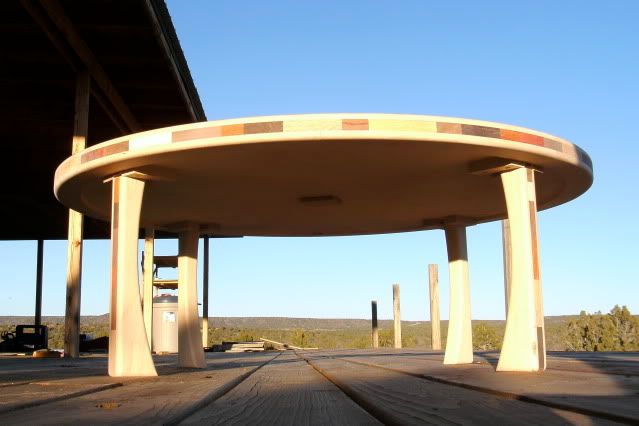 .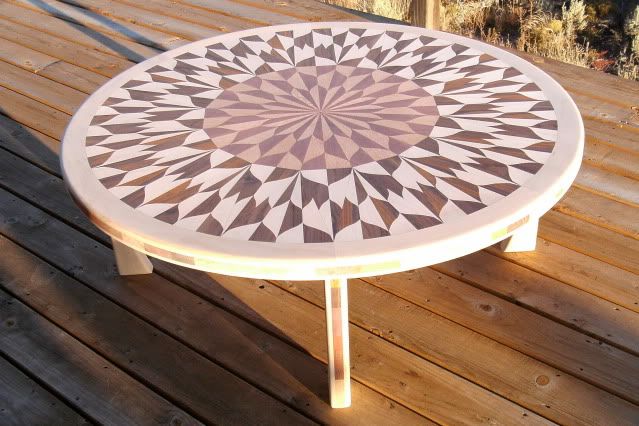 .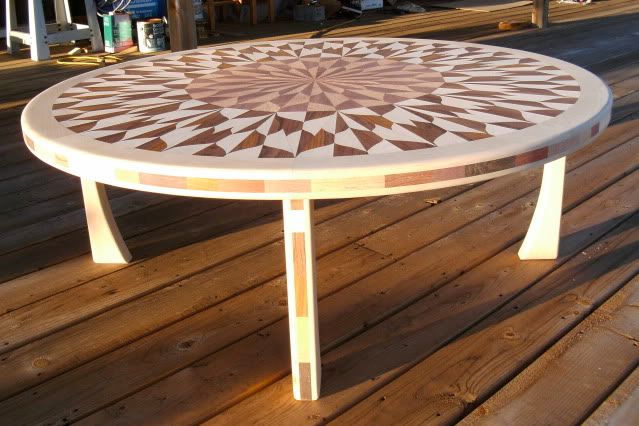 .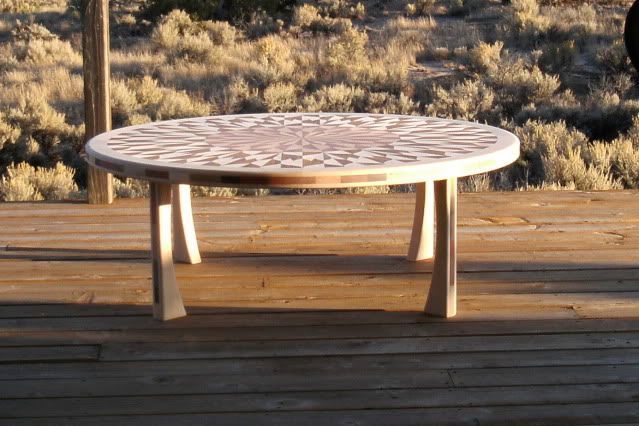 -- david - only thru kindness can this world be whole . If we don't succeed we run the risk of failure. Dan Quayle
---