you asked , so here is the way to do this .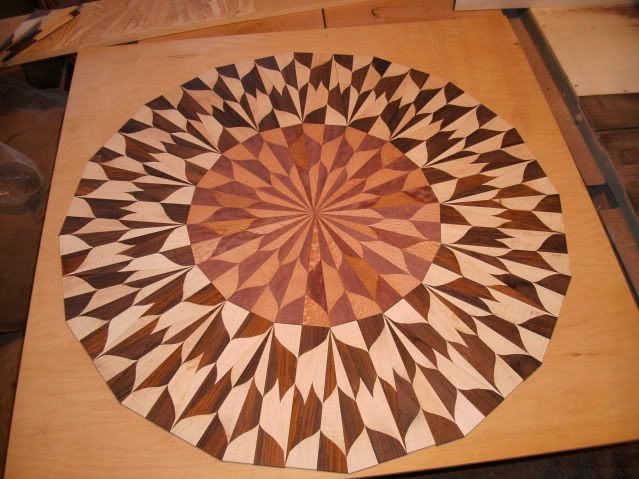 .
to start this " cut and switch " proses ,figure out your width of stock , by laying out your circle , and deviding it into as many ' pie pieces ' as you like , and as many concentric circles as you want .
at the edje of the inner circle , measure the width of the ' pie crust ' , and rip your wood wider than this ,
as it needs to be cut later to final size .and make somewhat longer for the same reason .


.
this is a sled i use to cut all of the triangles for my inlay .


.
now cut other diagonal , all the triangles want to be the same size .
there is a rail at the proper angle on the side ,
and a stop at the heel .


.
the angle of your triangles is determined by the number of polygon sides ,
they must have equal numbers , so the first and last are not the same .
they must come to square exactly , or as pictured here , be straight across .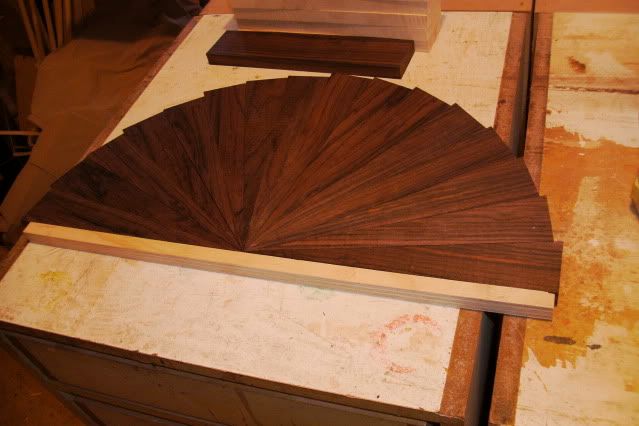 .
the other color fills the other side .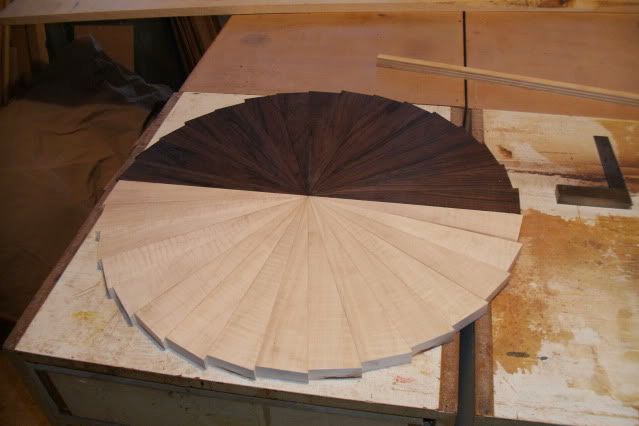 .
this is a holder for cutting the curves in both pieces together ,
i mark one light one , and after cutting with its darker mate under it ,
use it to mark all of the lighter pieces .WHEN YOU CUT THROUGH
THE 2 PIECES ,FOLLOW THE LINE SMOOTHLY , NOT EXACTLY .
ANY HESITATION WILL MAKE THE KERF WIDER AND THE PARTS WILL HAVE GAPS !
only the 2 pieces cut together will match each other , don't get them all mixed up !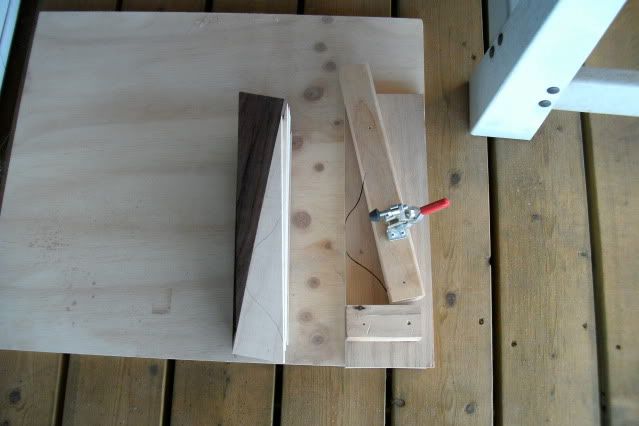 .
glue the alternate pieces together , because of the cut , the parts are not lining up along the edges .
' feel ' the parts seating toghether , this is where the tight joint in this freehand cut pans out .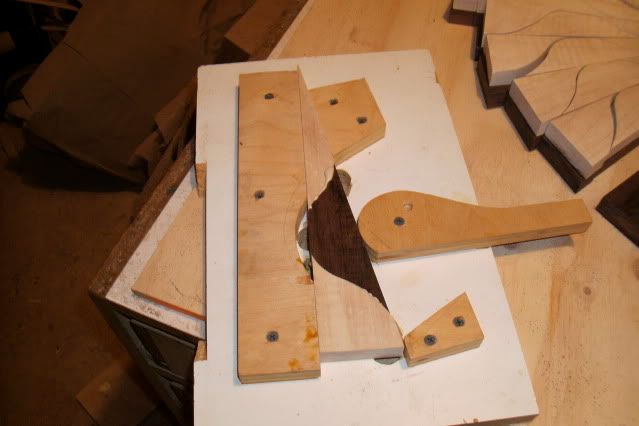 .
trim the edge that rides the stop best , since the triangle if slightly shorter ,
you need to ' pad ' the back stop to move the triangle up and it will move over on its own ,
cut this edje straight and stack all parts the same .
remember you have a right angle triangle , work with the ' heel ' and the square corner as your reference
in cutting these steps .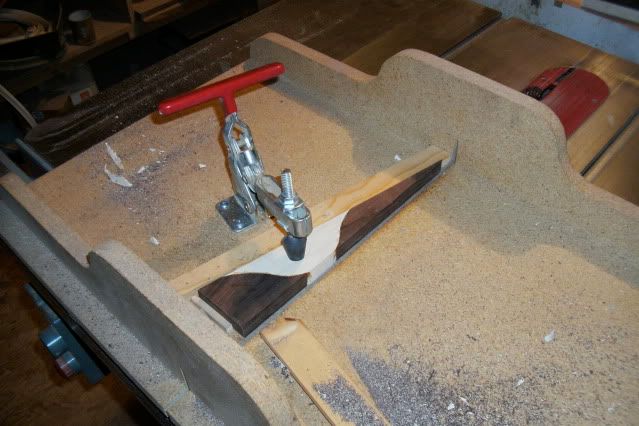 .
now with the good edge against the rail and a bigger ' pad ' at the ' heel ' ,
cut the other side straight .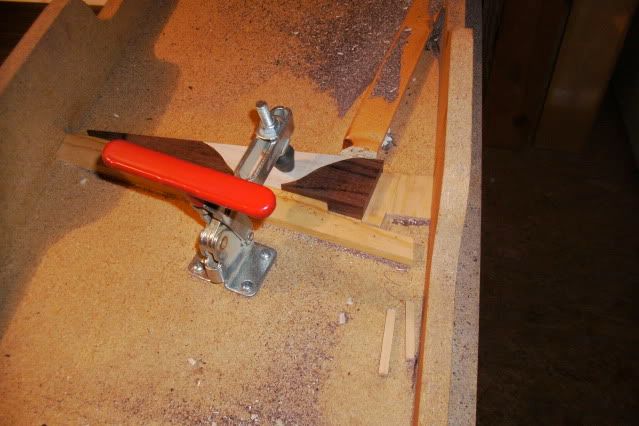 .
crosscut all triangles to length , they should all be the same exactly .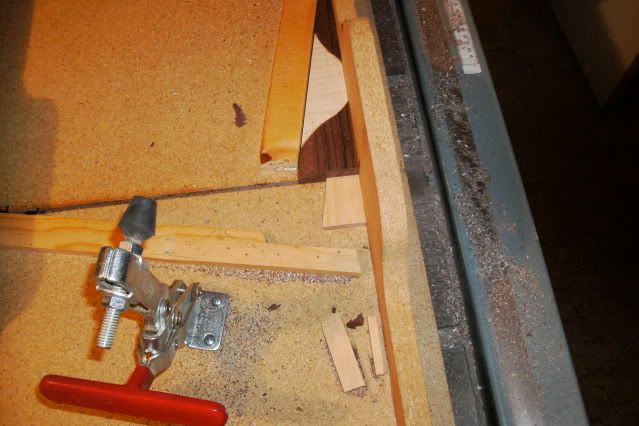 .
if they go to square , you got it .
anything after this step is optional .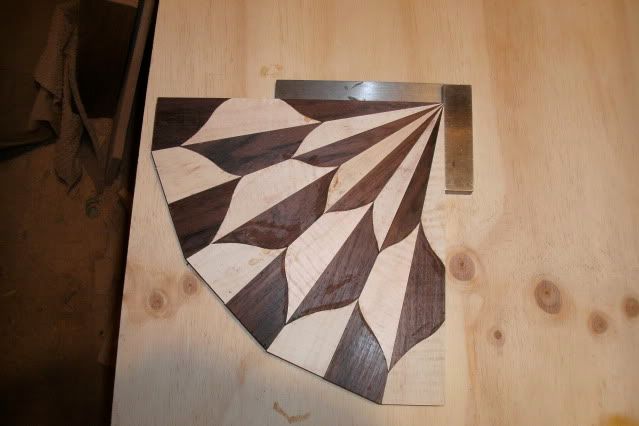 .
to get more out of my wood , i resaw them in half or in this case thirds .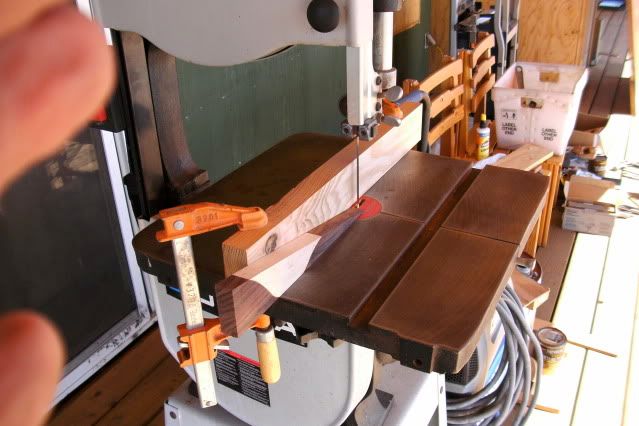 .
then run them thru the sander on a sled . anything under the parts will make them
bump , and you will get a thiner piece than you want .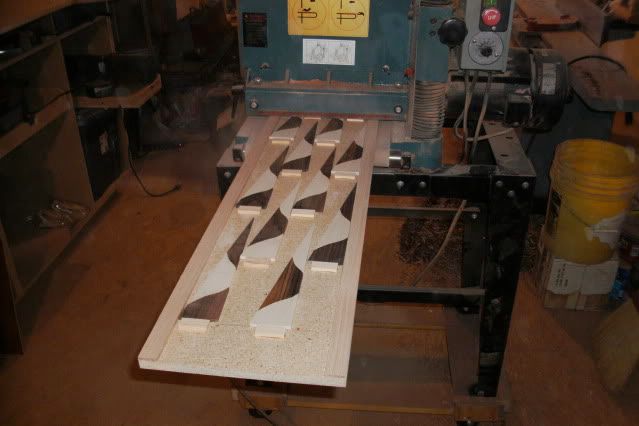 NOW FOR THE READERS DIGEST IMPAIRED VERSION .( LOL ) !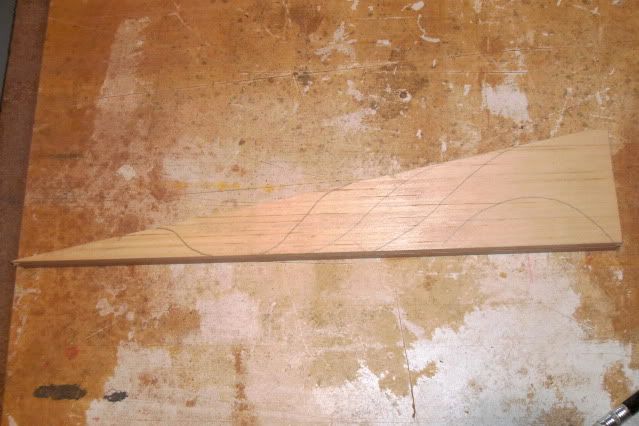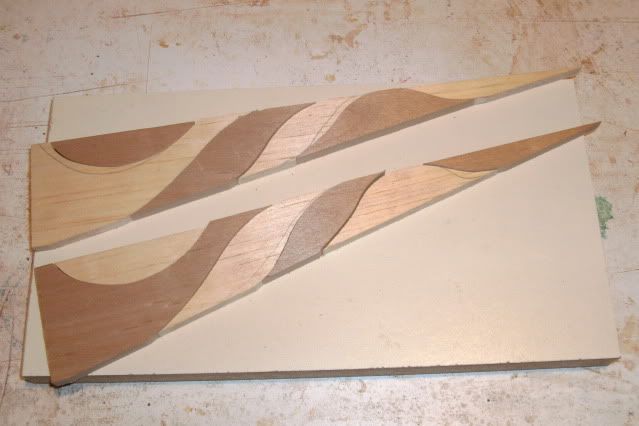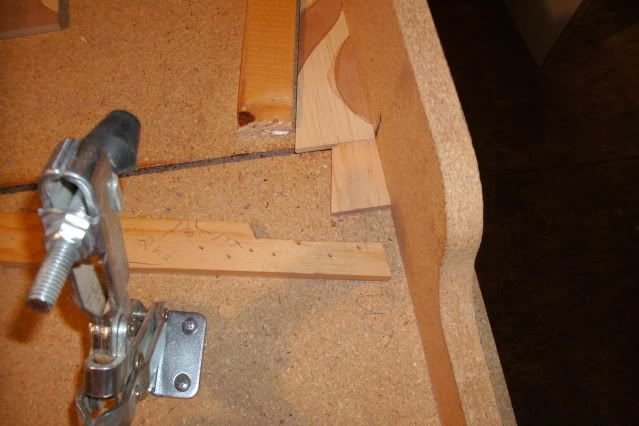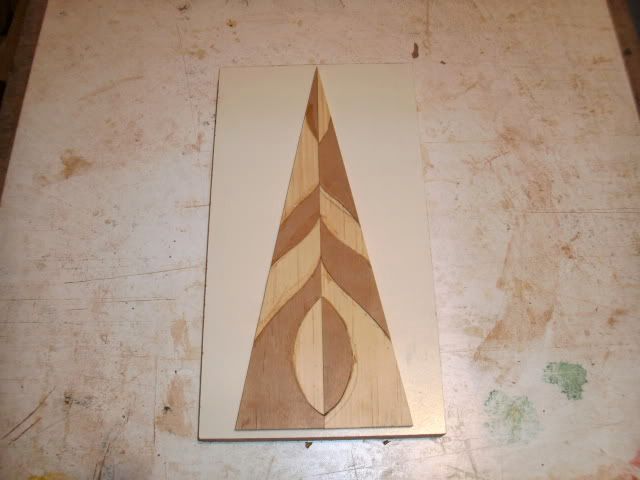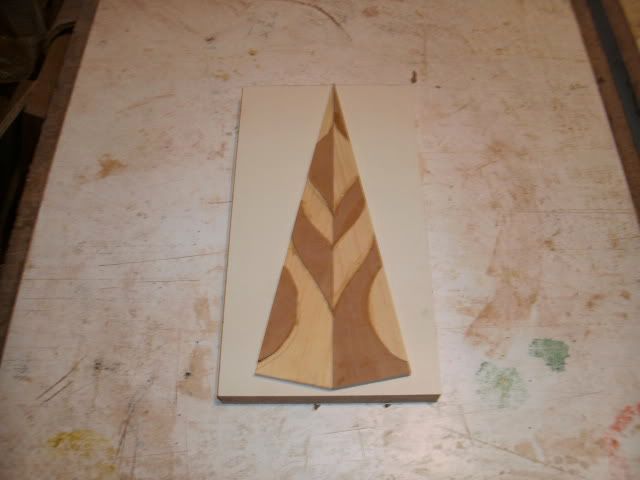 -- david - only thru kindness can this world be whole . If we don't succeed we run the risk of failure. Dan Quayle
---