this is my new table from the rosewood .
so far i have 8 hours ( over 2 day period )
i will post the whole thing with all the tutorial pictures
when i get it finished .
inner circle is lacewood and purpleheart ,
outer circle is rosewood and curly maple .
the border and legs will be maple ,
and who knows what accents .
this is just a quick show , i need to sled sand these parts ,
and then glue them to the top .
it is 4' diameter .
thanks .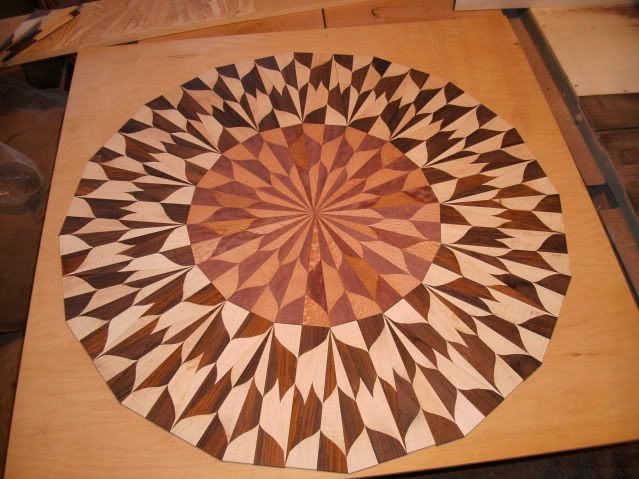 here is one alternate ,same pieces .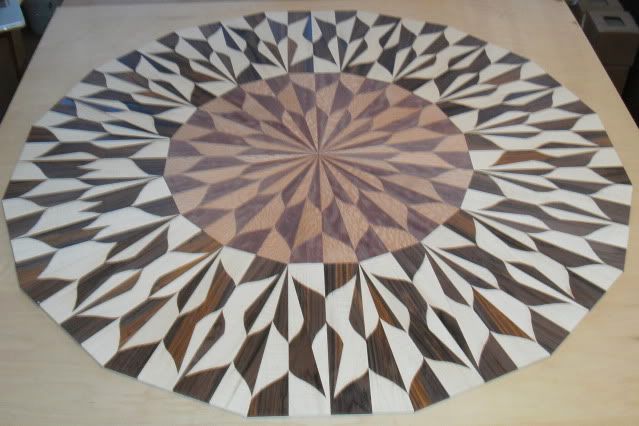 -- david - only thru kindness can this world be whole . If we don't succeed we run the risk of failure. Dan Quayle
---