this is a jig i made years ago, it devides any angle for miters .
the circles have mesh teeth that rotate both sides together .
i originaly used sand paper , but it wore out quick , and the
circles slide singularly .
i found some rubber "v" grooved mat , and glued it to the sides
of the circles so they mesh , ( it's not the best , but it works for now )i had to re-cut parts for this new improvement ,
as there wasn't room for the mat .
it is registered to the table with dowels , that fall in holes for them ,
and is centered in the cut line .
with a board parallel to the RAS fence , i placed the stops on the circles,
so they are straight across and paralell to the fence.
( i will probably make them with smaller dowels also soon ,
and make various mounting positions for them on the wheels .
you turn the wheel , it turns the other one in reverse ,
put your adjustable angle against the stops , and turn the wheels until it
matches . in the front right of the jig , is a thumb screw that holds the wheel from turning .
DON"T FORGET TO RAISE THE SAW , or you will cut the jig !
this is just a model , maybe charles maxwell will teach us how to make gears sometime ?
the idea is that it could have positive stops at major angles , just like the chopsaws.
arms can be extended with stops for frames or multiple pieces .
.
this first pic. is just truing the wheels around its dowel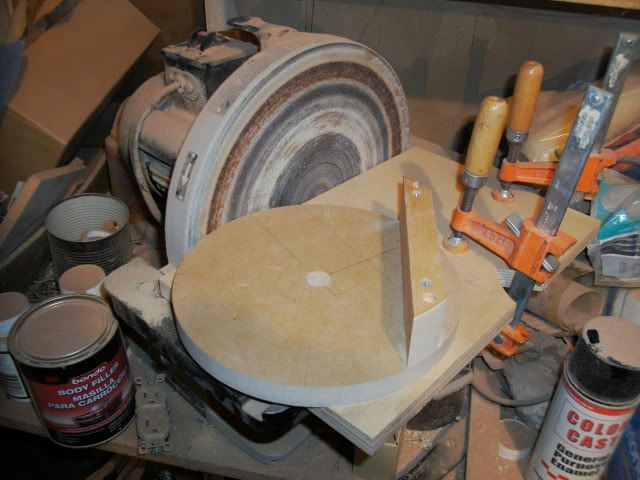 in picture below
NOTICE THUMBSCREW IN RIGHT LOWER CORNER for stoping wheel rotation
when set .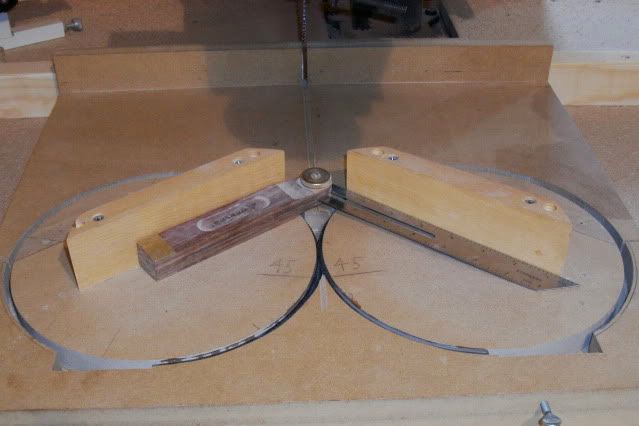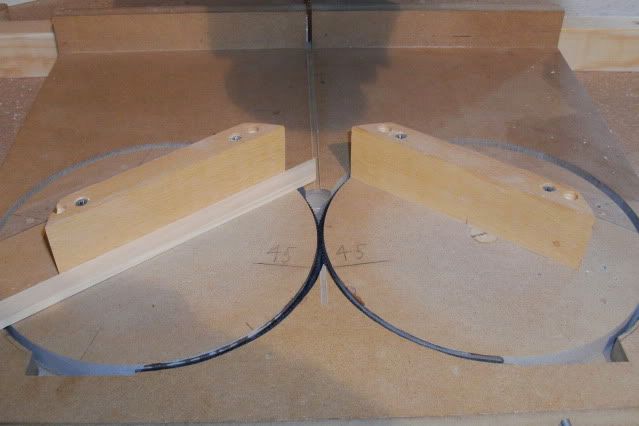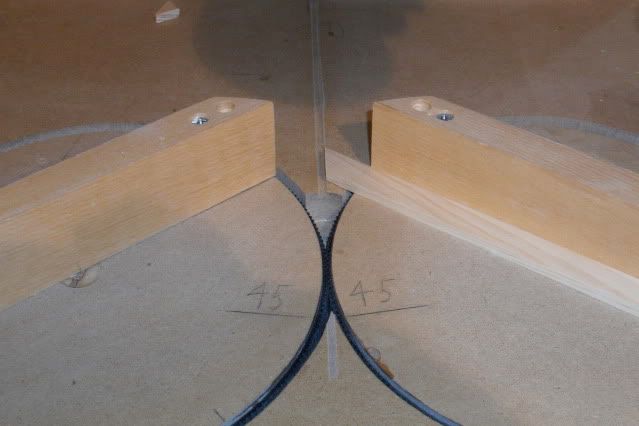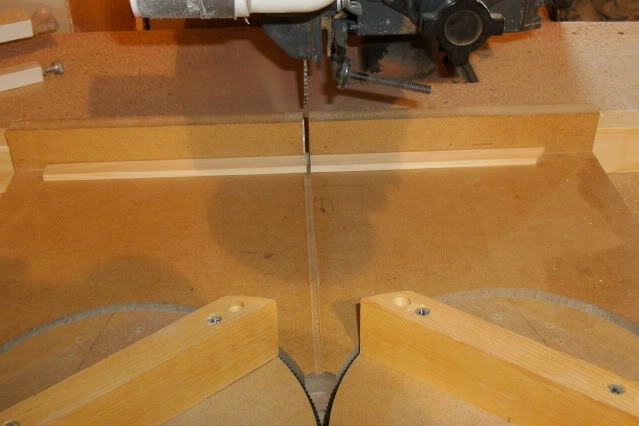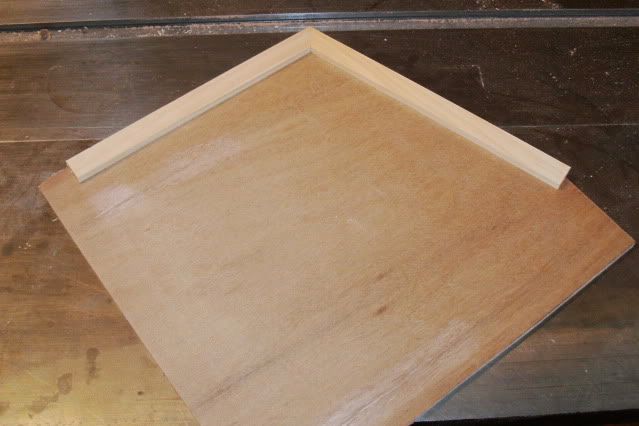 .
.
.
.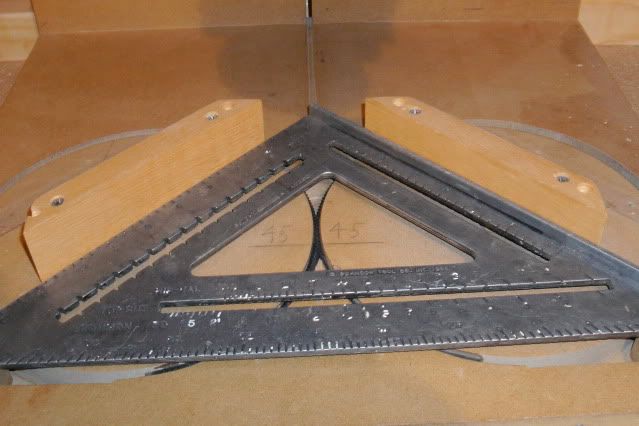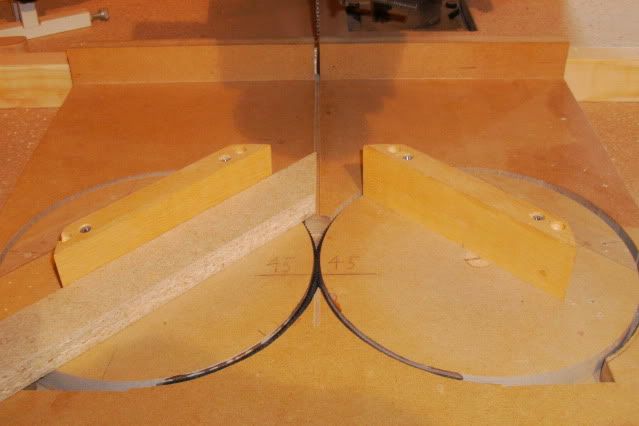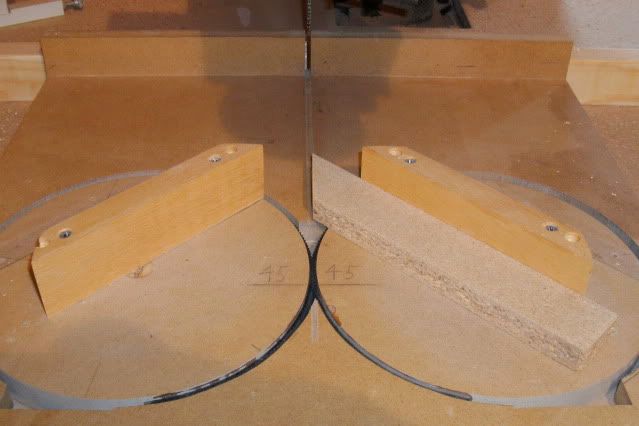 notice thumb screw in pic. below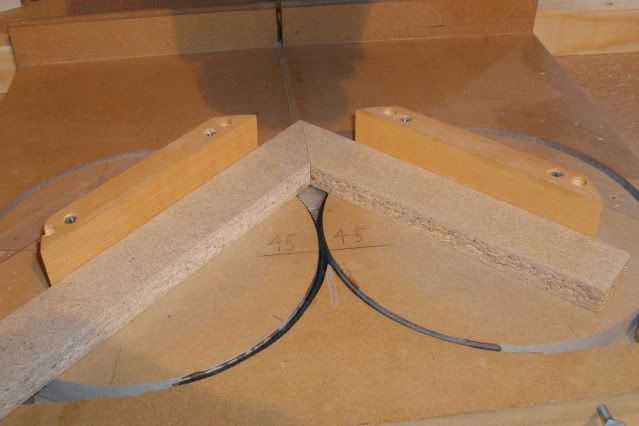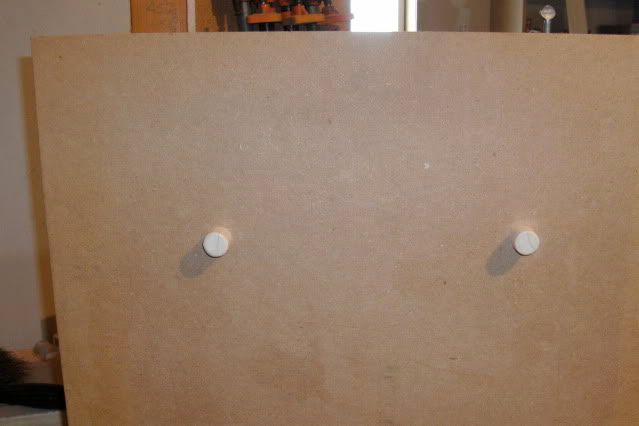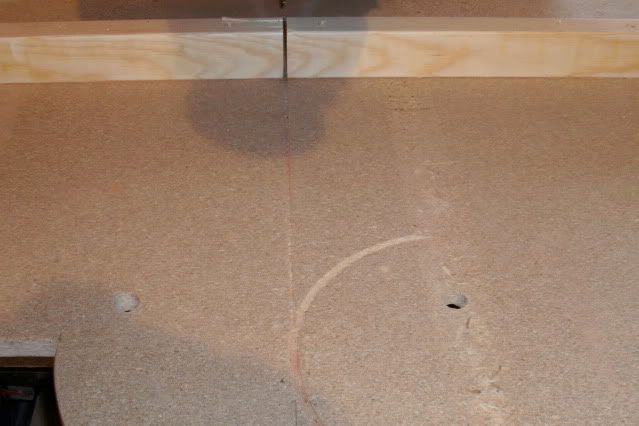 -- david - only thru kindness can this world be whole . If we don't succeed we run the risk of failure. Dan Quayle
---