Hi Everyone,
I decided to remake my shooting board because my first try left a little to be desired. I wanted more accuracy and I didn't have the ability to shoot 45° mitres.
I started with some reclaimed 3/4" common plywood and a piece of hardboard. I had an extra piece of walnut that I'd cut, so I had all the wood that I needed.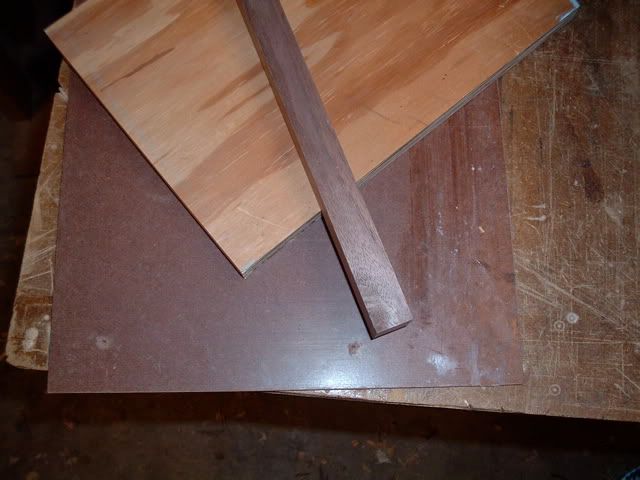 I spent some time surfing the net for ideas an found a few good ones.
http://www.evenfallstudios.com/woodworks/category/shooting-boards/
I decided to drill the holes for the 1/4" bolts undersized (15/64") to eliminate ANY slop that might allow misalignment. They were a tight fit but nothing split, I needed to turn the bolts home with a wrench. I countersunk 1/4-20 T-Nuts to clear the hardboard sub-base, and screwed every T-Nut VERY tight to seat everything.
I cut the stop with the 45° edge on 1 side and left the other end square (90°).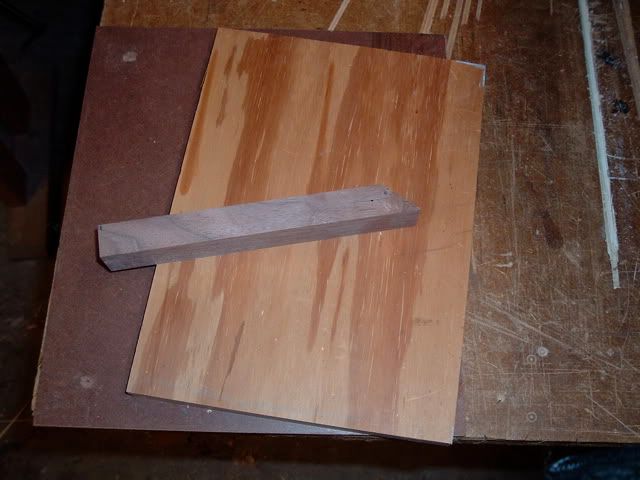 I positioned the first hole on the 45° end and set the hole location and drilled it. Then I rechecked the exact 45° position and drilled the second hole and countersink. I located the 90° position and drilled and countersunk that hole. Swinging the radius, I using the second hole to locate the third hole.
I was buoyed by the results from the first shooting board and knew that if I was careful the next one would ROCK…
I have just recently started trying my hand at making some keepsake boxes and I have had my share of troubles. My first mitre joint box suffered from a misaligned RAS. I tried to tune-up the saw without the manual, that was a mistake.
The cuts didn't match-up. I kind of gave up on this effort, I didn't know how to save this one.
Enter the shooting board !!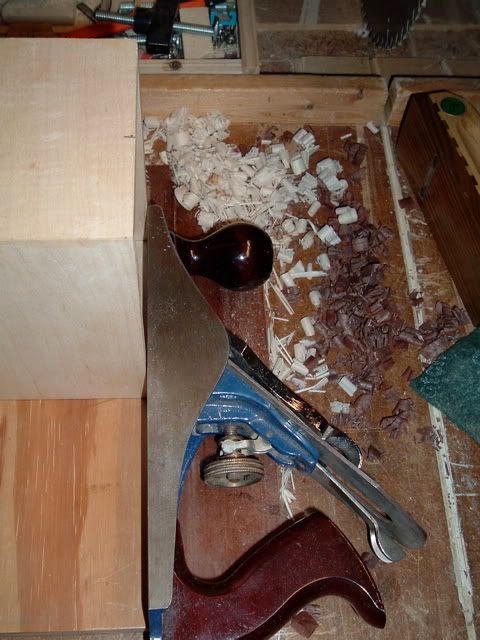 (By the way. I bought this Record plane 22 years ago, it's still working just fine. 8-)
After the GREAT success with squaring the edges I decided to use my cabinet scraper to smooth the outside (I really hate sandpaper). All I can say is that this project was headed for the scrap pile, but now I can honestly think about who I can give this to when it's completed.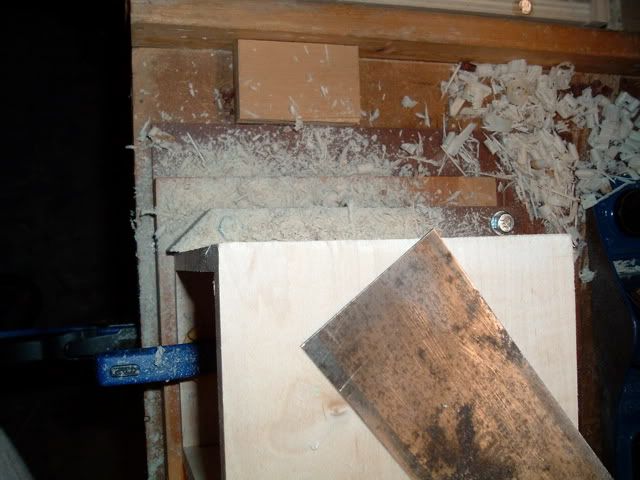 This box will have a lift-off lid and maybe a walnut base for contrast.
I hope to get some shop time soon, but with the holiday's coming it won't be easy.
Happy Holidays everyone!
later,
-- dust control
---