Time to start glassing the inside of the bottom. Called on my wife to help out. She mixed and I poured and spread the epoxy. Sometimes we both had to spread to get it all out before it kicked off.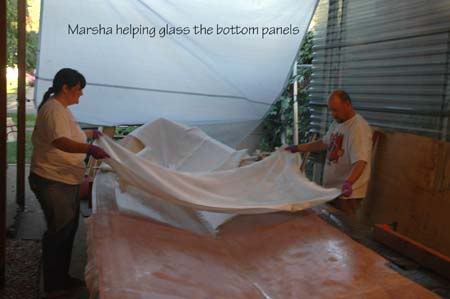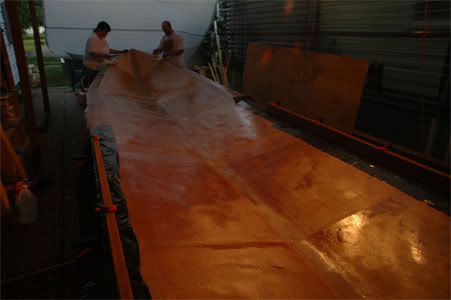 As you can see in that last pic it was getting dark. Spent alot of late nights working under the lights.
Time to flip the bottom over and lift it up to start putting in the framing of the hull.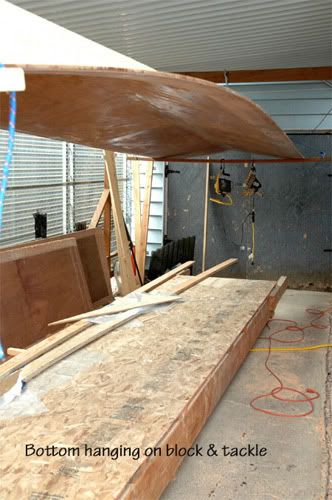 Here is the transom already done and ready to be fit on the jig.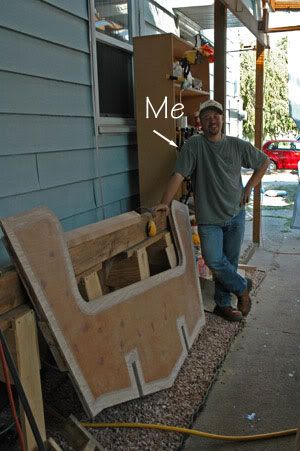 Here are pics of the jig, stringers, transom, shelves, and bottom dry fit together.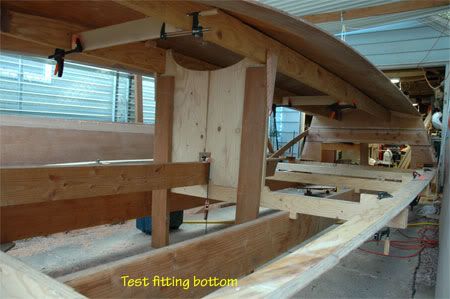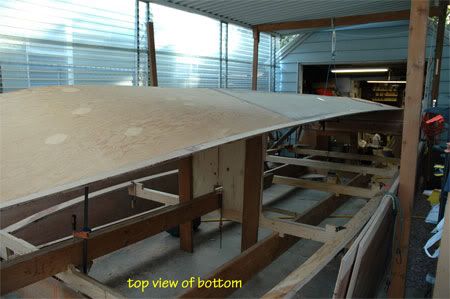 Fitting the bow to the bottom and shelves.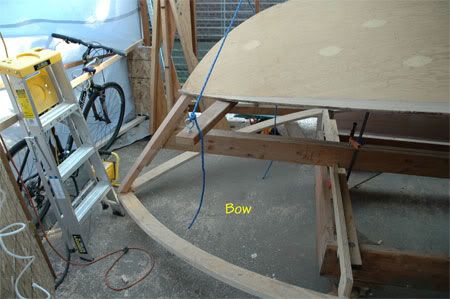 Everything is dry fit together and now it is time to start gluing it together. The top is lifted up and the epoxy/fiber mix is slathered on the stringers, transom and bow. The bottom is lowered back down, and everytining is screwed together with fender washers to spread the load. After the epoxy is cured the screws and fender washers are removed and the holes filled with more epoxy.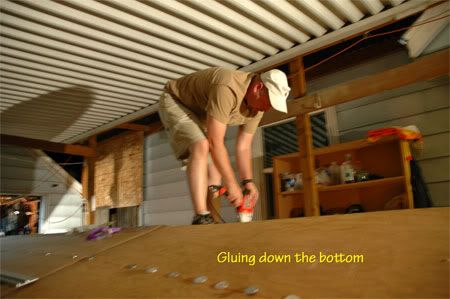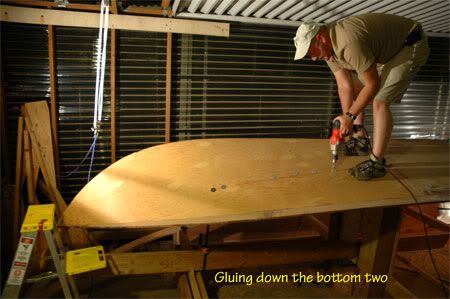 Good pic of the stringers.
Time to start making the sides. More scarfing. Out of room so it is time to set up in the front yard.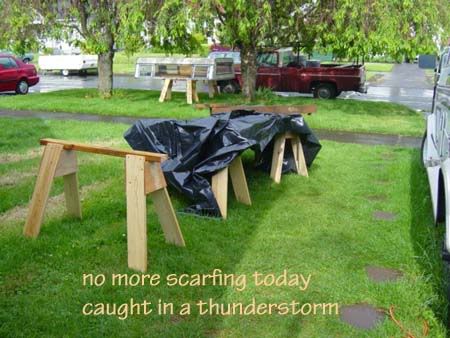 Glassed the inside of the side panels. So much nicer to work on a horizontal surface than a vertical. The edges are left raw, so the seams with have good adheasion when the sides are glued to the bottom and shelves.
thanks for reading and stay tuned for the next installment.
-- papaj, Oregon
---