This is going bacwards a little since I found the pics from the beginning of the project. What got me started on actually building the new shop was my boat project. Here is a pic of my boat project under the carport I was using to protect the build. You can see my small garage in the pic.

So, down with the old and up with the new. Deconstruction begins. The old garage was built in 1942. I donated 95% of the materials to Reconstructed. I kept some of the pieces for myself to incorporate into the new construction and projects.
Next came lot clearing. We had to cut down a 10yr old maple that sprouted up. Here is a pic of my son Josh grinding the stump so we wont get any new growth through the new foundation. Also used root kill.
Here is a pic of my tore up yard. The footings, sewer, and main water line all excavated.
Forms, concrete pumping…truck can't get far enough back, and stem walls up.
Got everything backfilled then ready for the slab pour, and finished slab.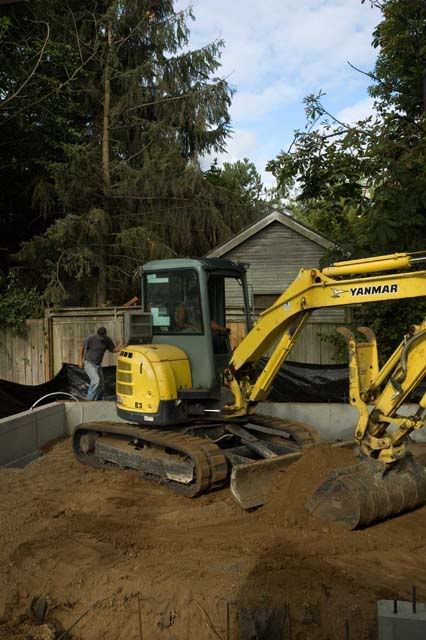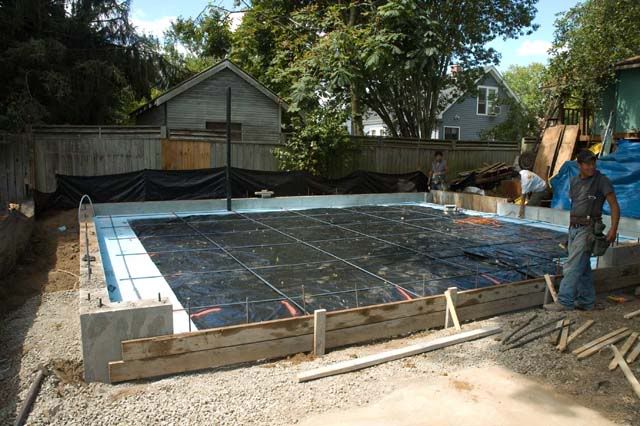 Ok, now we are back to where I started the blog originally. Putting up the walls.
More updates to come. Thanks for reading.
-- papaj, Oregon
---