Two days ago we made the table top. This is the process we used. We cut the boards to rough length and hand planed two sides of each piece. Then we cut to width on the table saw and put through the bench top planer. Now we cut each board to its final length. Once we have everything to size all the boards were ripped in half. All the boards are just over 1/2" thick.
To make the spline joints we used the router table and 3/16" bit to cut the grooves. We made the spline by cutting strips of cherry on the table saw.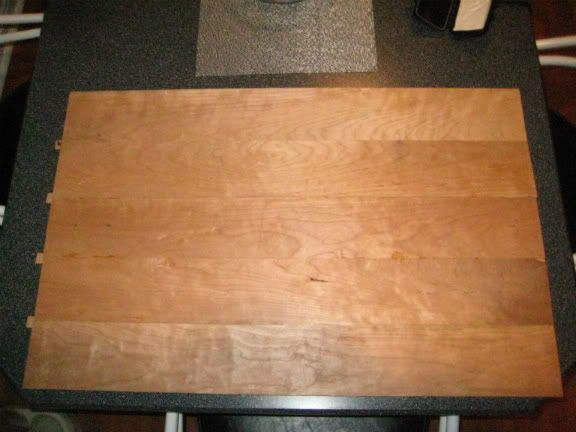 This seems to be it another couple of weeks until my friend can come back to work on this some more.
Thanks for looking.
Mike
-- If your not having fun you're doing it wrong.
---