Okay, so about a month or two ago my wife started looking online for bunk beds for out two older boys. The only problem with this is that she was willing to shell out a descent amount of money for something that seemed like a good project for me to work on. I let her do her research and find one she likes. She found one at roomstogo.com for around $1200 not including mattresses! I kept poking at her at the fact that I'm SURE I could build one for less than that and follow the same design. Eventually she made me the deal that if i could build it for less than $1600 (total of bed, box springs and mattresses from the website), I could do it. Are you kidding me? I didn't have to think twice about it.
Now that I've got budget ($1600), deadline (December, boys B-Days, 9th & 25th) and a picture from a website (seen here), it was time to start planning out how I was going to do this. I am sure I can do this, it's just a question of how. First things first, I had to make sure I had the necessary tools to accomplish this. I do use the term necessary loosely I might add. It was just more of a chance to get a few items I've been holding off on for the right time. Mainly a jointer and planer. After reading the many reviews featured from all our fellow LJ's, I ended up getting the Ridgid JP0610 6-1/8-Inch Jointer and DeWalt DW 734 Heavy-Duty 12-1/2" Thickness Planer with Three Knife Cutter-Head. I couldn't be happier and completely agree on their reviews by the way. It also worked out perfect in timing with price as well. The jointer was marked down $200 from $457 at HD and as soon as I saw that, I was sold. I did read about the price dropping even lower to around $150 in a post on here about a week or two later, but since I purchased the last one from my two local HD's, they never displayed the lower price. I did get my military discount (10% I think) so that's still good. With the planer, HD had it on sale for $50 less online then in the store so I saved the $50 plus the military discount again.
Now the wood. This one started out to somewhat worry me. Living in Pensacola, FL, I have not found much in hardwood dealers, only big box shops. So I started looking online at dealers and comparing prices. Wasn't liking what I was seeing. Luckily, one of my civilian counterparts at work does woodworking as well and I was talking to him about this project and my lack of lumber. He asked what I was going to build it out of and I told him my wife wanted white oak. He told me his father bought a saw mill in Mississippi after Katrina and that he's got quite a few hundred b/f of white oak he'd sell me and for cheaper than anything I could find. SCORE!
The next thing I steadily started working on was making a Sketchup model from the beds my wife picked. I began working on it here and there. Being new to the program, it started off slow as I began to familiarize myself with it and view many tutorials. Needless to say, I think I picked up on it pretty quick. Definitely not a pro, but I can get the job done. I am in no way an expert woodworker, but I'm confident enough in myself to know I can do this. This will be my first attempts with M&T and dovetail joinery (wish me luck).
The only thing I haven't added at this time in the model is the hardware all the drawers. Even though no dimensions are included in the pictures, they are all subject to change. I made a few changes along the process and is screw up some of the dimensioning so I to change other areas to make things work out. In this model, each item is built individually and put as either a group or component. Before I begin the building phase of each section, I plan to make a more detailed exploded model for whatever piece it is I'm doing. This model was mainly used to get the basics down and get a rough idea of how everything would look compared to the picture my wife showed me. Now here she is…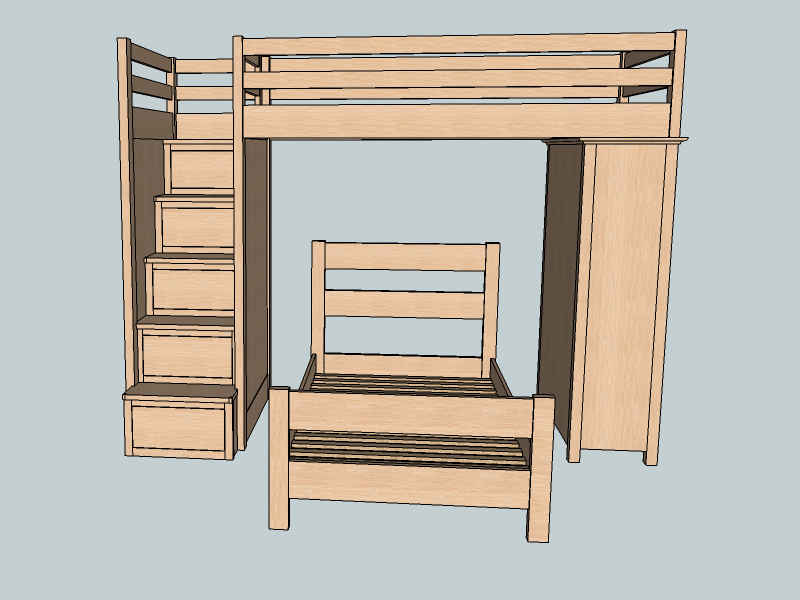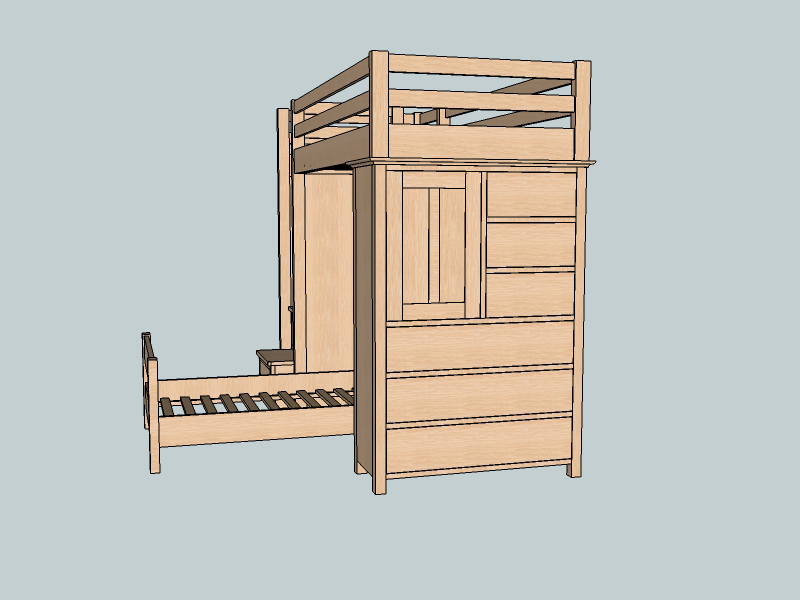 One big and little drawer for each boy. Yes, we have 3.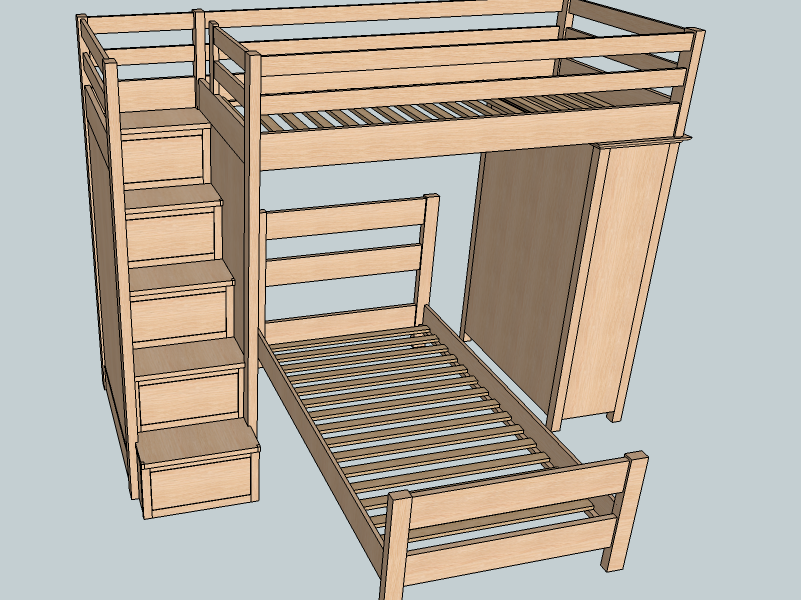 Each of the stairs is a drawer as well.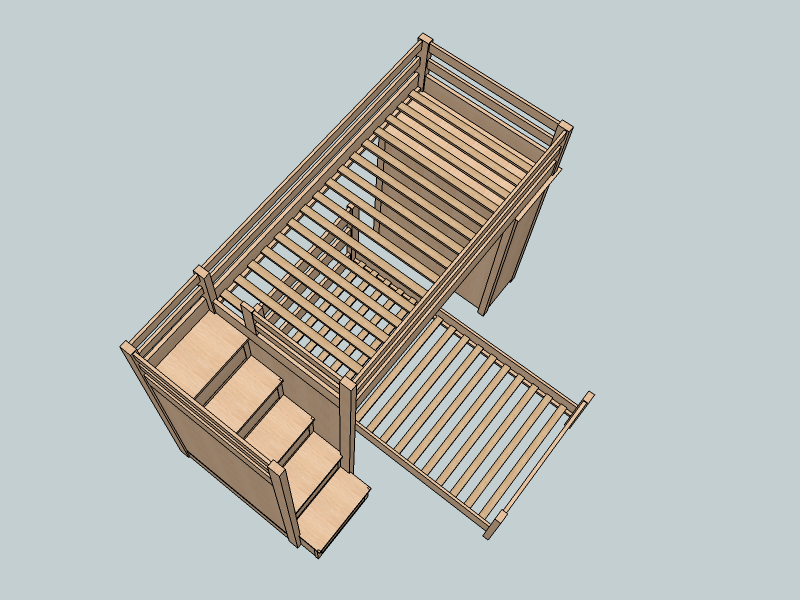 So here is where I'm asking for opinions/advice/comments. Thanks in advance and thanks for looking.
-- Dan, SSgt/USMC, Yuma, AZ http://thefamelesswoodworker.com
---