Some more work over the weekend and a little today.
Glued up the back panel for the tv.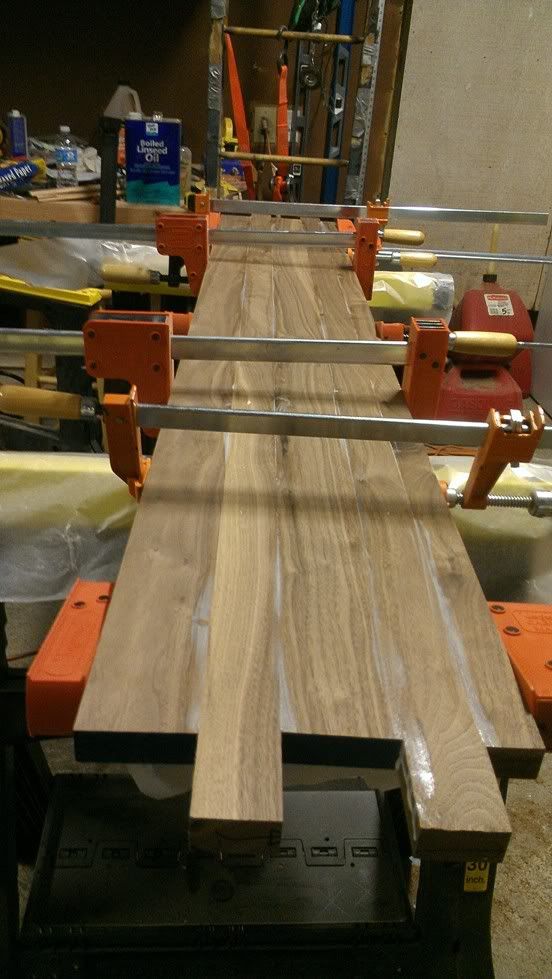 While cutting pieces for the base of the end table I thought about a technique The Wood Whisperer talked about and my eyes wandered over to a piece of scrap oak I had. I put together a test piece. Some gluing and sanding later, I rubbed some BLO on it and presented it to her.
She loved it.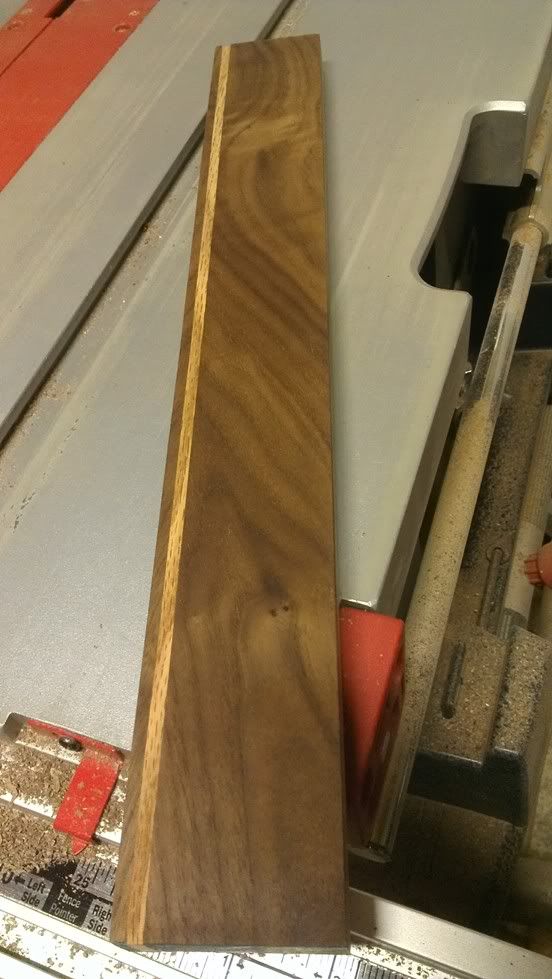 So here is one of the pieces for the table glued and clamped.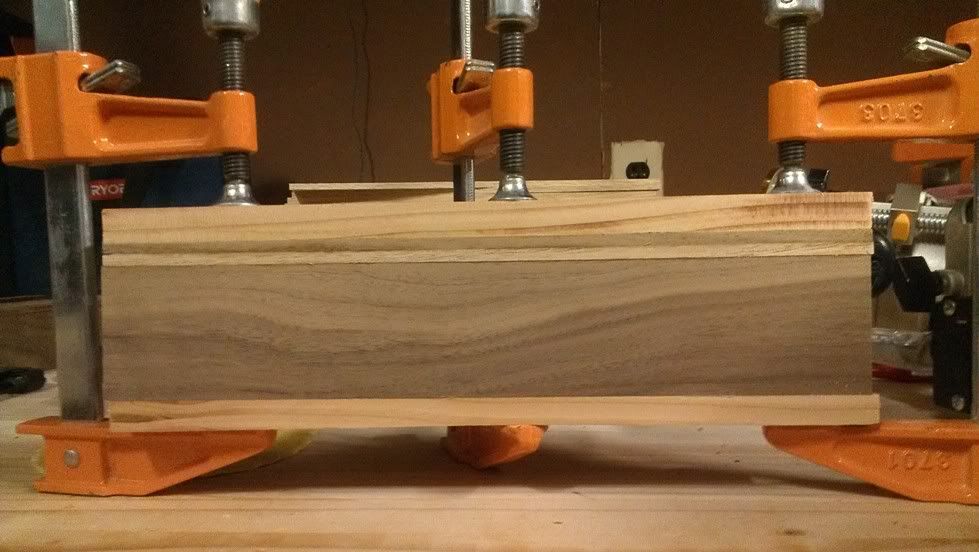 More to come.
---