Yesterday I started working on two projects: The back piece for my tv mount and an end table.
I finally got to use my new jointer.
I started with some nice rough walnut.
After a couple passes over my jointer I ended up with this.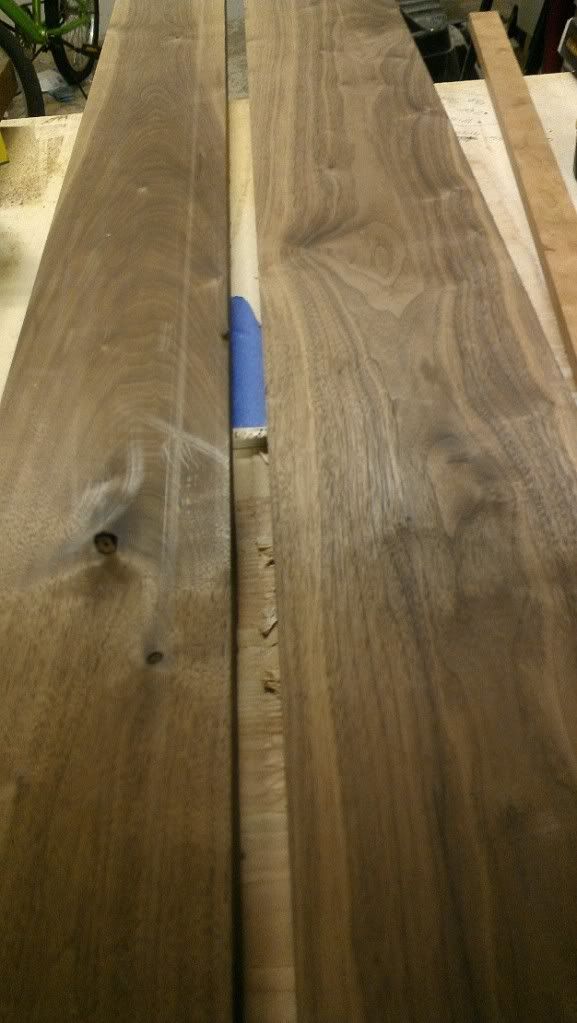 Then I discovered this:
Fence Infeed side

Fence Outfeed side

Fence Outfeed side

I sent an email with the pictures to Grizzly and they are sending a new fence to me. Hoping for a nice flat one this time.
More to come.
---