Yeah… it's party time. Today is LumberJocks Birthday!
Our site is 3 years old, or should I say 3 years young?
Who remembers those first months?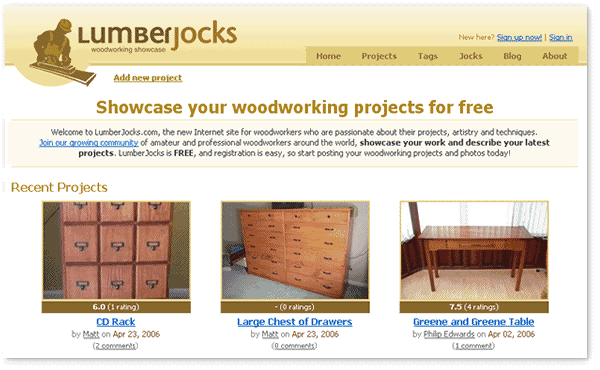 I prepared a small gift for all of you. Internals of the pictures management – that you can see when adding new project, review or workshop – are revamped. I will use this updated system for the planned attachments feature. In addition to this I raised the number of pictures per project from four to six.
I was thinking how we can celebrate LJ birthday together. As you may know, the reviews are still far behind the projects, blog entries and forum topics. Currently there are 612 reviews total and it would be nice to get closer to 1,000. So the game is to post a review of your most used tool. How many reviews can LJs post per day???
You can also participate in Joe's (trifern) Name That Turn contest. He is donating his latest hollow form to the Lumberjock who comes up with the best name. How cool…
Last but not least, you may also consider a birthday donation if you enjoyed using LJ.com in the last year. It's always appreciated ;)
Thanks for your continuous support and encouragement.
You keep making this site better and better each day.
As always, keep posting!
---