I've just added another useful feature to the Pulse based on your feedback to the recent major Pulse upgrade. I admit that showing only unread items by default was not ideal (I'm using Pulse in that mode for a long time you know…). So I decided to add the following two buttons – ALL ITEMS | UNREAD ITEMS: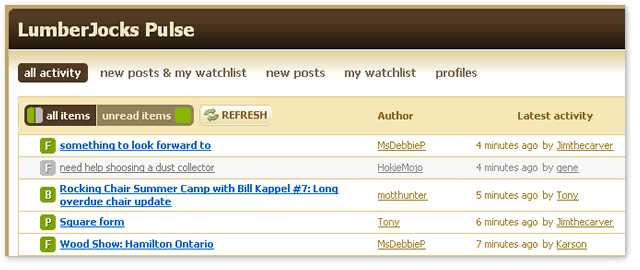 ALL ITEMS option shows unread items as well as all of the items that you've read – the gray lines – and is a default one. You can keep using it as your default view or when you need to go back to that post you checked few hours ago and want to locate it quickly. On the other hand UNREAD ITEMS automatically hides all the gray line items.
In addition to this change I've also added "Stop watching" link to all the watchlist notification emails. This makes unsubscribing from the respective threads simple.
Thanks for all the feedback to our recent changes.
Enjoy ;)
---