Hey odie, yup I'm like a little kid in a candy store ha ;) As you may noticed I moved HR and GT buttons and now they appear right next to the MY LUMBERJOCKS dropdown.
Why this change? I think they stand out better here and you can use them to quickly navigate through all three of our websites. Same buttons are on other two websites too.
In addition I had to remove LJ Store button. Instead I added LJ Store link to MY LUMBERJOCKS dropdown menu, together with a link to LJ Merchandise & Apparel store: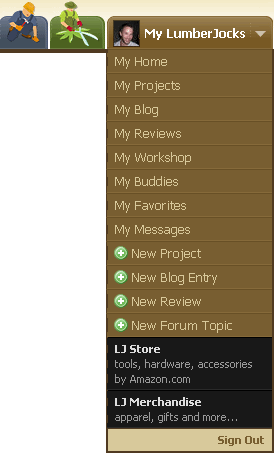 So start using these little useful eye-candies as soon as possible.
And what's next you ask, odie? Something cool.. no worries ;)
---