It took some time to finish all the details… but now it's time to say it loud: We're ready to go!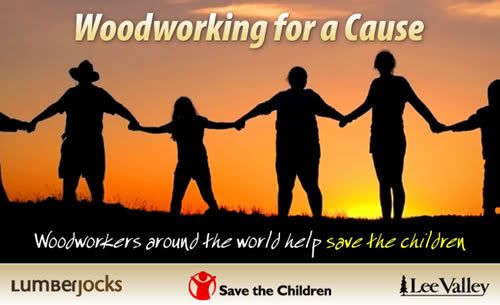 I've prepared dedicated event's page where you can find all of the details (you can also find the link by clicking on the STICKIES in the header). And Debbie has included official event's announcement in today's eMag issue.
As you can see we have moved the deadline to January 1st, 2008 so there is one extra month for everybody who wants to participate. Plus there is one nice surprise – you will receive a hat and a keychain measuring tape from Lee Valley as a thank you for your generosity.
I'd like to ask for your help in promoting this event – the more attention we get, the more money we can raise. Maybe you have good media/press contact and you can send her our official press release. Or you're running your own website or blog and you can add one of the banners to your pages. Every bit helps… and if you have any other creative ideas feel free to let me or Debbie know. You can find the press release, banners as well as print-ready bookmarks on the event's page in the Spread the Word section.
Let the "Woodworking for a Cause" begin!
---