So apparently I'm not very good at cutting a mirror. I had an old bathroom mirror that I wanted to cut down and use for this project. I tried cutting it today and both cuts I made did not stay straight on the ends. The first error was cut out by the second one but the second error is going to hang into the part of the mirror that shows. I don't want to order new glass or rebuild my frame. I'm trying to come up with a way to cover the error. If anyone has some idea's let me know.
Here is a picture of the frame set over the glass. I need to add the drawbore pins and secure the glass yet.

Here is a close up of the broken part sticking into the opening.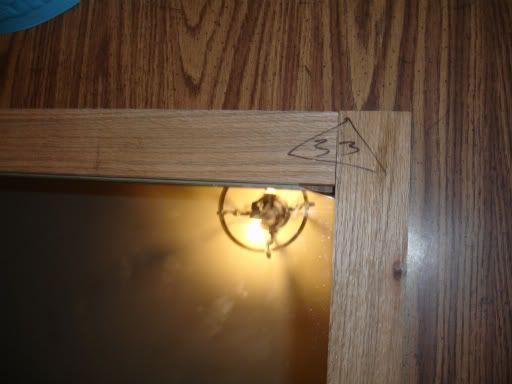 -- Mike, Western New York
---