Today I finished choping the first mortise. Thanks to all those who pitched in with advise.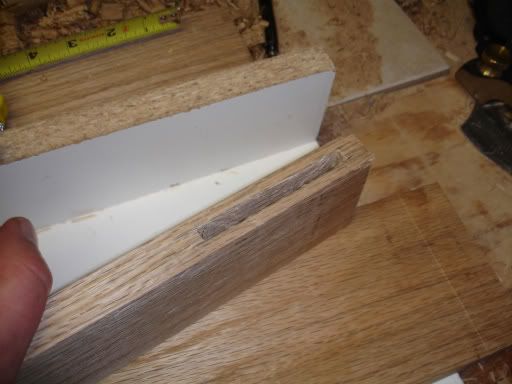 I also cut the tenon

After trimming the tenon with a rabbet plane and undercutting the shoulder I got a pretty good fit

This is officially my first mortise and tennon. It was done completely with hand tools. (chisel, saw, plane) I know it's not as good as it should be but I hope to get better at them as I go, and faster as well. Probably took an hour or better all told.
-- Mike, Western New York
---