Two of my three new chisels showed up yesterday and after about an hour on the water stones I had the 6mm chisel honed. I flattened the back and sharpened the face. My honing guide would not hold these chisels because they are too deep. Because of this I just sharpened it at the factory angle and did not put a micro bevel on as I had intended. Here is a shot of the chisels.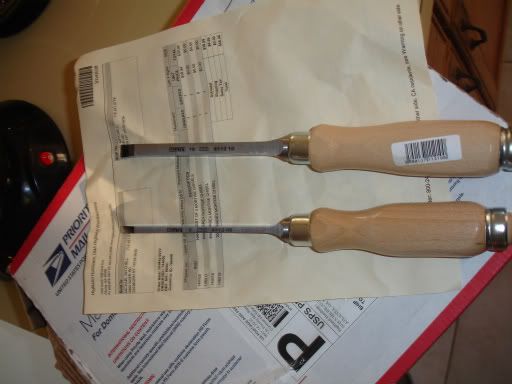 Tonight I got started cutting the first mortise. This is my first attempt at cutting a mortise by hand but it is going well so far. I didn't get it done tonight but got a good start.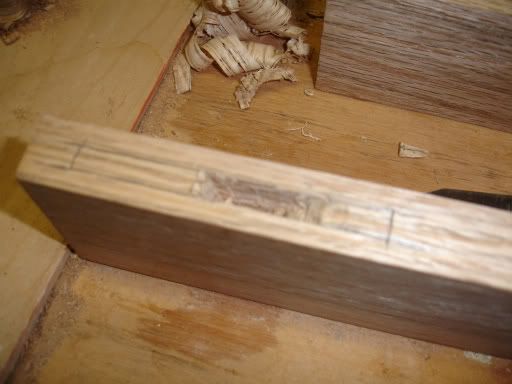 I am not sure how this should be done exactly, I just marked it out and started wasting away. I know not to get to close to my ends until the end but not really sure if there is a correct way to chop it out. If anyone has tips please let me know.
Thanks for looking.
-- Mike, Western New York
---