During my time in Thailand, 2 more big woodworking events happened for me.
First, with the help of Facebook, I met a fellow Lumber Jock named, Mark Gipson. He lives near Bangkok, and we had a great dinner together to get to know each other and talk about woodworking.
I also showed him the following amazing photos. I was in wood carvers heaven… These pics were taken at a location where more than 20 expert carvers make the most amazing pieces you could imagine. Also amazing furniture designs. The pics will speak for themselves.. enjoy!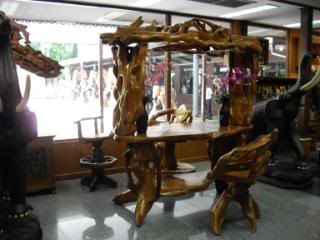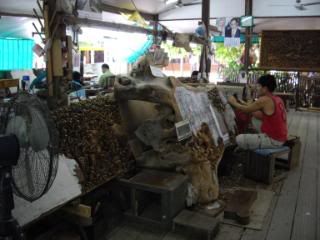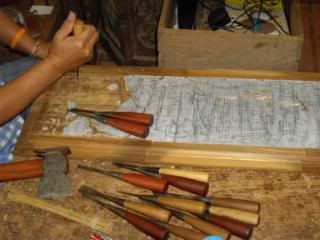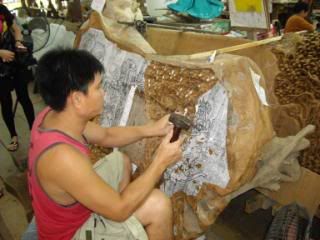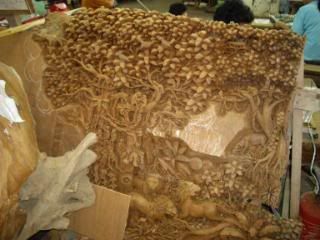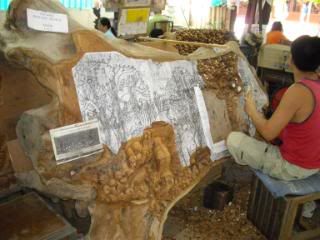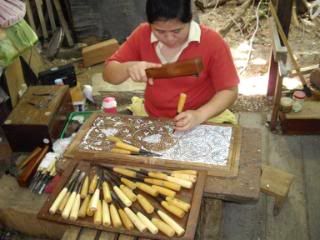 -- making sawdust....
---