Sorry for the delay. But I have been crazy resetting the shop, installing my new dust collector, and getting my heat straightened out.
I had a bit of a tragedy in my chair as you can see in this pic. The seat split. I am trying to figure out the best repair solution so that it is strong and the crack does not continue.
Anyhow, the following photos show my rough sculpting and joinery. I still have at least 40 hours of work left as I need to finish the back slats and chair back, install and sculpt the rails, and finish sand everything.
Enjoy the pics.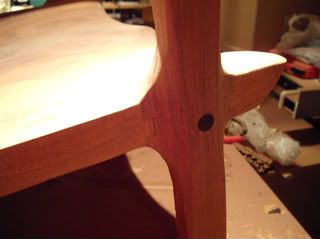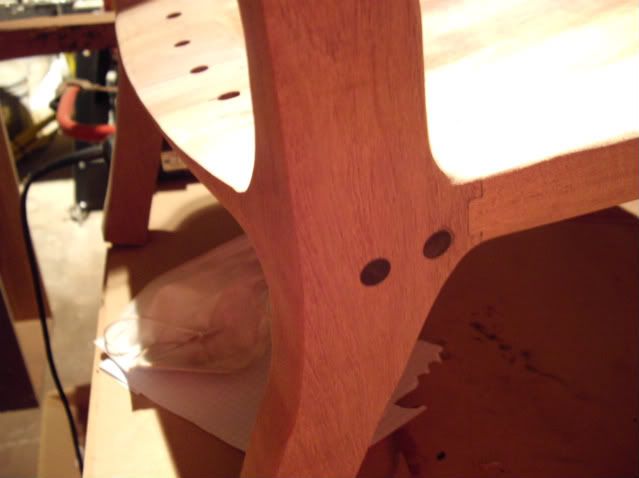 -- making sawdust....
---