Well, I am in Salt Lake city and in the morning I fly home. I got on the net here at my hotel so I figured I would post my pice from my last day. I was able to start to fit my rails to the legs and do a bit of sculpting. I still have many hours of work to do when I get home before my chair is a chair, but you can see from the pics how far I got in a week.

starting to fit the leg

leg is doweled into place and ready for sculpting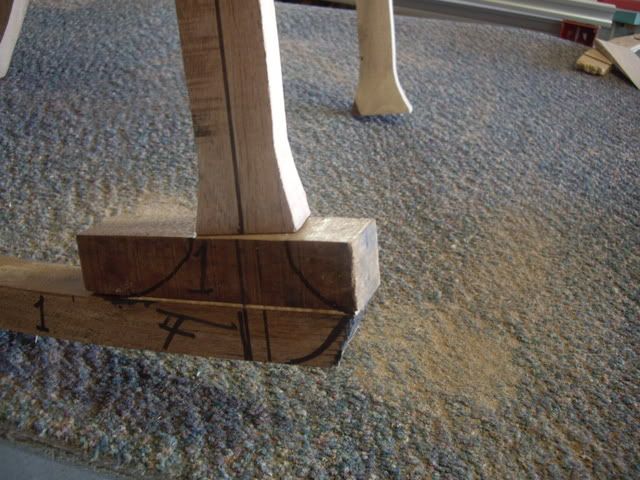 front is marked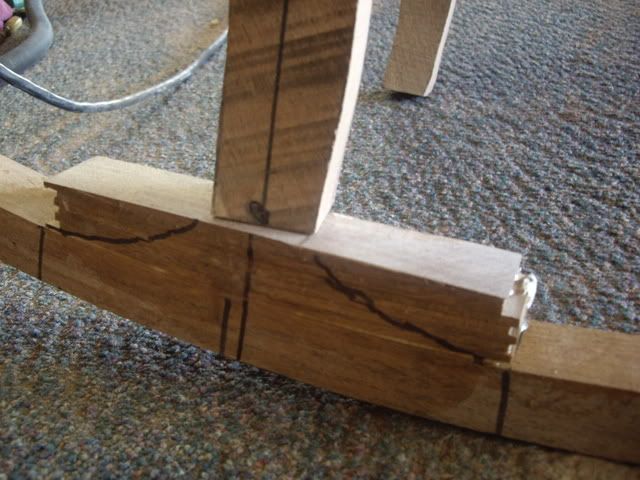 back is marked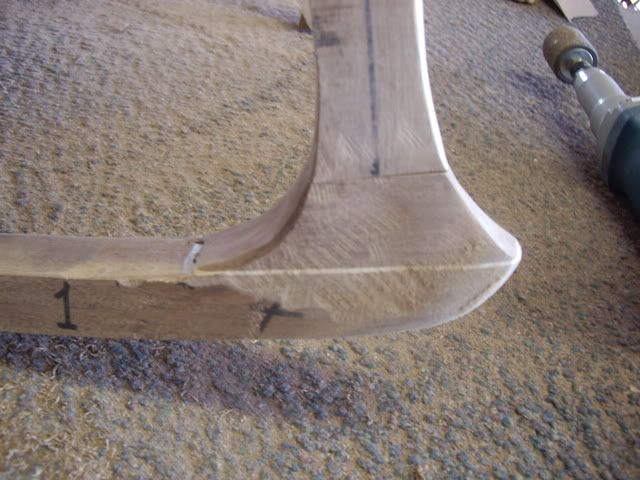 begin front sculpting

begin back sculpting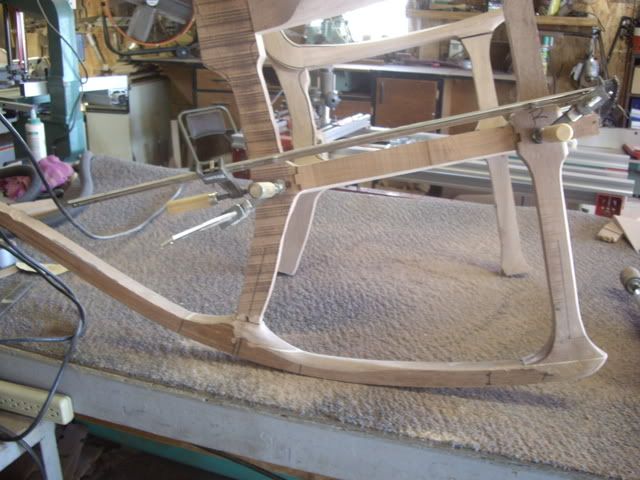 how far I got before I took it all apart and boxed it up for my trip home.
Bye for now
-- making sawdust....
---