Tomorrow is Saturday and I have a half a day to mount the rails to the chair. Of course I will have to take it all apart, wrap all the pieces and ship them home to do the actual glue up and final assembly. I have so much work left to do that I don't expect to be done for at least 2 or 3 months since I have to go back to work. Vacation is almost over..
Today I glued the stand offs to the rails, created the dowel ends on all the back slats and started to refine them. I also got more grinding done to form the second arm and copied all the templates and jigs so that I will be able to make another chair after this one is done.
Bill has been such a help and a great teacher. I have taken my woodworking skills to a whole new level on this trip and I am so thankful for this chance. This was an intense week.
Enjoy the following photos.

runner out of the clamps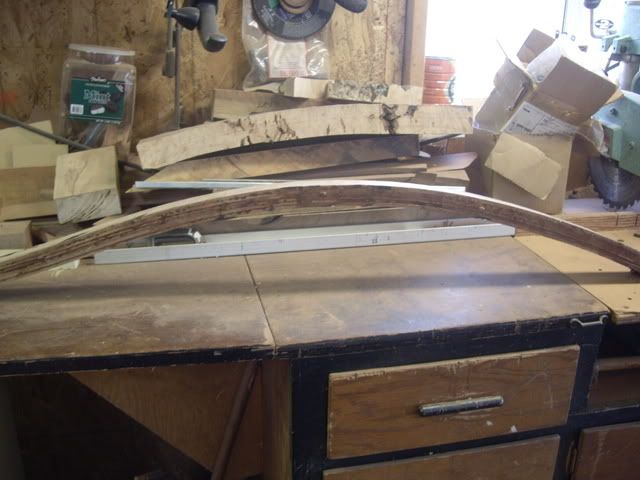 second view

gluing on the standoffs

second view
I don't expect to be able to post tomorrows photos for a few days. I have to travel home first. I hope that you enjoyed all of this. I plan to post more as I finish the work in my shop.
-- making sawdust....
---