Today, we did more sculpting, cut and glued up the laminates for the rocker runners, and created the headrest and the first back slat. The following pictures tell the tale.

head rest blank is fit to back legs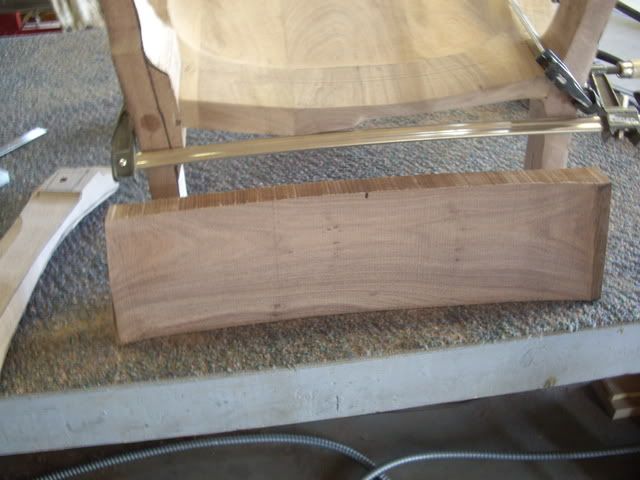 head rest first cuts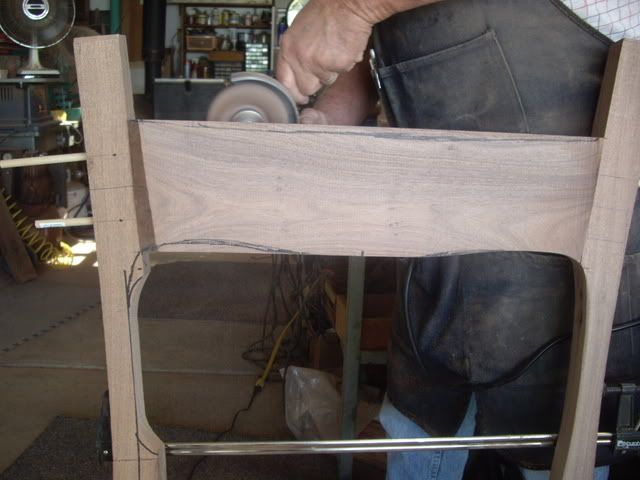 sculpting the head rest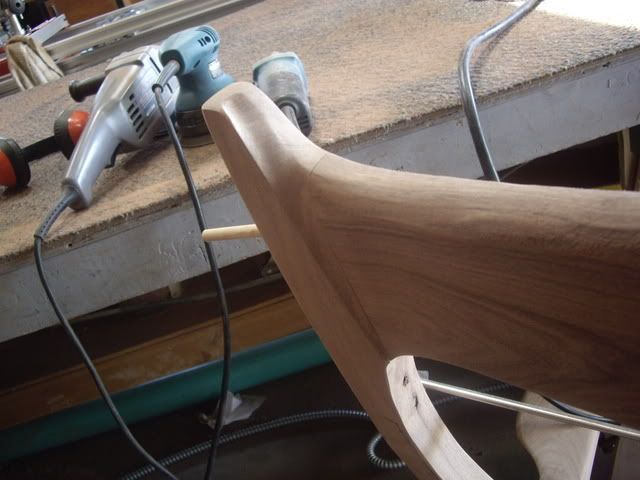 finished shaping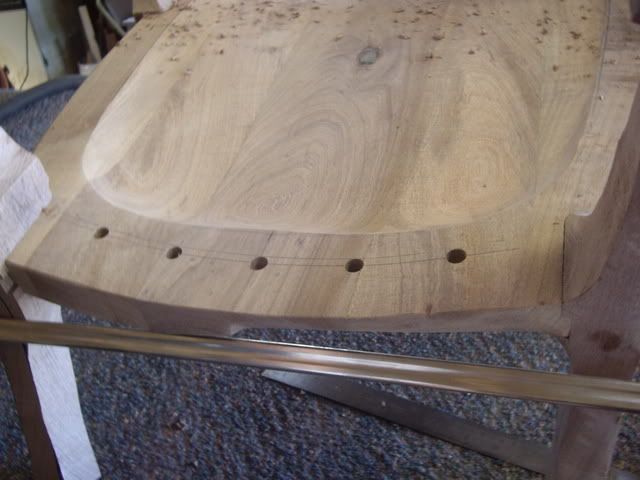 holes drilled for back slats

testing first back slat

bending the rails

marked to sculpt

roughly sculpted
More tomorrow… only 1 and a half days to go.
-- making sawdust....
---