Well, day 3 has ended and man am I tired. It was a super productive day.
The legs were formed and fitted. The biggest challenge was to mate the legs to the seat.
After hours of fiddling and using Bill's method, all was fit perfectly. What a thrill to see the legs attached and fitting like a glove. After the legs were fit, Bill gave me another lesson in machine carving to form one back leg to the seat. Later we cur out both arms and carved the first to fit.
Enjoy the photos

front leg is marked

after band saw cut offs

a close up on the joint

back leg is cut out

creating a flat at an angle to the face. makes legs lean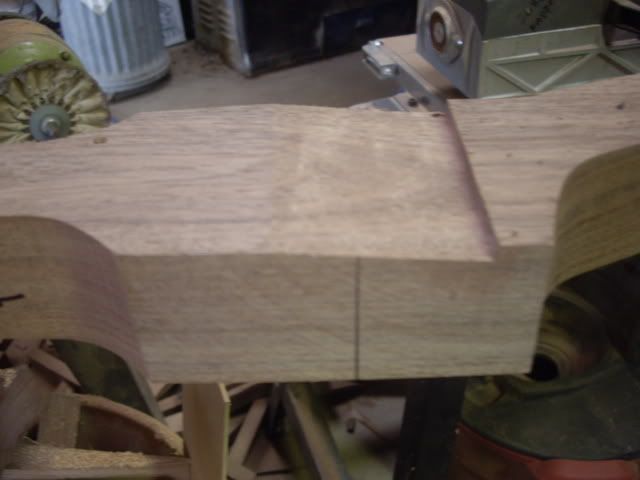 finished angled surface

cutting the joint

a view of the joint

grinding a joint

leveling and sanding

legs dry fitted and one leg worked

arm blanks were doweled and dry fit

arm being marked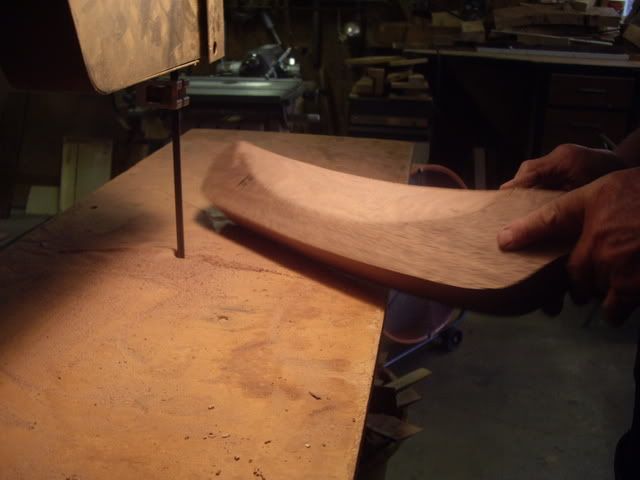 cutting away waste on the band saw

part two of many cuts

carved out arm

leveled and rough sanded arm

done for the day… tomorrow is more
The biggest challenge here is that I can't actually finish the whole chair. I will UPS myself the components and when I arrive home do final gluing, shaping, sanding and finishing..
More tomorrow
-- making sawdust....
---