This is a Greene and Greene inspired bookcase with pinned mortise-and-tenon joints with square ebony plugs to decorate the pinned joints. There are also breadboards ends to keep the top flat. The corner pieces (or legs) are slightly tapered to be wider at the bottom. The back of the bookcase is finished so it can be placed all or partially away from a wall. All side of the book case feature a cloud lift pattern.
The mortise-and-tenon joints could easily be replaced with biscuits depending on the skill level of the person building the project.
The bottom shelf is fixed, but the interior of the bookcase is such that the top two shelves can be built as adjustable. This would also allow adding another shelf for shorter books or other objects.
I'd like to use mahogany and maybe some bubinga to build this, but I wasn't able to get appropriate materials to color the model in SketchUP. A photo-real rendering from autocad is included below to show the finished product a little better than what SketchUP can do.
Overall the bookcase is 48 inches tall x 36 inches wide x 14.5 inches deep.
Without the breadboard top the bookcase body is 47 inches tall x 31 inches wide x 12 inches deep.
I have a history with Autocad products, so this model was origally designed in Autocad 2006 and then imported into SketchUP. An autocad 2006 file is included with the SketchUP model.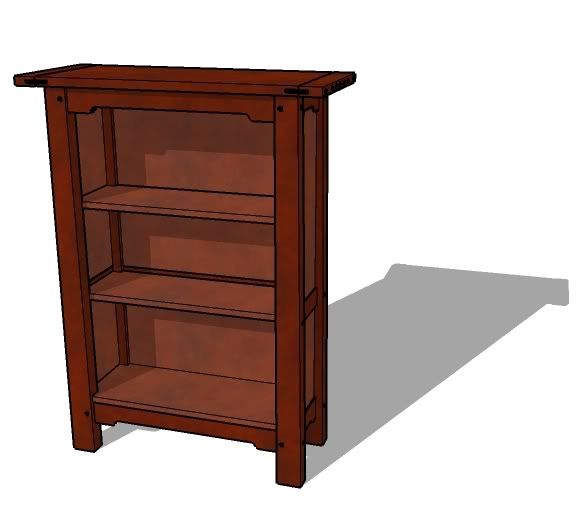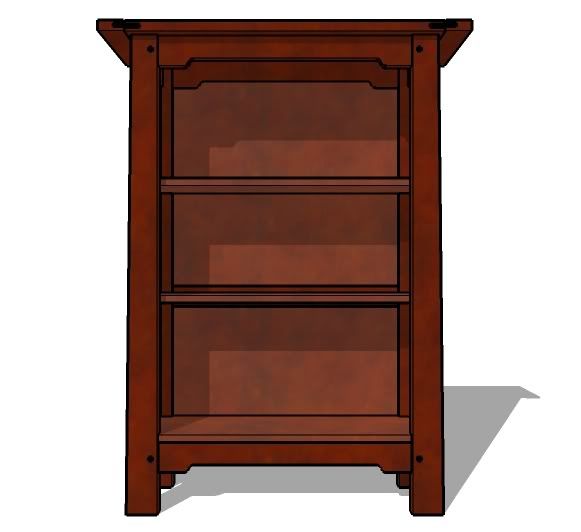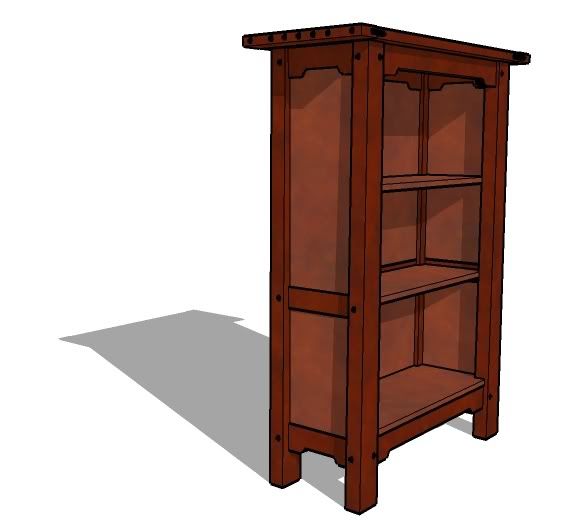 Here is a photo rendering out of Autocad. The color is not exactly what I would like to see in the final product.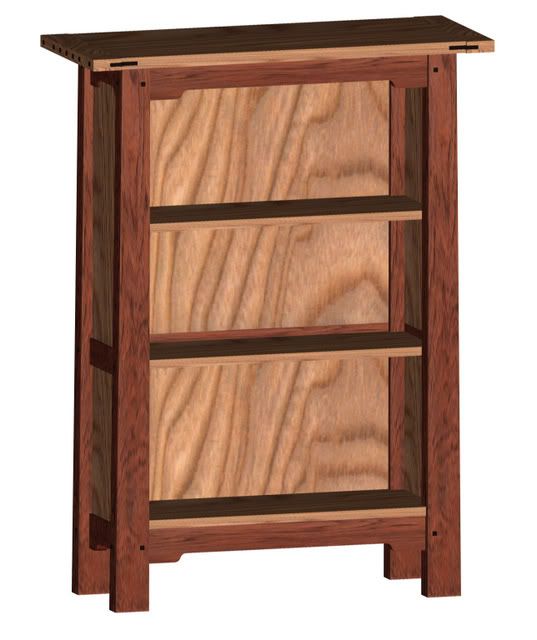 -- Steve
---