I was going to do this all in one, but realized it simply would be too long.
These are for a 28" wheel. You can adjust for any size. I use a 12 spoke wheel. Again by choice. The number of spokes used depended on the size & what they'll be used for. Buggy wheels didn't need to be as strong as freight wagons.
I use treated lumber. They can be made of wood. Again it's what your using it for. I start with 14" pieces. Cut from a 1×8.
All of my spokes are cut on the table saw. I probably don't need to remind you of safety, close cuts on the saw.


I use a metal jig. Always make sure it doesn't make contact with blade.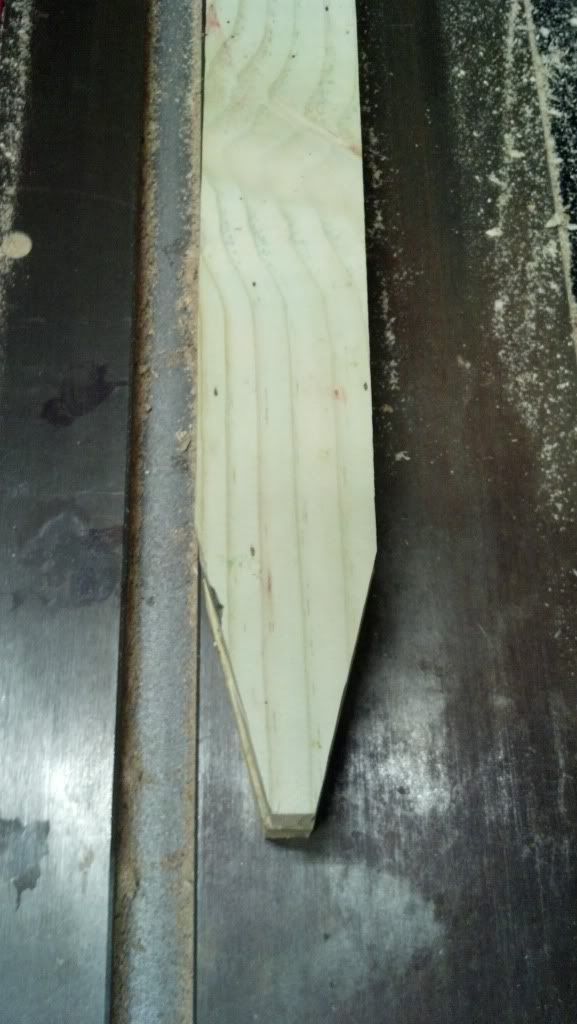 Cut both sides of the point. No change in the jig needs to be made between cuts. These are a 15 degree cut.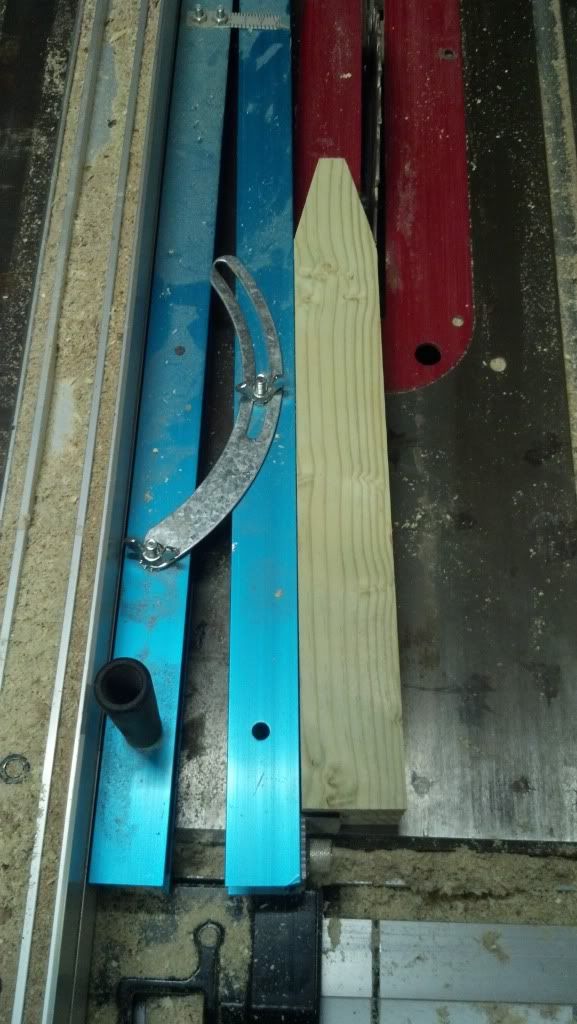 first cut I set it to go from 0 to 1/2 off the side. Stack all parts in the same order. This makes it easier for the next cut.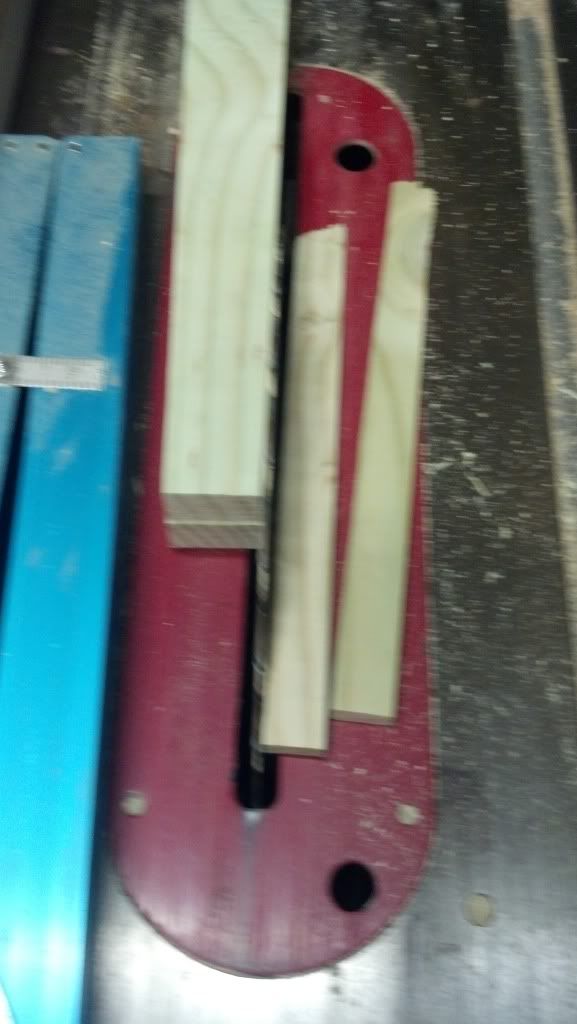 Now reset the jig to 1 inch cut. Remember you have to compensate for the first cut. Be sure to cut on the opposite side from the last cut. Also check the pieces you cut off. It should be roughly the same from both sides.


Now I router them. I use a 3/8 round over bit.I go from the corner of the point to about 1-1/2 inches from the end. I'll show the reason for this during assembly.
Any questions just holler!
-- Nature created it, I just assemble it.
---