I have had quite a few requests on how the lincoln log jig works, I will give it a shot at explaining it.
First I rip the logs to 23/32 square and then take them to the router table and using a roundover bit
round the edges. Next set the jig stops to the far left setting (right hole in jig) and cut the short and long logs to length.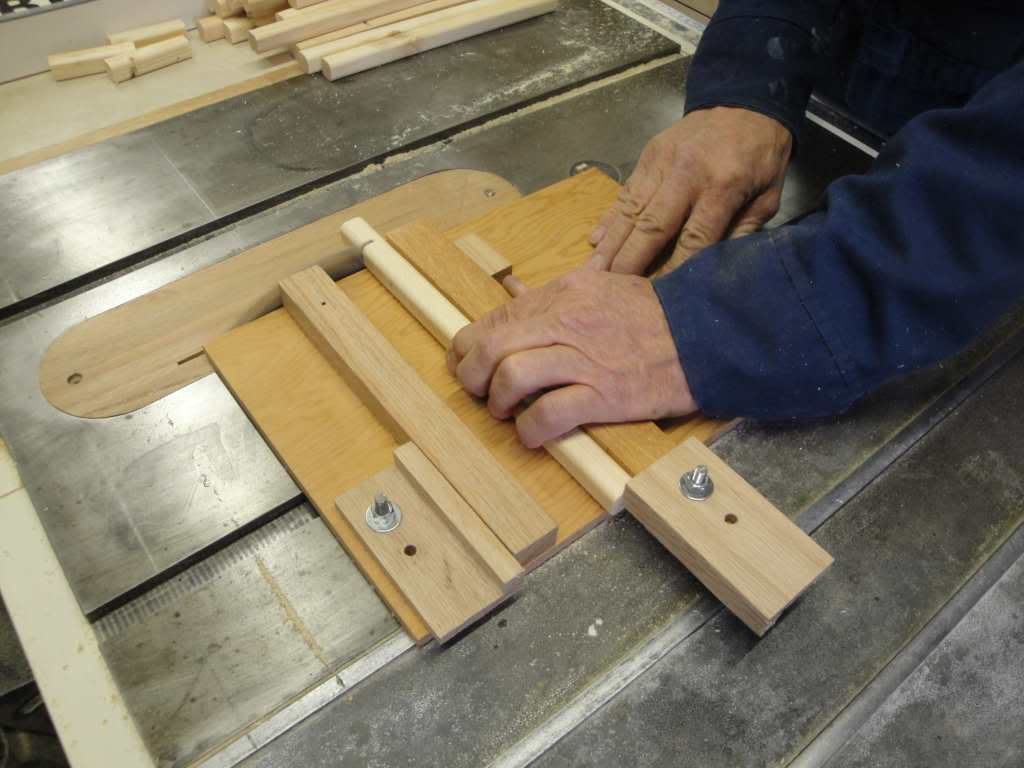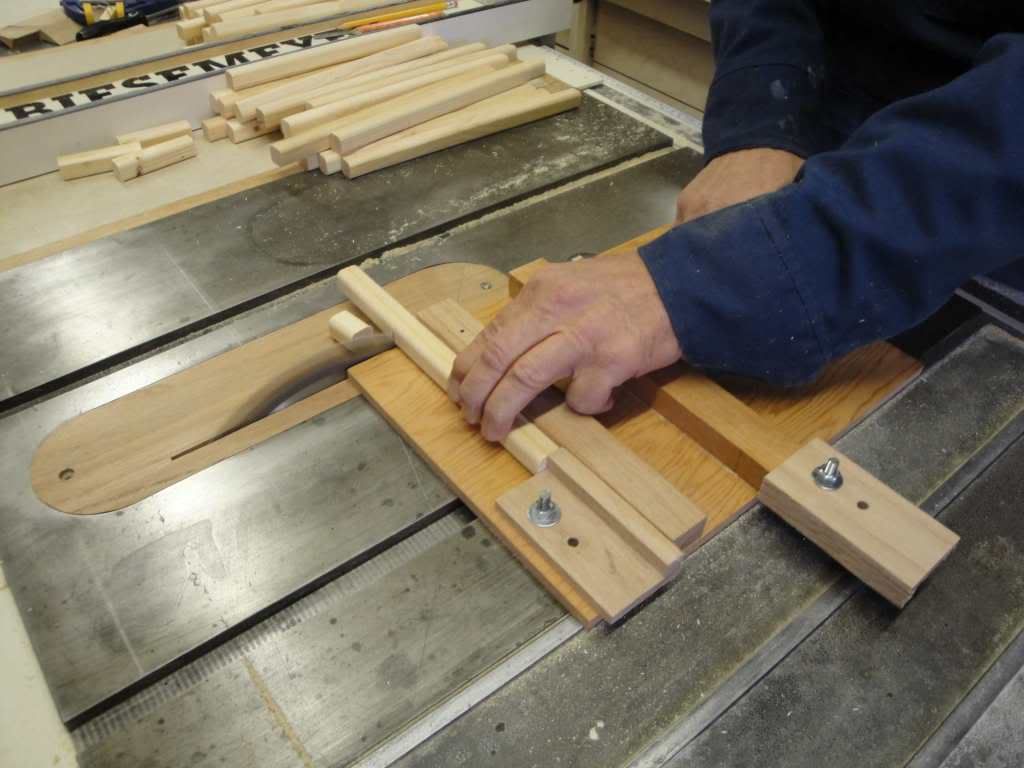 Next move the stops to the right setting (left hole in the jig) and cut the dados setting the 3/4 in dado blade to 1/8 above the sled.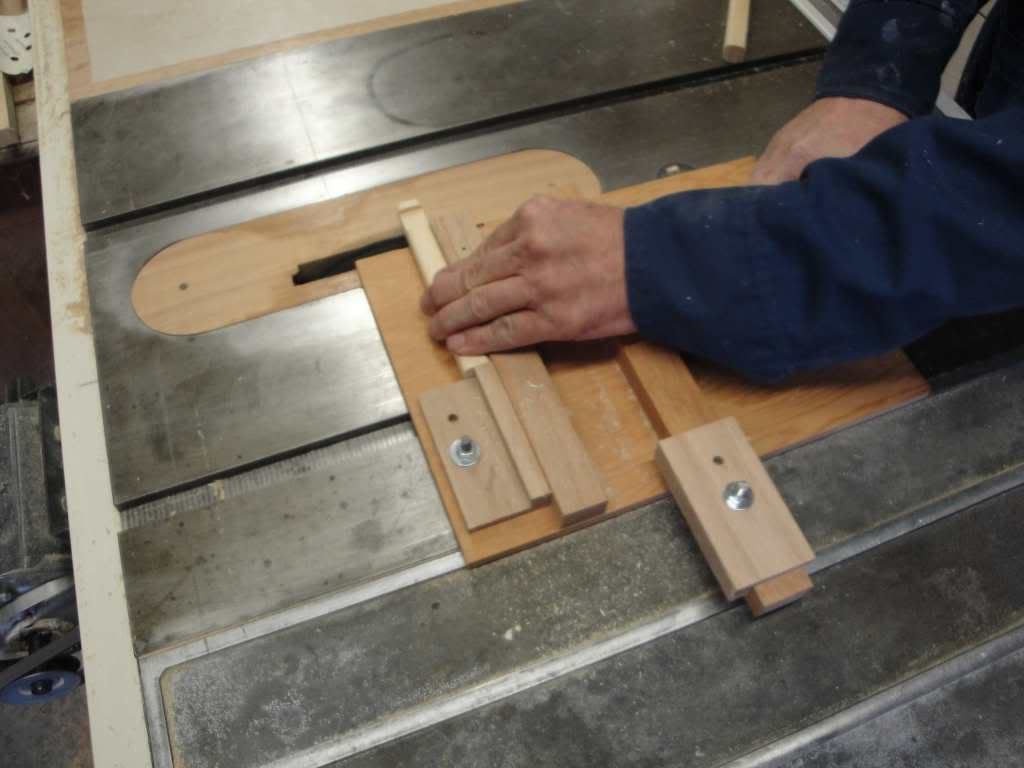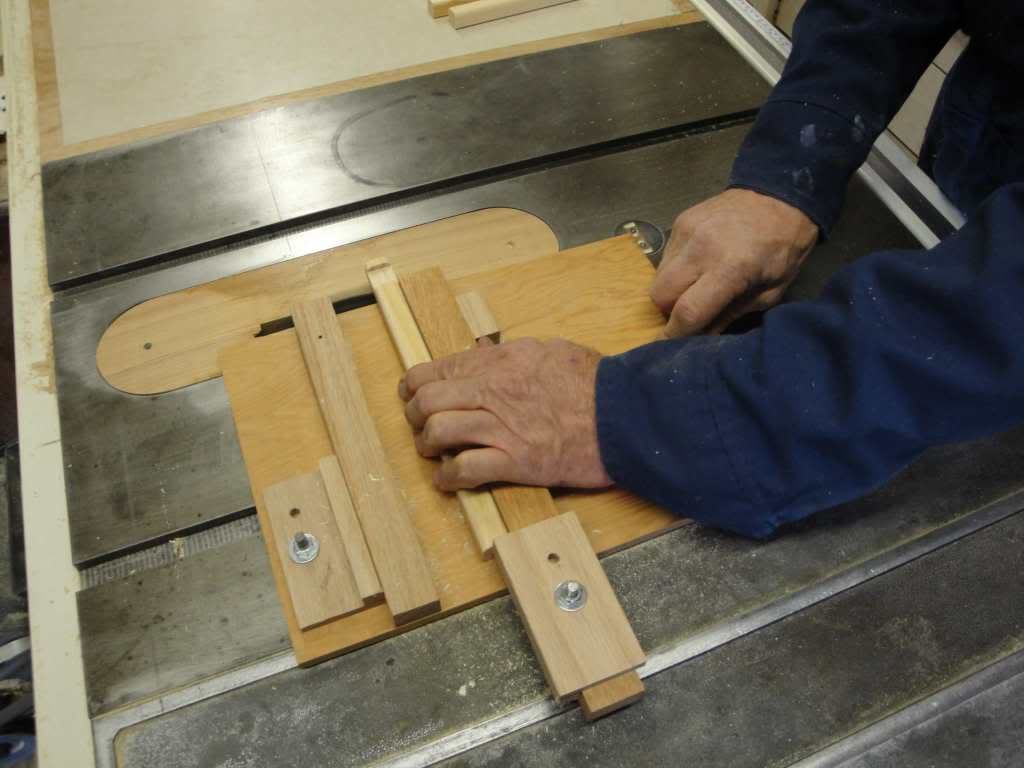 Next I take a few of the long logs and move them to the top (short) jig and cut a dado in the center.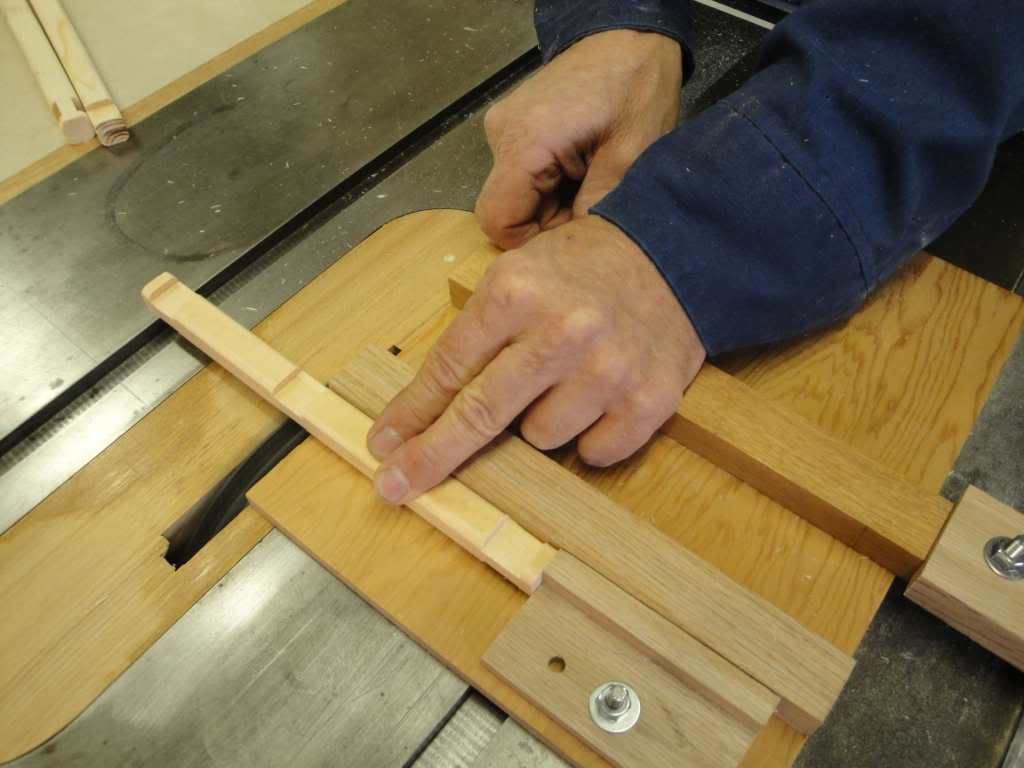 Now install the jig to the right side to cut dados for the small pieces.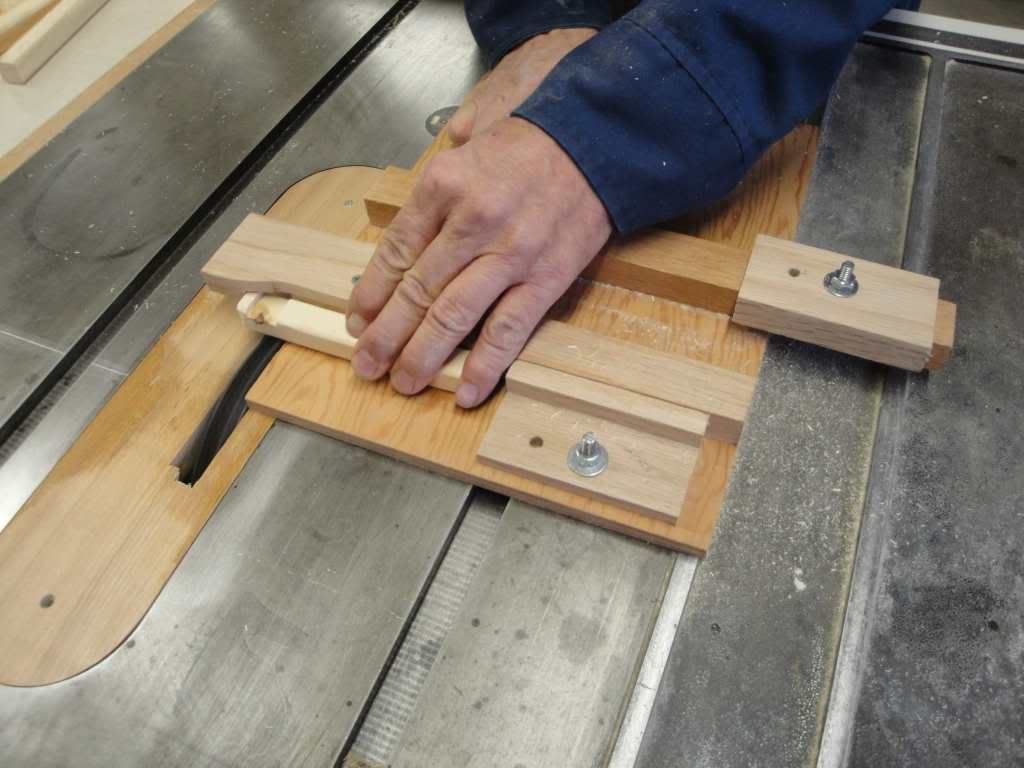 Finally move this log to the bottom of the sled to cut the short log to length.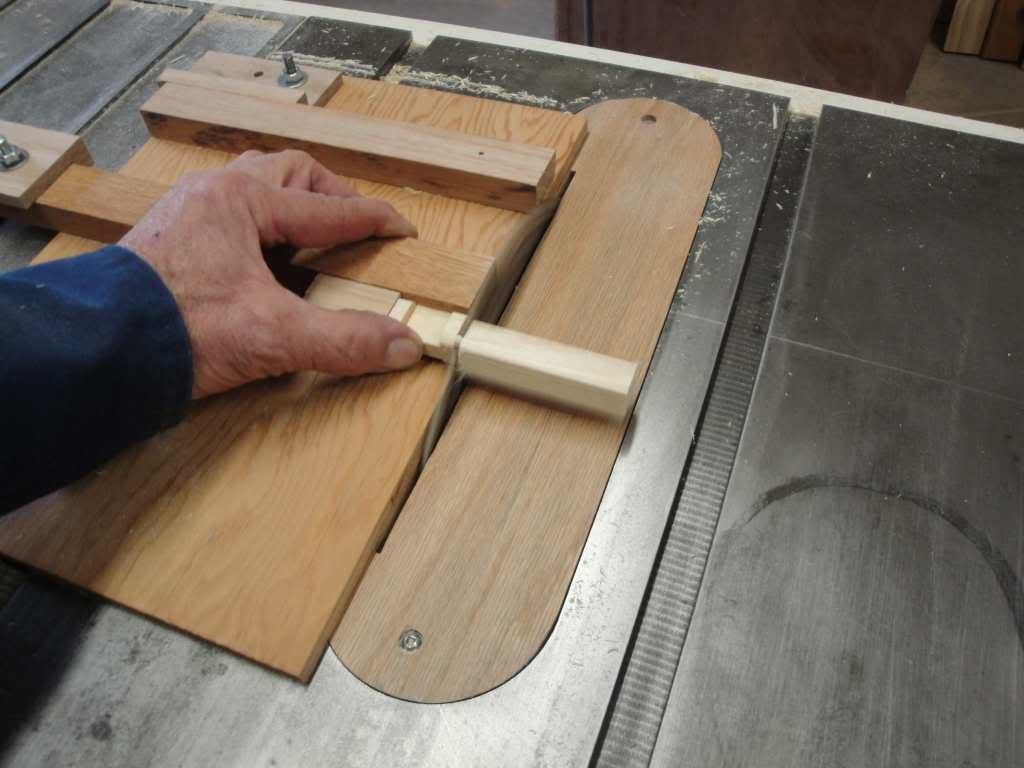 Hope this is somewhat clear.
-- Mike, Thedford NE
---