click the marker to see the address
Just finished cleaning the shop so I thought I would post some pic's. I bought the farm I live on in 2002 my shop is a 24'x48' Quonset style hog barn originally built around 1970, I spent about three years when ever I had spare time and money getting it into the shape it is now, when I started working on it was in very poor shape, I completely gutted the inside and replaced all the screws on the tin on the outside, installed new doors, I did all the electrical myself as well as most of the other work, a friend helped me hang the tin on the inside we also put new tin on the outside front of it just to give it a face lift after the overhead door was installed. I have been a hobby wood worker for the past twenty plus years, I've had a few different workshops in different places that I lived, but this one is the biggest and the nicest one. Usually my tractor would be parked inside so that fills it up a bit.
Here are some pictures of the door I built for my router table, May 22/10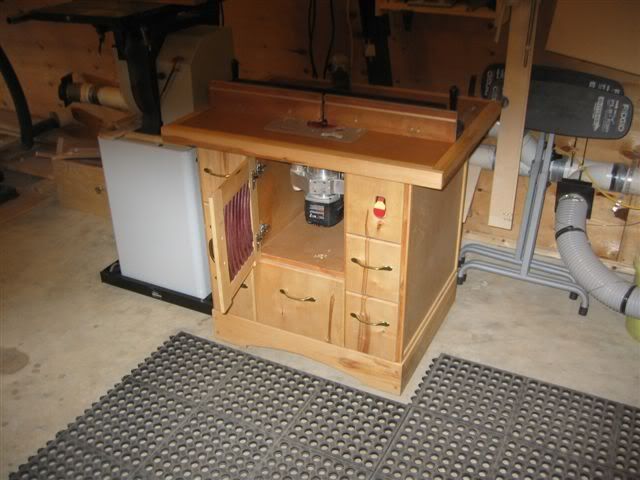 I got the idea from a recent issue of Fine Woodworking.
Lets try this again, here are some new pictures added June 26th 2013.
-- Mike
---