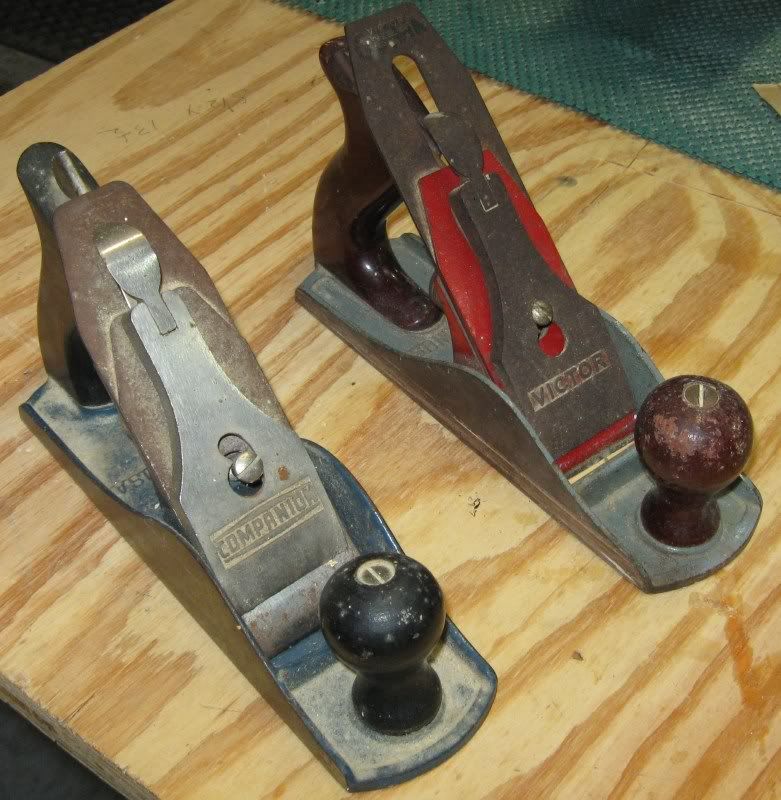 After a very frustrating day in the shop I decided to do some cleaning up and found these old planes. I believe the Victor belonged to my grandfather. It's possible the Companion one did also but it may be newer than that. I am not at all sure where we got that one.
I was able to find some info online about the Victor and it appears it is quite old. Looking up the Companion I got all kinds of crazy stuff on being a companion. Not what I was looking for!
Any tips on how to refurbish these to be usable would be great. Or should I just leave them alone?
I also found all of these files and rasps? Not sure what any of them are used for. Do any of them sharpen a plane?
Okay, I am going to post this but I am not at all confident that the pictures will actually show up!!!
-- curious woodworker
---