Hello fellow Lumberjocks and welcome to another episode of "Lumber Overload", or "How to use craigslist to find really great deals on lumber!!"
I called my new lumber buddy yesterday, and made an appointment to meet him there where the "lumber" is. He was exaggerating when he told me he had a 1/2 ton truck size pallet of cut offs, he had probably 3! He did warn me or the perilous journey we might endure looking through the top sections of pallets. I was warned of a wasps nests, and a very large black snake his prior customer had seen there while browsing the pile. I went in. I dug out a few 8/4×6 x maybe 24" long pieces, till I spotted 2 wide long boards. One was a lamination of 2 boards glued along the faces, and then squared. The other was probably 24" wide, and over 19" long. I wonder where the rest of that board went?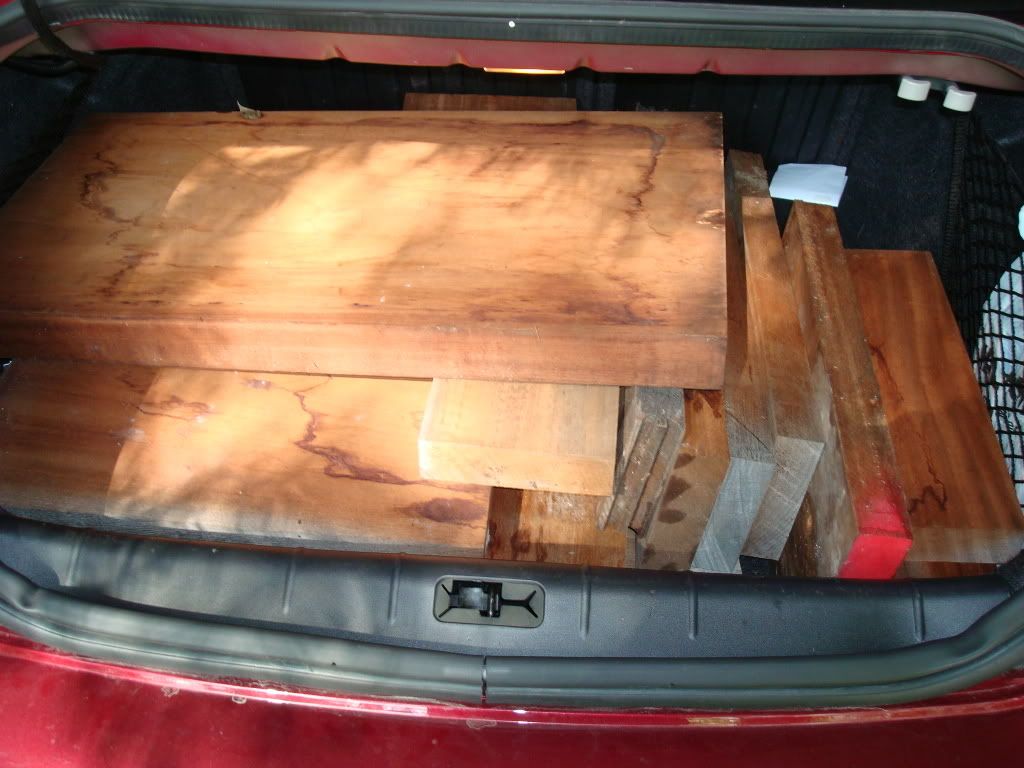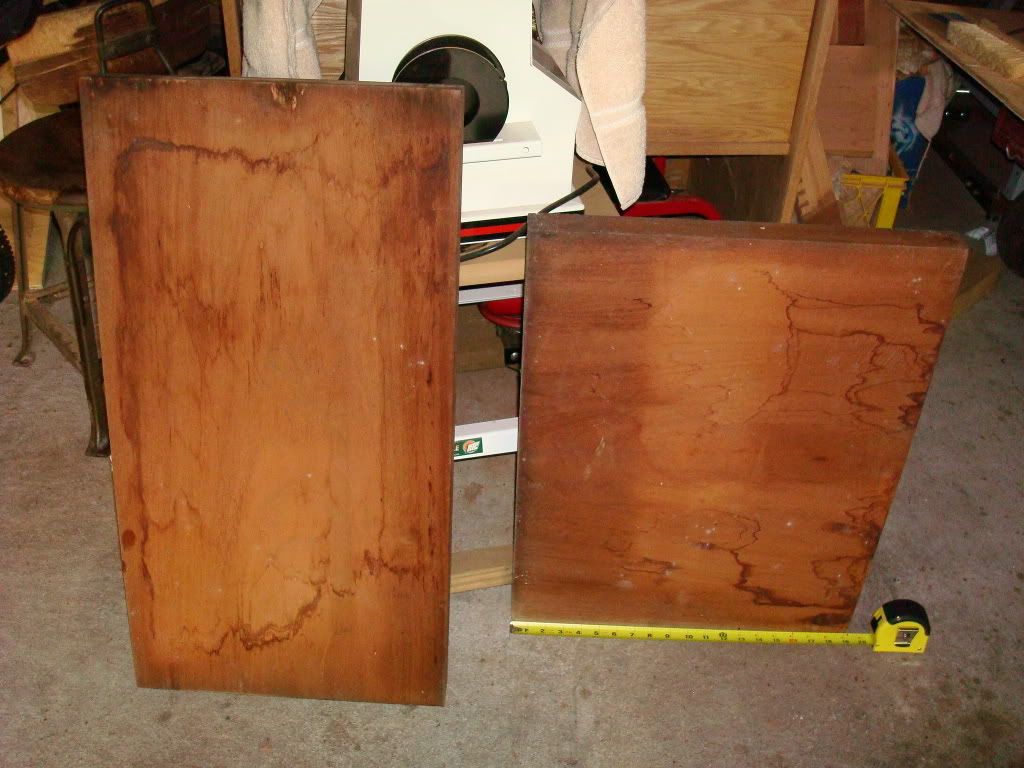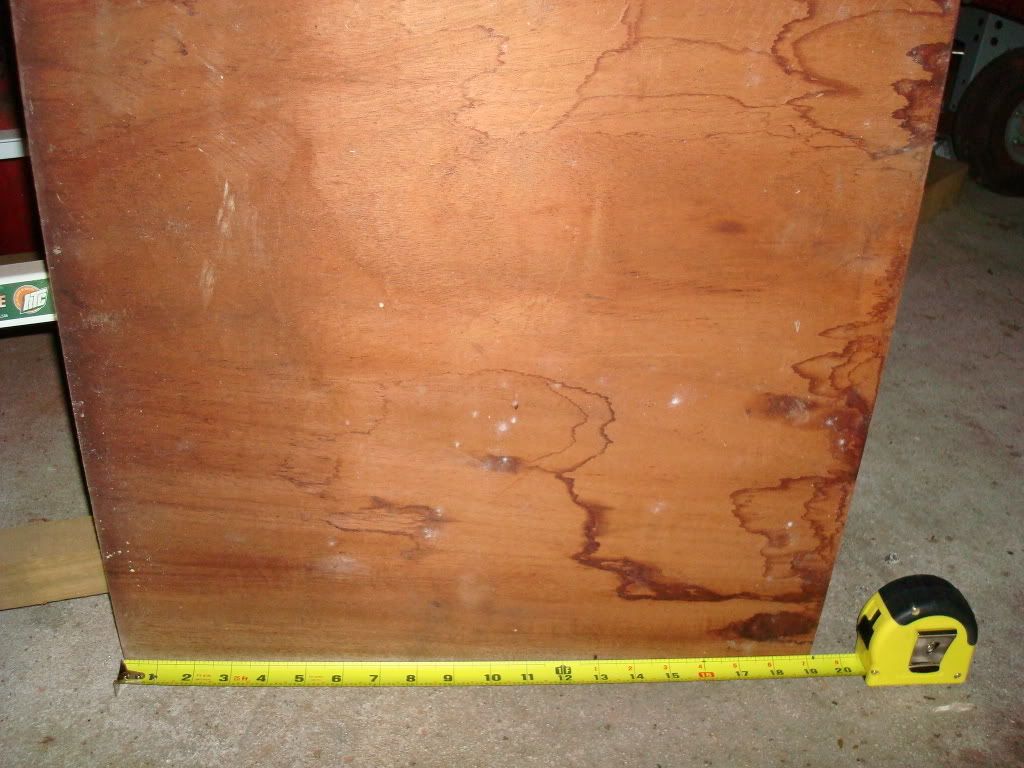 Once I removed the 2 large boards, the view of the rest of the bounty was evident!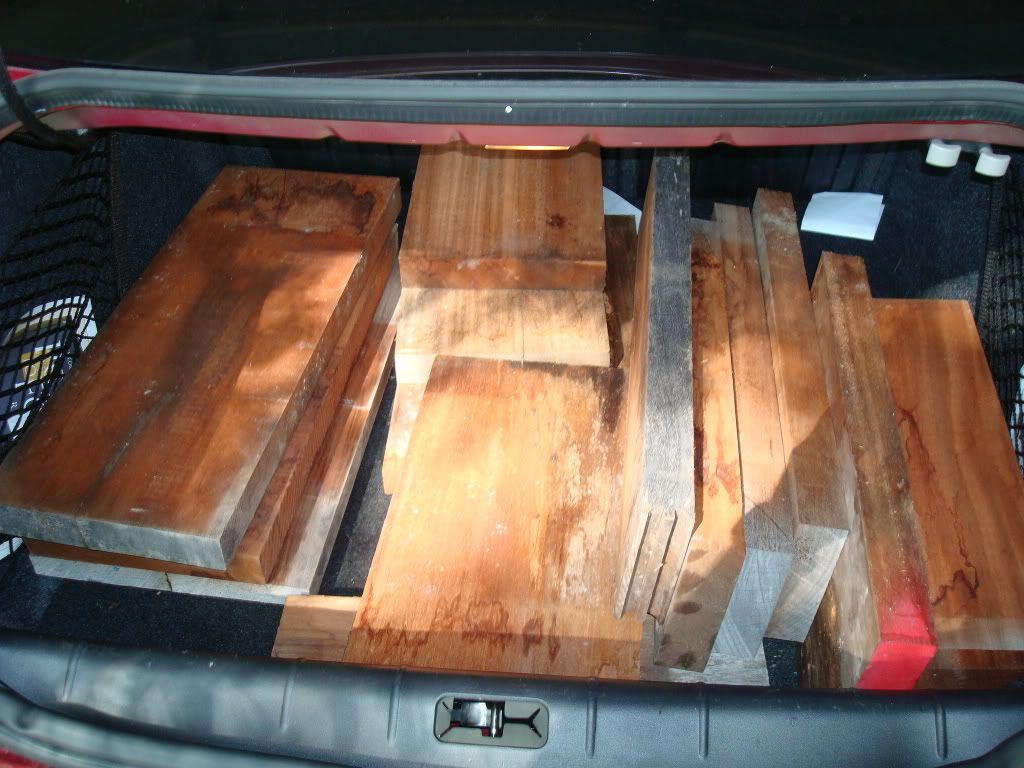 There are some very short, shorts here, but I think I can make another jewelry chest like the Mahogany/Maple one I made for my good friend Amanda. All and all, it was a very successful endeavor, and the best thing is that this time it only cost me $75.00!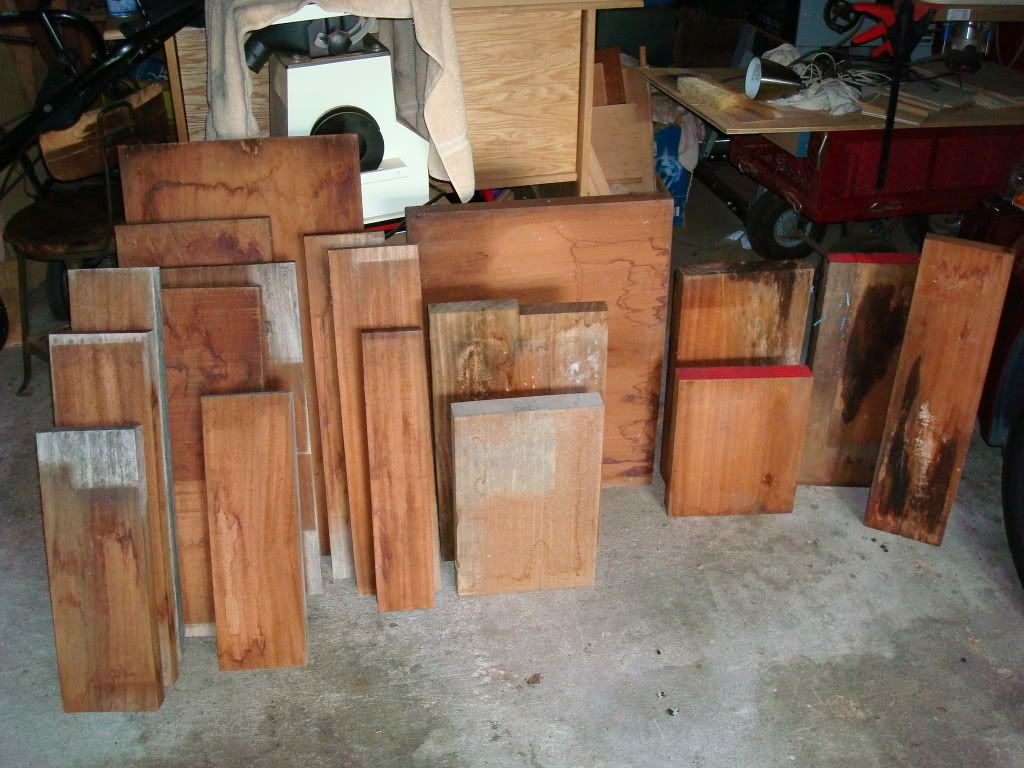 -- Matt Garcia Wannabe Period Furniture Maker, Houston TX
---