This week we finished our new garden shed…and the consequence from that is that I will get a chance to completely re-do my shop…it will be a work in progress…but I am really looking forward to turning out a lot more shop projects…and most of all having the room to put things in a proper order…
When we got word that we were going to make the shed (see my story on my shed) I decided I would stop all wood working until i could re-organize the shop…right now it is a disaster because I gave up on putting things away—-knowing I had just acquired a bunch of FREE cabinets (four) and would be taking A LOT of junk out of my garage…
So…with the completion of the shed…I hung new shelves in the shed this week and started hauling all the camping gear, garden stuff and other junk in my garage…
With the wall clear of junk and shelves (a literally gained 3×20 feet) I finally got a my back right corner where i had a ton of scrap wood…in piles…I couldnt even walk on that side…now it is all standing up straight in the corner with the smaller pieces in boxes…and I can actually walk between my "bench" and that wall to get out the back of my shop.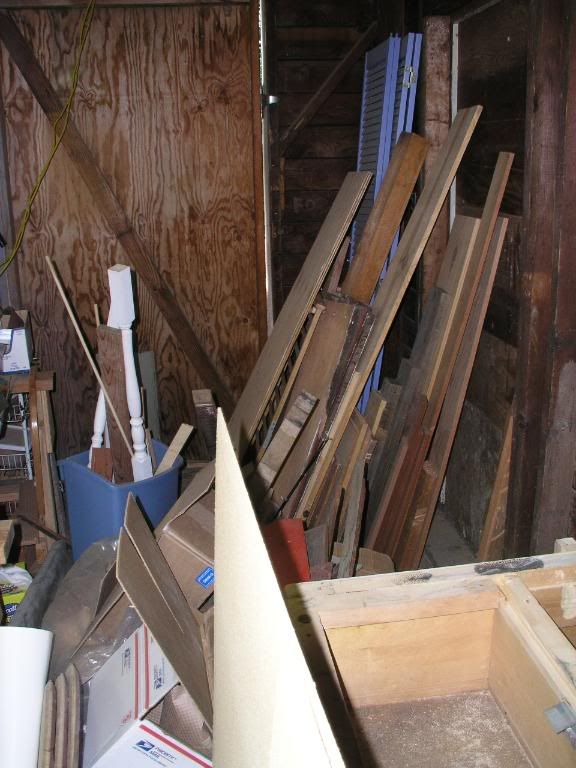 The best part is that I got 4 FREE cabinets from Napa HS—-they are remodeling their science building and ripped these out…I had them sitting on our back patio for 3 weeks since I got them—-but now they are all in the shop along the right wall…they need tops…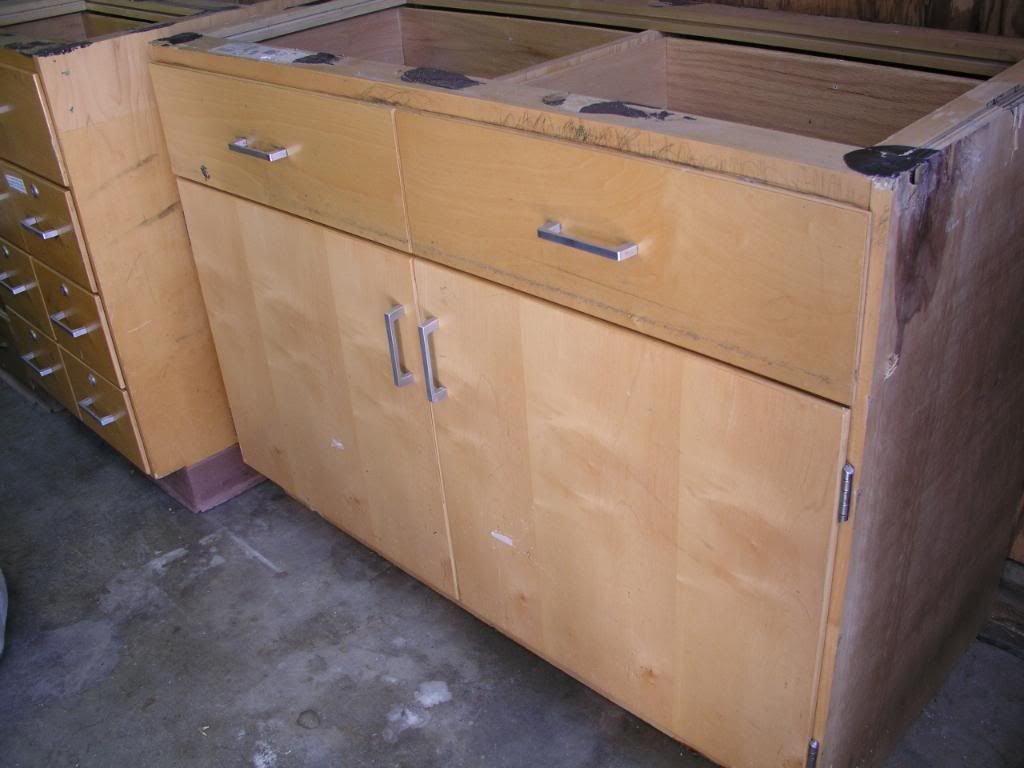 Right now I am thinking of making the two smaller cabinets into a miter saw station…putting a top on each and them connecting them with a benchtop that connects the two at a lower level so they all meet at the same level…right now I have to take my chop saw out to my picnic table every time I want to use it with any longer wood and so i rarely use it…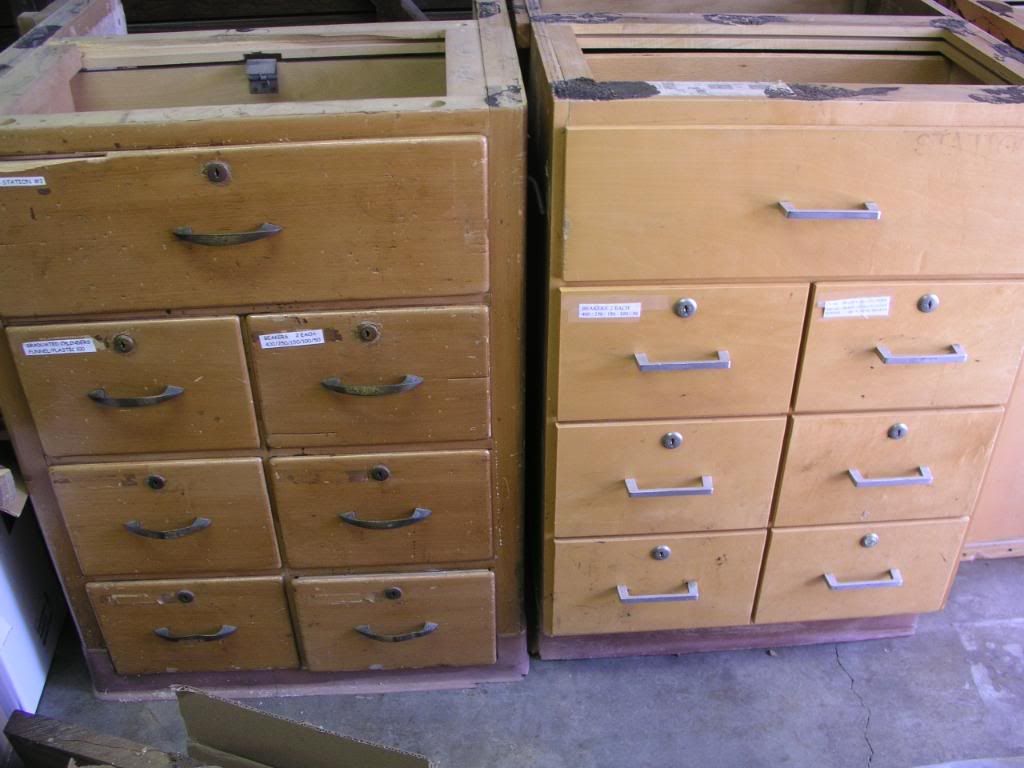 With the two larger cabinets i am thinking of putting them a long the same wall…OR possibly putting them back to back and building a nice large work surface…with some separation between them…right now I am using two sawhorses with a piece of plywood on top as my bench…

Either way I have tons more storage with all those drawers…it will be great…
Shop Goals:
1) work bench
2)miter station
3) lumber rack
4) shop cabinets (hanging from wall)
5) new electrical
6)lots more???????
-- Matt--Proud LJ since 2007
---