Well…today I woke up…ahhh Saturday…of course my yahoo mail was full of "buddy posts" and so i had to check them out…and low and behold—-730 days…2 years…I actually thought it was yesterday…and that I missed it…but I was too tired after a week of my current project…
What a difference 2 years makes…when I joined we were in the hundreds of members…I joined in what I think was the first BIG Growth spurt when LJ's teamed with Popular Woodworking for the table challenge…I have never looked back…of course never made the table…but certainly discovered a good place…community that keeps me coming back daily—-and during summer—-hourly…lol…
Well…I had anticipated that my 2 year anniversary would be celebrated with lots of fun projects and turnings—-since it coincides with the end of my spring break vacation…and guess what—-I have not even gotten into my shop except to grab the occasional tool…
I have been spending the week working on my new :) sprinkler system…boy its physical work!!! And its not really wood working so I wont post it as a project…until I build the box to go around the valves…
But I would like to say thank you to all of you—-I would have NEVER ATTEMPTED this without the confidence and skills I have attained over the last 2 years from all of you—-not to mention the encouragement…this week I was helped by a neighbor when I pushed, pulled and prodded the trenching machine—-that thing was a beast…but all the trenches took us 4 hours…Thank you Jonnie!!
And later a colleague who had done his own sprinkers helped me with the purchasing of all the parts and giving up an enitire day to put them in—thank you Chris!!!
Today I will start filling in the trenches to bury the pipes…and then we will level out the soil and get some grass soon…
This project is a huge section of the worlds slowest back yard makeover—-which is represented in many of my other projects…over the last 2 years….so it really is a part of my woodoworking when you combine it with all the above…
the deck

The raised garden bed
The Redwood Baby Swing

The adirondack chairs
and now…the sprinklers…
THANKS LJ's…
Your buddy…matt
Here is the first trench with 5 seperate lines…and the valvest in the back ground…that is where I will build a cover…THE WOOD PART…lol…
Then that first line branches off in to a three pronged fork going down to the back…
Author's SELF PORTRAIT…and the pipe for the garden bed drip system…
And most importanlt—-THE LUMBER JOCK SHOT—-after hundreds of feet of pipe—-that is all we had left—-measure twice—-cut once!!! I have learned! (this one is kudoos to chris!)...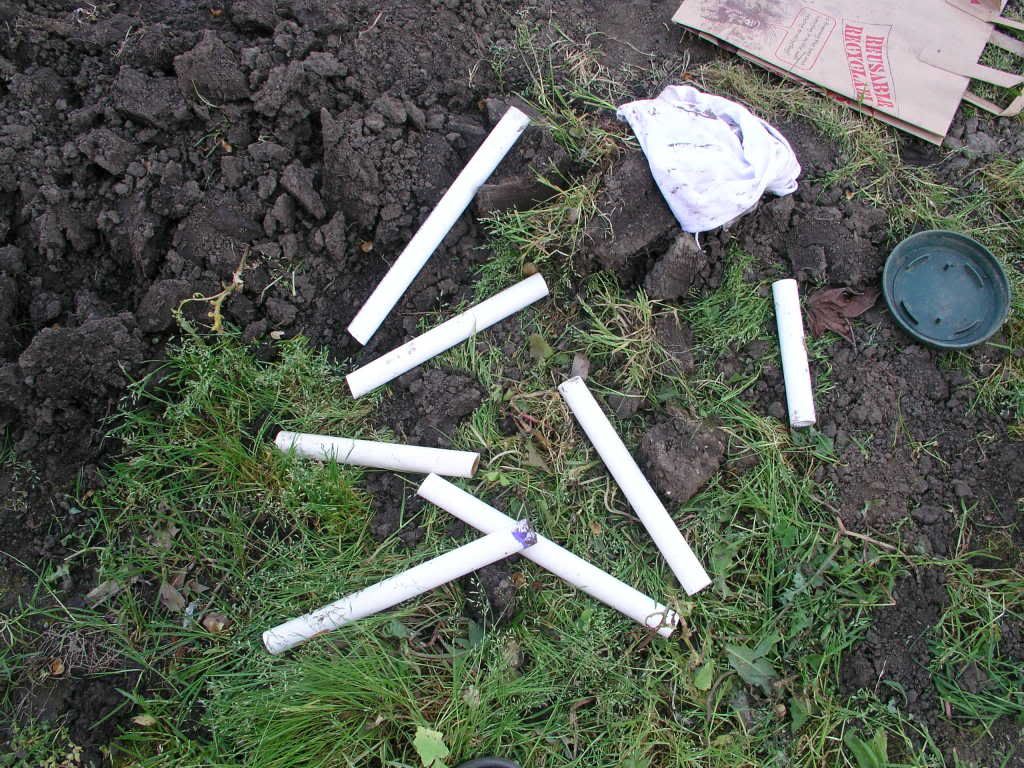 -- Matt--Proud LJ since 2007
---