Here is the shop building.
It is 24×30 and is metal skinned with 2 ½ diameter steel tube framing with the structural tubes on 60 inch centers. The front wall with the garage door is framed and covered on the inside with plywood and on the outside with the same corrugated metal sheeting that forms the roof and walls.
Shop from street.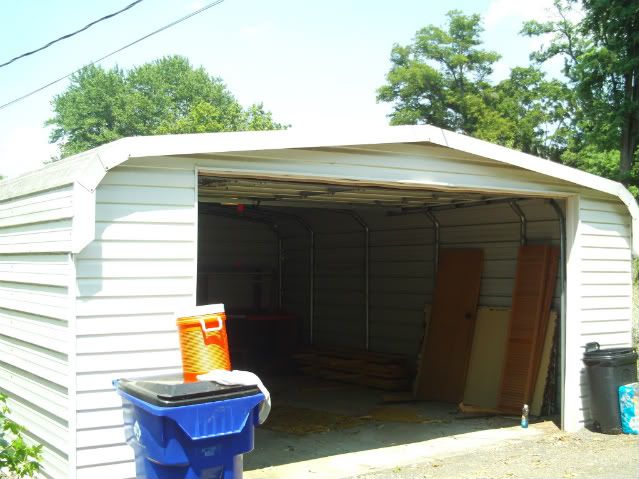 Shop opening.
LH wall showing wall framing.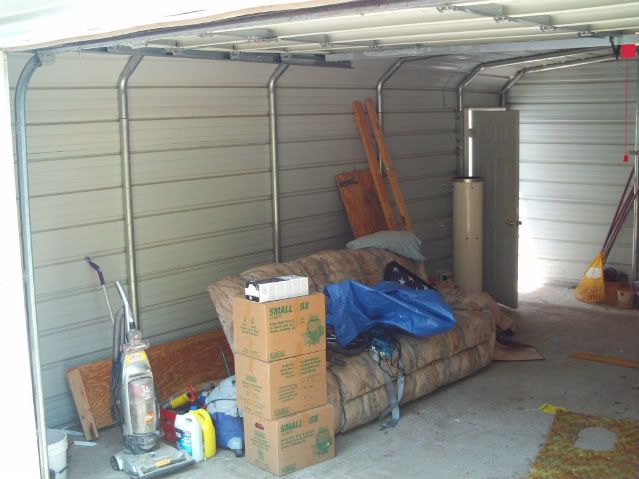 RH wall showing wall framing.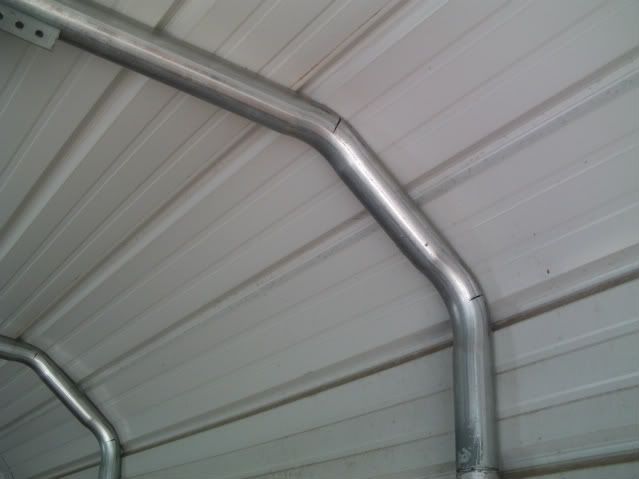 Close up of wall framing.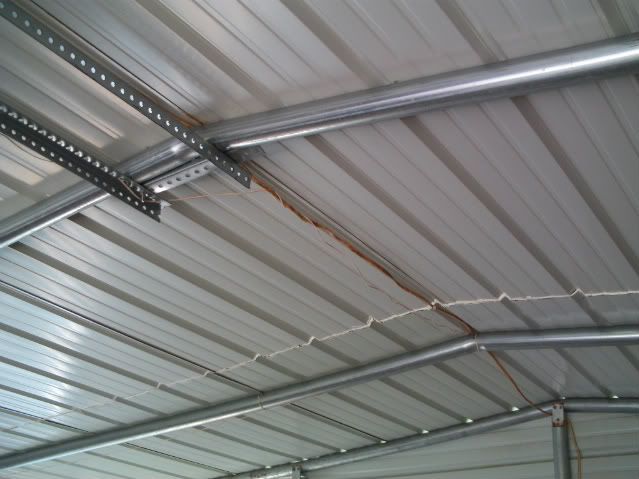 Close up of roof framing.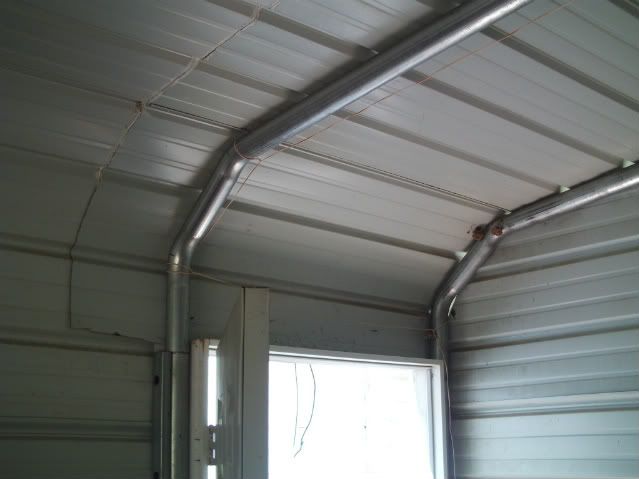 Man door framing.
Rear wall framing.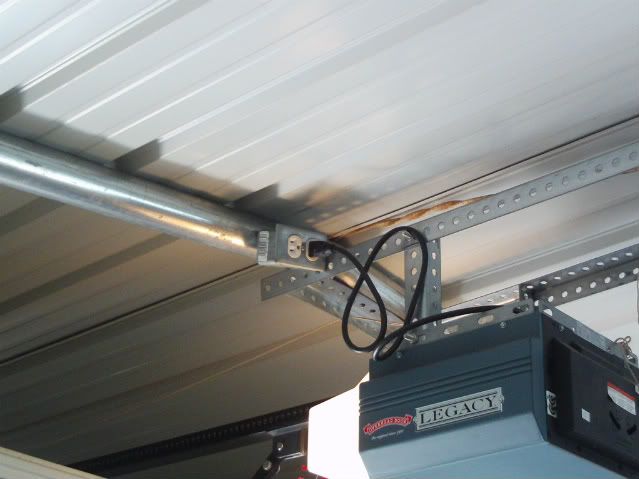 Garage door opener outlet.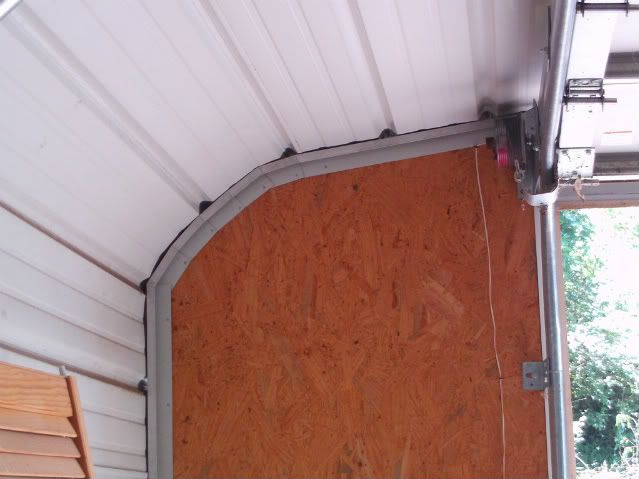 Front wall framing.
The building is wired with a single 15A circuit that runs the garage door opener and there is an outlet next to the opener motor. Getting electricity to the building should be no big problem as the load center for the house is only about 8 feet from the shop building and can be brought in either underground or with a mast to get it well above the walkway that separates the shop and the house. Another alternative is the have a new meter installed as the utility pole is only 50 feet away. The down side of this is there will always be a monthly charge to be connected even if I stop using electricity.
My intention is to fasten a sill plate (pressure treated) to the concrete floor and frame the structural tubes with 1x material on three sides. Where the wall has a short angled section, I'll frame this larger to get rid of the radius and have a defined corner for the drywall. I plan to have insulation on the walls and roof as it is an oven during the day. I'll run wiring where the wall sheet moves away from the structural tubs. I still haven't decided whether to add frames on 16 or 24 inch centers to make attaching the drywall easier. At the peak of the roof I'll add a 2×6 cross brace and use that to brace the roof.
I am thinking of insulating the shop with 2 inch Styrofoam panels rather than using fiberglass. The Styrofoam will be more tolerant of any moisture that may leak through the myriad of holes around the fasteners holding the sheet metal skin to the steel tubes and would be easier to work with. I'll need to look into how to deaden the noise of rain on the roof as it is deafening.
The electrical plan is to have 220VAC circuits along each wall as well as in the back wall. Each wall will have its own 120VAC circuit and there will be independent lighting circuits. One of the first circuits installed will be for air conditioning mounted in the back wall.
If anyone has a better idea how to finish out my shop I would be glad to hear from you.
---