This project actually began at the library, long before I had ever even laid eyes on the Trustworthy plane you will see in the pictures below. I had recently graduated from College, and had been longing to engage in some meaningful 'extracurricular' activities. Some of my hobbies had been shelved for nearly 7 year (2 years as the LDS missionary, plus 4 years of undergraduate study, and a year of courtship). Woodworking was one of them – so one of the first things I did when I graduated was go to the local library, and check out several books on hand-tools, woodworking, etc.
One conclusion I came to rapidly was: "Wow… I don't have enough tools." I expect I'll come to this conclusion frequently as time goes on. :-) Enough tools or not, my buget was not yet expansive enough to immediately remedy the situation. I read "Handtool Essentials", put out by Popular Woodworking magazine, and one of the editors suggested that used tools might be a good option to the woodworker on a budget.
They suggested looking at flea markets, garage sales, etc. —and so soon afterwards, I went to an estate sale, and my wife (did I mention I married the right girl!?) found this trusty-rusty old jack plane in a pile of hand-tools in the shed out back of the house. $8 was a good enough price to have me sold on the idea.
I brought it home and laid it next to the Dunlop smoothing plane that had belonged to my mother's father.
I knew I had some restoration work ahead of me before I would have some bench-ready tools in hand—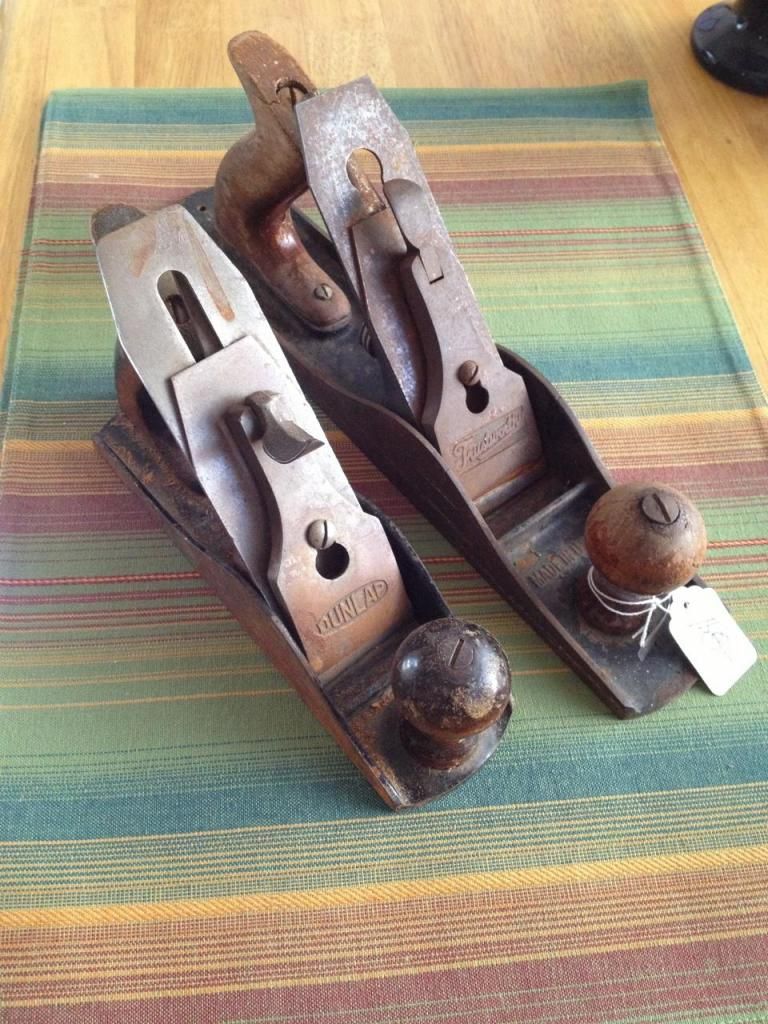 I read up on some tool restoration:
http://timetestedtools.wordpress.com/bench-plane-restore-the-dw-way/
Got some ingredients for electrolytic rust-removal together, and went to work!
A couple of days later, with some work with sand-paper, brushes, and electrolysis, I had some planes that were ready for touch-up, sharpening, and a couple of test passes over some cedar posts!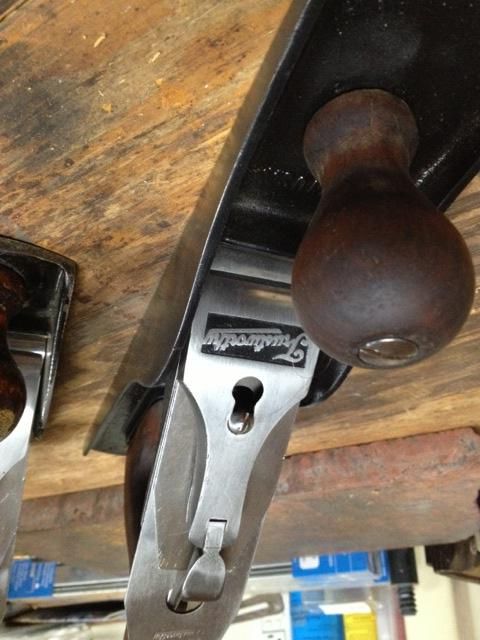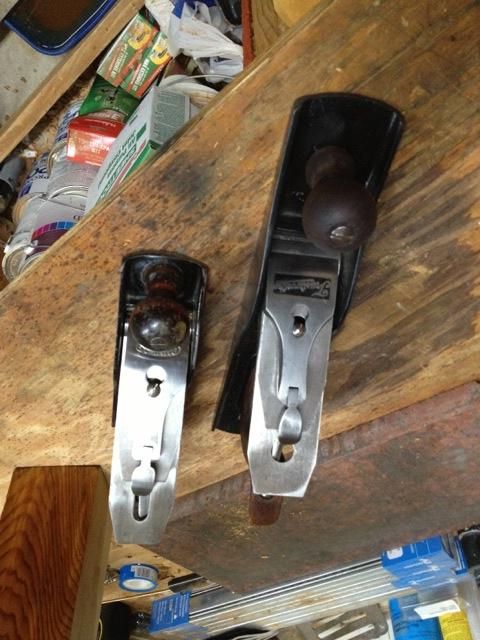 They worked (and are working!) terrifically. I don't have the world's best hand-planes, but they are certainly better than what I'd had before, which was a couple of rusty old tools!
I'm back to woodworking… with a new side-hobby: tool restoration.
-- "In my walks, every man I meet is my superior in some way, and in that I learn from him." ― Ralph Waldo Emerson
---