I got in a couple of hours today working on my adirondack chairs. I marked the location for the arm brackets and clamped them in place before screwing them. I took out the screws, added glue and then reassembled.

The next step was attaching the arms. A 3/4" scrap was clamped into place to make things easier to line up.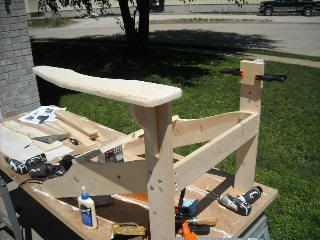 After the arms were in place I clamped the upper back support in place before adding four 1/4" carriage bolts (two per arm).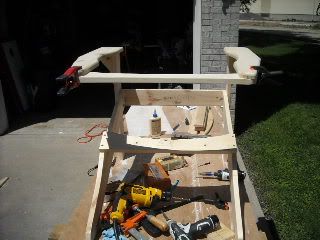 Finally, I was able to add back slats …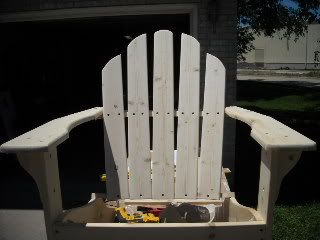 then seat slats.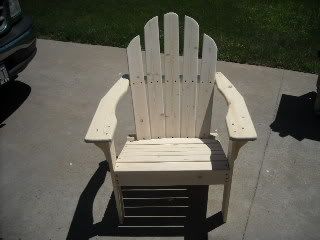 I still have to plug all the holes and paint the chair. Then on to the next one.
---