Hi Lumberjocks and Lumberjockets,
I started out intending to just remove the old paneling, then refinishing the outsides of our old cabinets. The new items were going to be the new wall treatments, a new counter top, backsplash and floor. That was going to be more than enough.
But, on removing the cabinets and paneling we discovered mold and rotted cabinet bases. That resulted in me beiing forced into making new base cabinets. The following pics will give you a better idea of what initially transpired.
Beginning the demo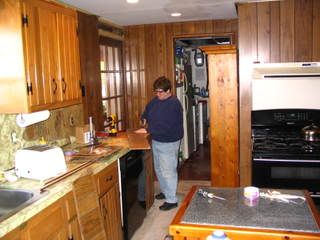 Some progress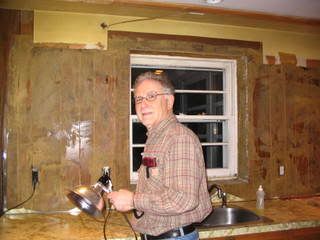 Some repairs

Stove relocated

More repairs and stove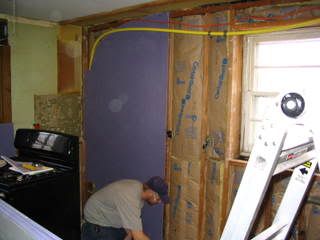 Three base cabinets with adjustable feet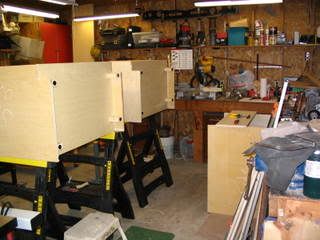 Closeup of one of the adjustable feet

Access holes in base of cabinets, for using a screwdriver to adjust the cabinet's height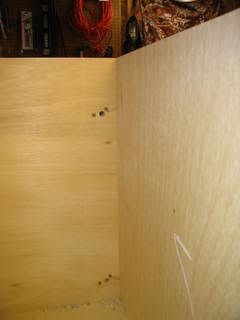 First 3 base cabinets and relocated dishwasher. The old faces were sanded and reused.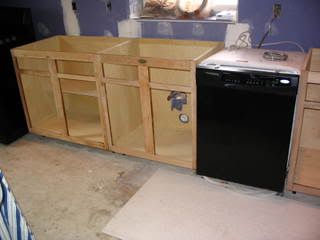 Now the new sink and granite top have been installed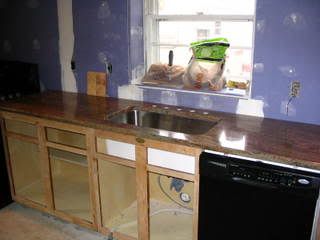 We are moving along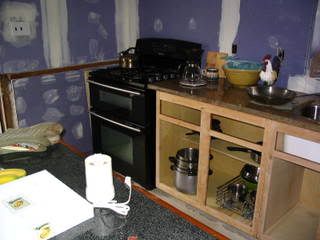 Now, at my wife's request, I'm busy making two more base cabinets and three 36" wall cabinets that will go to the cealing, instead of having a soffit above the cabinets.
Look for part two to this continuing saga.
-- Bob Lance, DE
---