This restoration took place a couple of years ago, but thought I'd add it to the blog.
I acquired a Bedrock 605 Type 6 at a local antique coop. It was made between 1914 qand 1918 and was pretty rough. I opted to restore it the best I could with reasonable effort and cost. I fixed broken tote, cleaned up as much rust as I could, replaced the front screw on the rear tote, honed the blade, painted the top, and generally just gave it some TLC and elbow grease.
The process included disassembling everything down to the screws, then I plastered the rusty parts with Krud Kutter Rust Remover (a diluted phosporic acid best I can tell), alternated between wire brushing the rust, and resoaking with rust remover until most of the visible rust was gone. (I've since learned that Evaporust is highly regarded, so will try that the next time). Then I took 150 grit sand paper to the exposed metal surfaces of the base, the blade, and the cap iron. Then I followed by 220 grit on the lever cap and the afore mentioned parts. Lots and lots of sanding, wire brushing, and occasional WD-40. I painted the top with black enamel and baked it an hour or so. The top of the base is still fairly pitted, but I wasn't willing to do any more about it. The rear tote repair was done with standard yellow glue and clamp pressure. I filled any gaps in the break with Superglue, and followed coat of poly spray to both handles.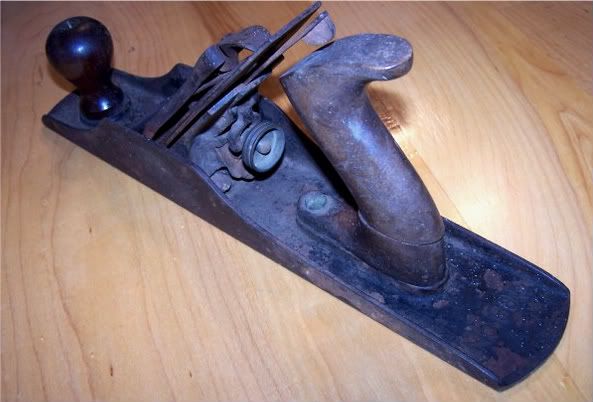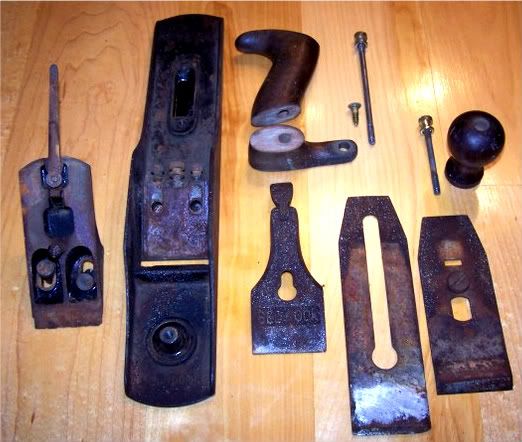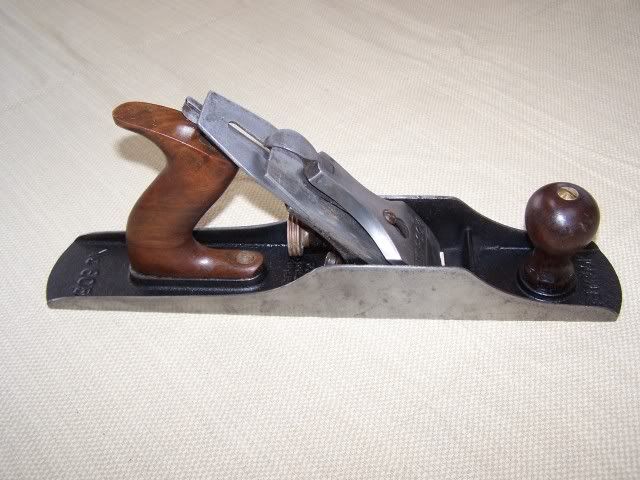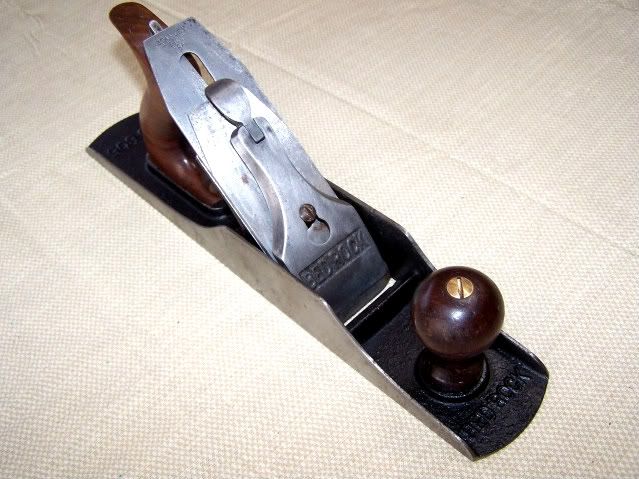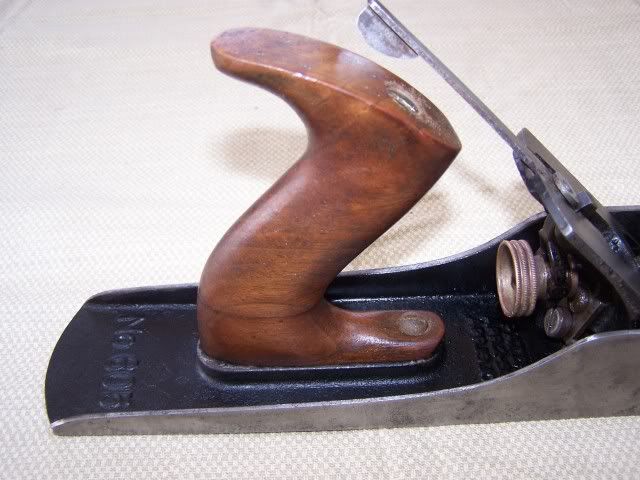 -- Happiness is like wetting your pants...everyone can see it, but only you can feel the warmth....
---