This is the 6th post in a series about this guitar build.
9-1-10: Well, it's finally starting to look like a guitar. I spent today mounting the neck and the pickups. It appears that I still need to develop some sort of "string-thru" system for this type of bridge system…a realization I wished I'd had prior to adding a finish, but we'll figure something. There's always risk with anything that penetrates the finish at this stage, but it is the back, and I'm not sure there's a viable way around it….if we don't go thru the back, he'll need to remove the bridge every time he restrings it. Suggestions welcome!
The neck and the pups mounted: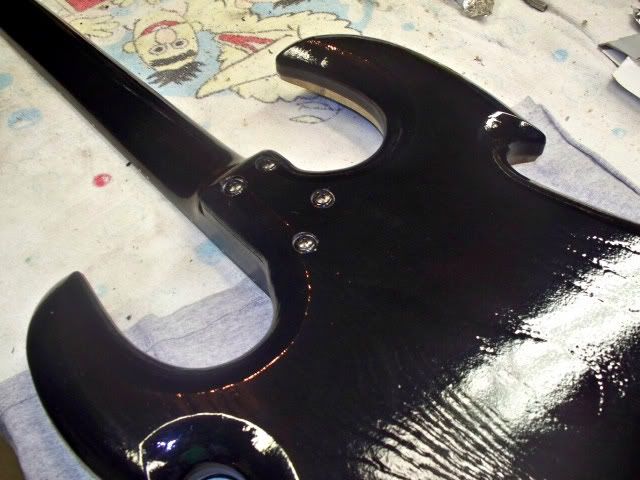 Still to go – wiring of the pups and switches, mount the 5-way switch & pots, put some screws in the cover, and string it….then we'll see if it sings! This will hopefully be the last of the documentary style posts on this. Once finished, I'll make a new post for a completed project.
-- Happiness is like wetting your pants...everyone can see it, but only you can feel the warmth....
---