Some cosmetic changes took place last night…the two-toned back revealing the natural ash is out, and the back is black again, as planned. It was just too sloppy and detracted.
Here's the painted back, and the top with a couple of clear coats sitting on the back: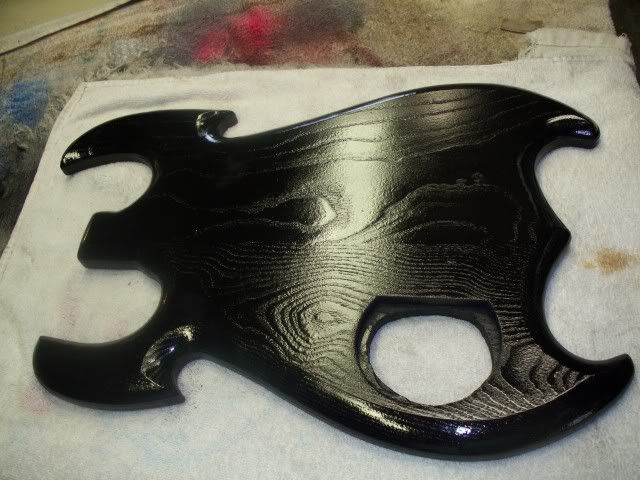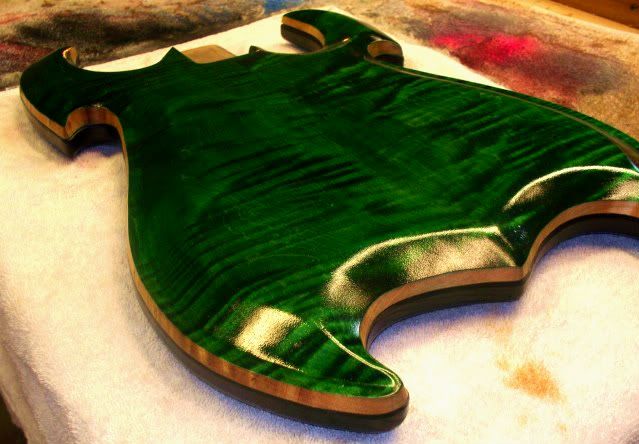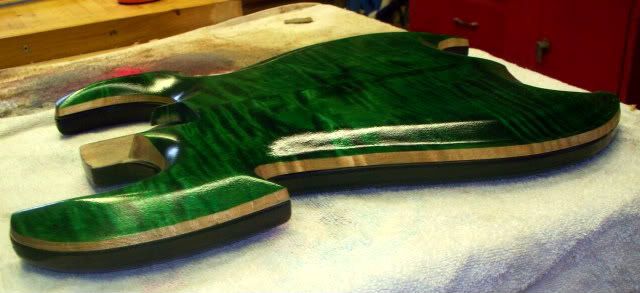 Today I added a curly maple veneer to the front side of the neck headstock to match the front of the guitar.
Here's the neck with the veneer in place:

After receiving black dye:

After sanding the black away, the green dye goes on:

Back to work tomorrow to find out if I'm still employed…
-- Happiness is like wetting your pants...everyone can see it, but only you can feel the warmth....
---