Now that the plank lines are set I need to glue on each plank starting in the middle of the boat and working down towards what will be the top edge, or sheer in boat-speak. Each plank will overlap the one below it which makes the shape of the planks very visible. If they are well shaped they plank lines create a beautiful flowing shadow lines and accentuate the curves of the hull. If they are off it starts to look goofy fast!
The planks next to the keel are called garboards (no idea why) and end up having a pretty funky shape on the keel edge as they twist and bend against that straight keel line. Here is the template I made using balsa before cutting the good wood.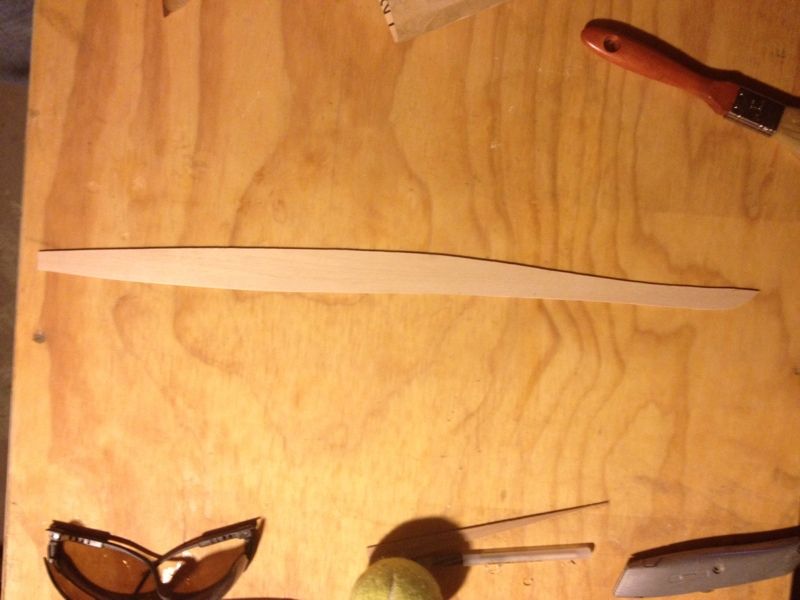 From that I cut two planks out of the nice wood and trimmed them to fit and match each other for symmetry. The edge nearest the keel is beveled to make the rabbet grove fit less critical. In the real boat I would want this fit to be perfect to make the structure sound and leakproof, but this is just a model so I'm OK with the fit being close but not perfect.
It took me a while to get up the nerve to go ahead and apply the glue as there is no going back, but life is too short to be afraid of messing up a silly model so here we go.
Here is the first garboard plank glued and clamped: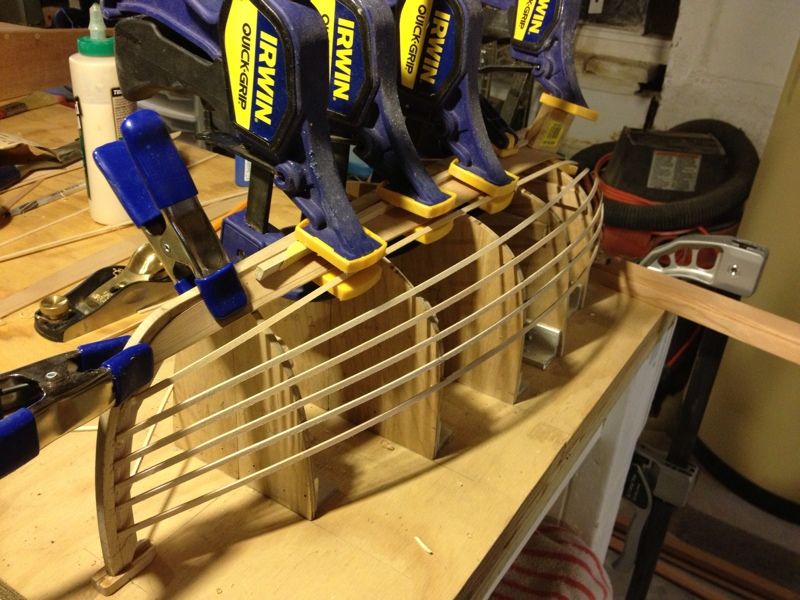 There is a spacer strip to get the clamps up above the keel: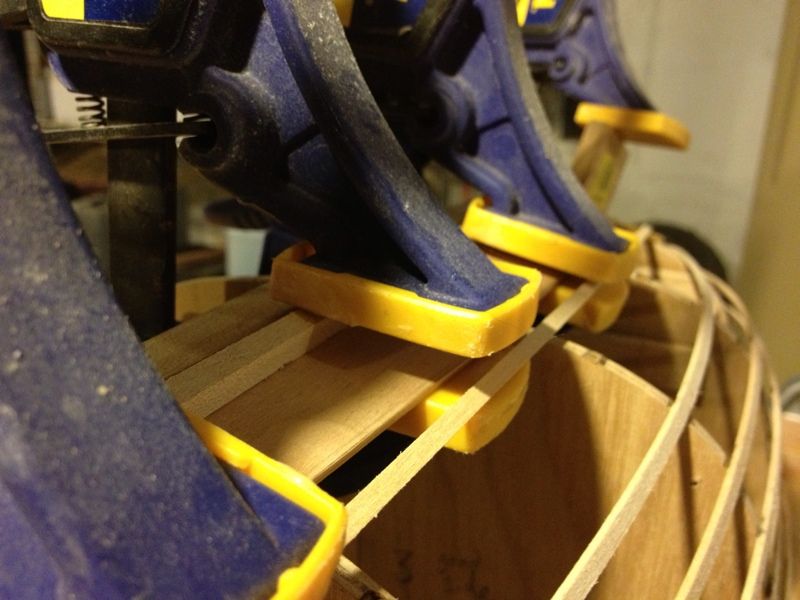 Once the glue was dry i did the same with the other side. The plank line battens were in the way so I labeled them for later and took them all off.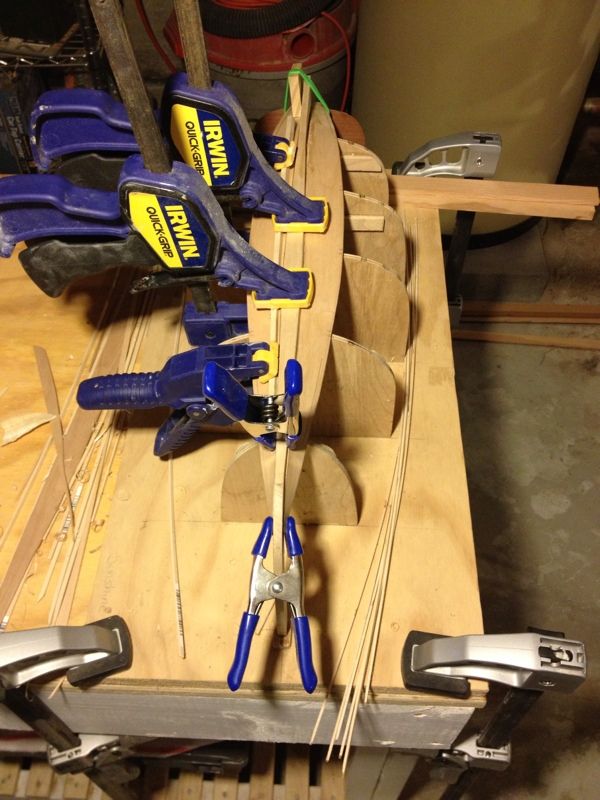 Now that the garboards are on the edge of the next plank will be much more smooth.

This is probably wider than it should be as at full scale it would take almost a 12" plank to make these garboards. The rest of the planking is the more visible part both from the outside and from the interior so I'm hoping this slight departure from reality won't affect the appearance of the finished model.
Build Costs:
Plans – $45.00
Lofting Supplies – $6.50
Lining-off Balsa Strips – $6.00
Strongback and Molds – $18.50
Soft Maple, Jatoba and Alder – $94.50
Total Cost = $170.50
Build Hours:
Lofting – 16 hours
Molds – 12 hours
Materials Research – 4 hours
Backbone – 8 hours
Stem Rabbet – 3 hours
Lining Off – 2 hours
Planking – 5 hours
Total Build Hours = 50 hours
Next Steps
---