It's been a busy fall, but I'm trying to get back into the model now that i have some time over the winter. Some of these are old pictures i was too busy to post, so i'm going back and retroactively posting the construction sequence.


now that the molds are all set up, it's time to cutting and shaping that beautiful wood from HobbyMills. Just like in a real boat, it all starts with the keel timber which forms the backbone of the whole boat. In the lofting below, the keel is the narrower piece down the middle of the boat, the wider piece that goes on top of the keel to hold the planking is called the keelson.




Here are the keel and the stern post and deadwood cut out




The lofting shows how they all fit together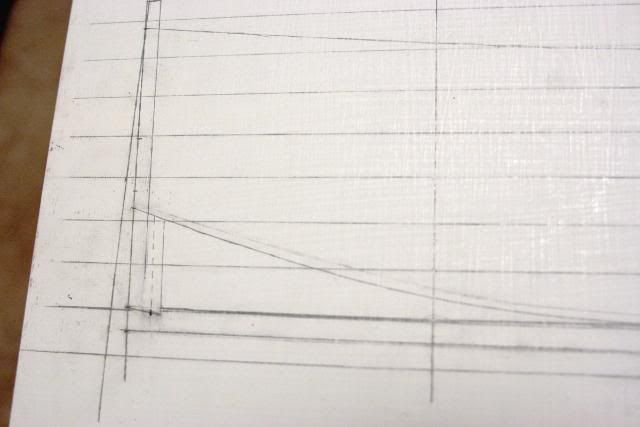 you can see from the lofting that there is a mortise in the deadwood and tenon on the stern post to lock them together. I cut the mortise and tenon with a coping saw.




here they all are fit together. there is a gap at the top of the deadwood that will be filled with glue/sawdust as the sternpost is the right height. must have been to zealous sanding the curve of the deadwood.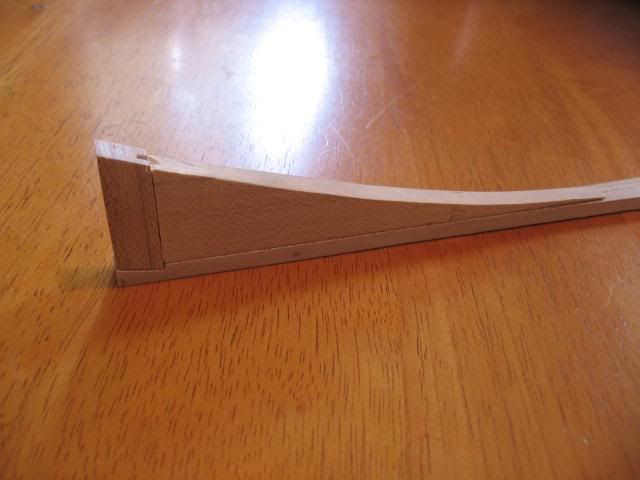 Here they are all glued together




Next up are the stem and knee!
Build Costs:
Plans – $45.00
Lofting Supplies – $6.50
Strongback and Molds– $18.50
Soft Maple, Jatoba and Alder – $94.50
Total Cost = $164.50
Build Hours:
Lofting – 16 hours
Molds – 12 hours
Materials Research – 4 hours
Backbone – 4 hours
Total Build Hours = 36 hours
Next Steps
assemble backbone pieces
start planking the hull
---