Yesterday I received a package from HobbyMill. Inside I found my wood order neatly packaged and individually labeled by species and thickness.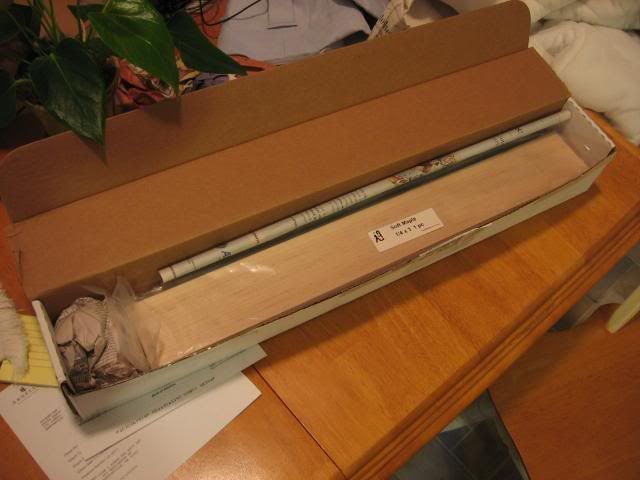 Here you can see the three types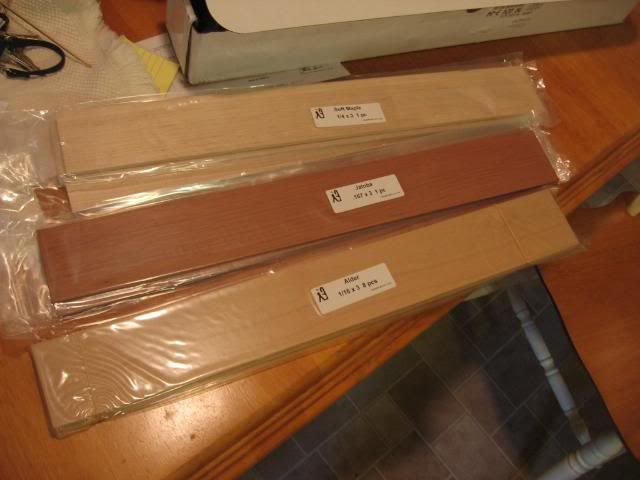 Soft Maple for White Oak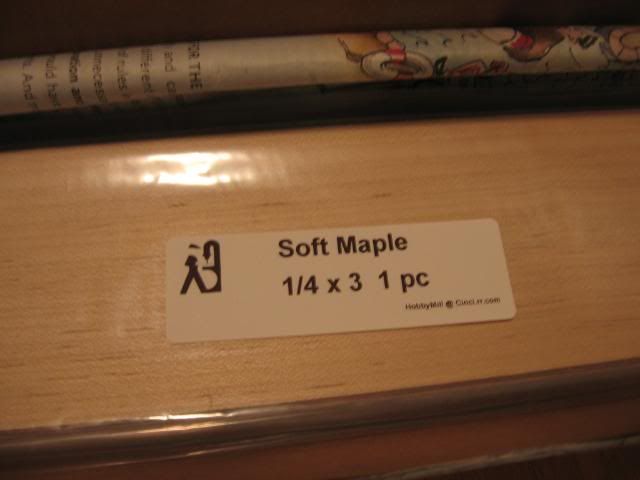 Alder for Western Red Cedar

and Jatoba for Mahogany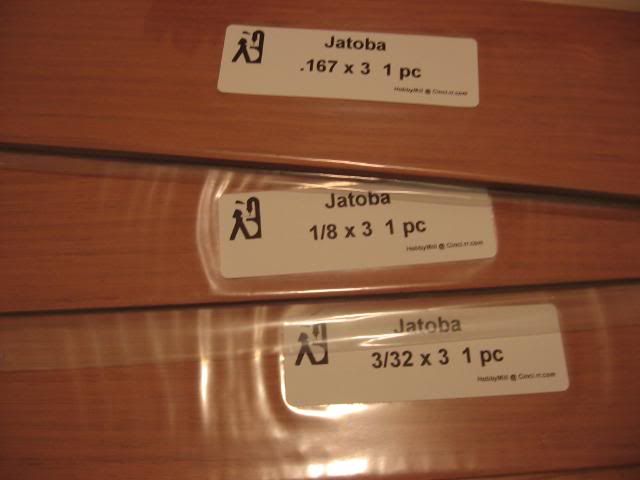 I am very pleased with the entire purchase from Jeff, he even through in an extra sheet of Alder since he suggested i practice the finishing since it is very soft and should probably be sealed.
Build Costs:
Plans – $45.00
Lofting Supplies – $6.50
Strongback and Molds– $18.50
Soft Maple, Jatoba and Alder – $94.50
Total Cost = $164.50
Build Hours:
Lofting – 16 hours
Molds – 12 hours
Materials Research – 4 hours
Total Build Hours = 32 hours
Next Steps
cut and fit structural pieces (keel, stem, transom)
start planking the hull
---