These are from a few weeks back, but there hasn't been much progress recently.
Here are the molds of each station attached to aluminum angle and screwed to the plywood strongback. Finaly something that looks a little like a boat.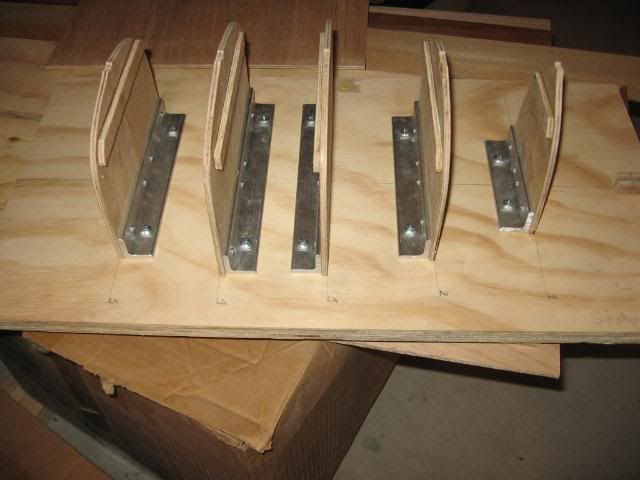 Everything is very carefully aligned so that the hull comes out symetrical and straight.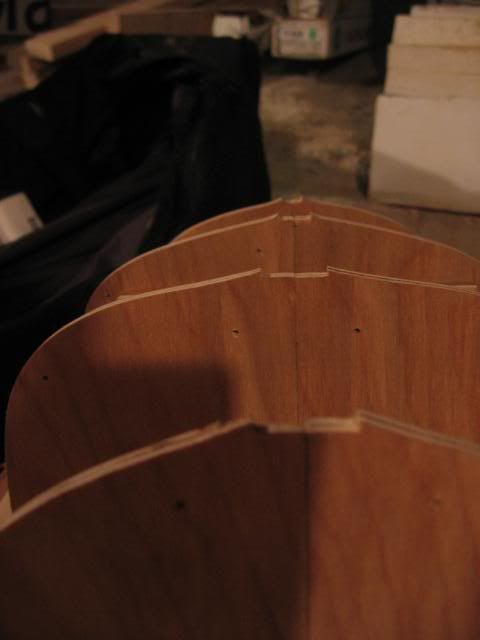 it still needs some bracing to bring the stations perpendicular with the plywood base, but it's pretty close (and probably close enough)
you can see that the good edge is facing out towards the curve which means the stations switch directions in the middle of the boat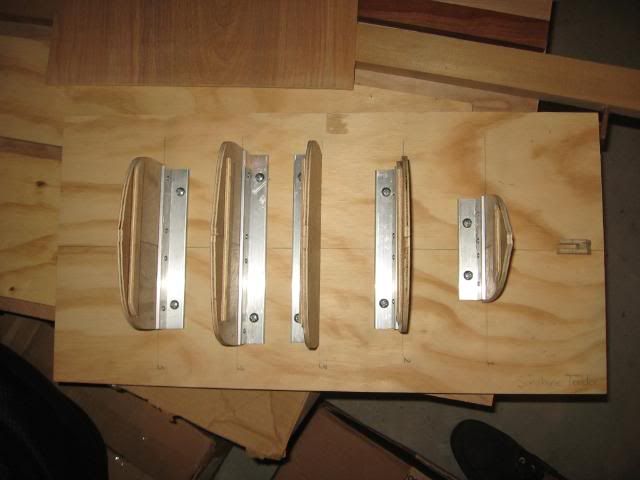 Build Costs:
Plans – $45.00
Lofting Supplies – $6.50
Strongback and Molds– $18.50
Soft Maple, Jatoba and Alder – $94.50
Total Cost = $164.50
Build Hours:
Lofting – 16 hours
Molds – 12 hours
Materials Research – 4 hours
Total Build Hours = 32 hours
Next Steps
cut and fit structural pieces (keel, stem, transom)
start planking the hull
---