Enough with the lofting, on to working with some wood and actually building something.
I cut two 4"x6" pieces of 1/4" plywood for each station mold and matched up the most square cornors to be the bottom and inside edges of bookmatched pairs.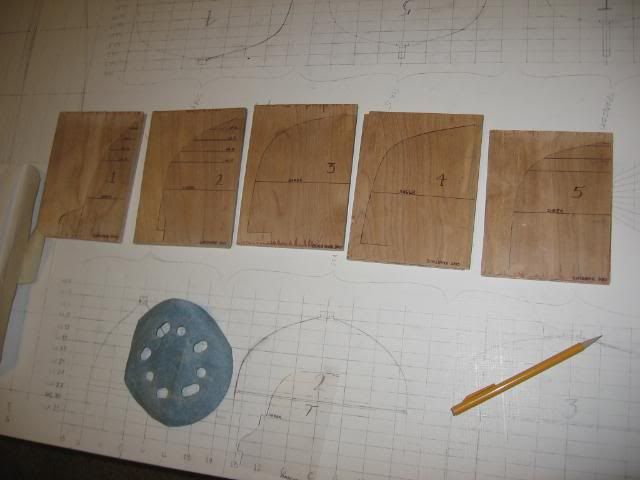 I lined up the edges and clamped the sets so that each pair could be temporarily attached together with screws for shaping. I pre-drilled 1/16" holes so the plywood wouldn't split and tried to get the screws along the outside edge so they would hold the two pieces together for cutting and sanding.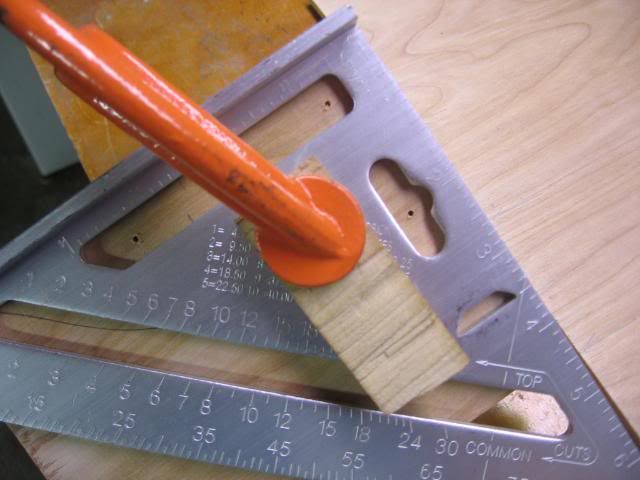 I traced the outline from the templates onto each side rough cut them out with a coping saw.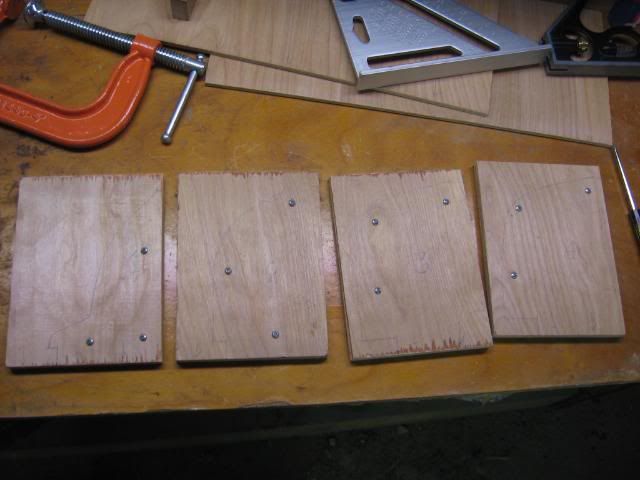 I then sanded them down to the finished edge with a bench disk sander. The inside faces which are now identical will be the edge used in shaping the boat. This should make for completely symmetrical molds even if the edge was sanded at an angle.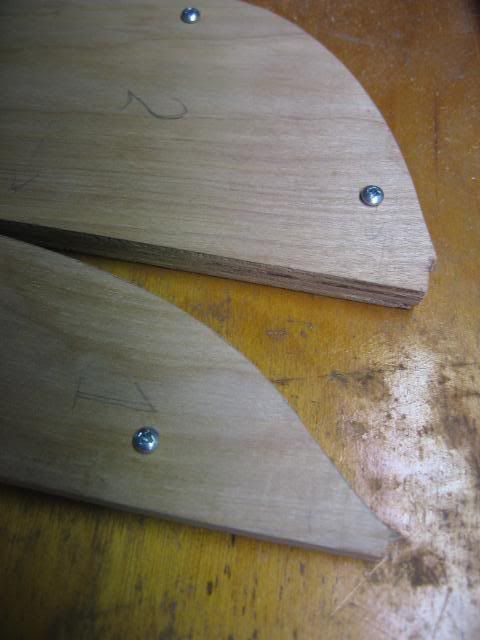 Next up opening up the pairs and mounting them to aluminum angle bases and putting it all on the strongback, which in this case is a piece of 3/4" plywood used as a mounting base.
Build Costs:
Plans – $45.00
Lofting – $6.50
24" x 36" x 3/4" plywood – $5.00
24" x 36" x 1/4" plywood – $3.00
Screws – $4.00
3' 1"x1" Aluminum Angle – $6.50
Total Cost = $70.00
Build Hours:
Lofting – 16 hours
Molds – 10 hours
Total Build Hours = 26 hours
Next Steps
finish station molds
mount molds to strongback
---