I bought some 1/4" x 1/16" x 24" basswood strips to use as batons and continued with the lofting. I'ts about like doing the full size lofting with 3/8" planks and crayons, but it's a good start.
I started with the sheer line in both profile and plan view to get a sense of the shape.

I also lofted the keel and keelson.

And then the stem.

And finally the deadwood.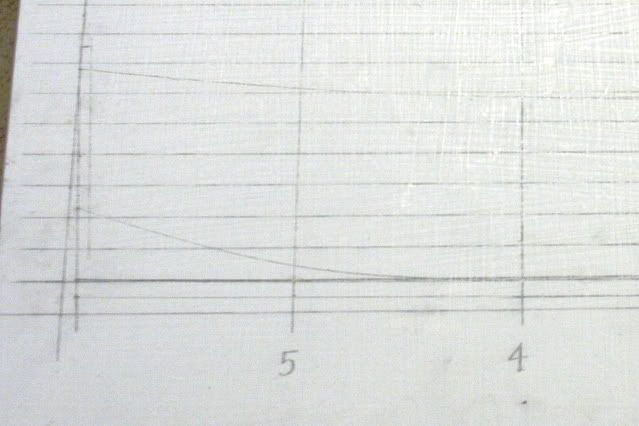 The upper waterlines all turned into a bit of a mess because they are so close together. I don't think I need to use the waterlines to redo the offsets on the station molds but I will need the waterlines for picking up the bevels on the transom.
I also found a couple spots that don't look right and i will use the lofted line instead.

I'll need to figure these out further in the full size build, but for now I have to remember that it's just a model.
Build Costs:
Plans – $45.00
Lofting– $6.50
Total Cost = $51.50
Build Hours:
Total Build Hours = 14 hours
Next Steps
Complete the lofting
Cut out the station molds
---